An Intimate Theatre with Celebrity and Headline Comedians "The Best Show in Hollywood," Says Celebrity Comedian - Jamie Kennedy
About this event
See Celebrity and Headline Comedians in this itimate theatre. Located inside the Irish Import shop near Melrose and Vine. Bill Devlin's Comedy & Cocktails has sold out the biggest Comedy Clubs in Hollywood and now you can see the show close up and personal.
No Drink Minimums and for a donation you can get delicious beverages for the best price in town. This show is The Show to see in Hollywood
The Irish Import Shop will be open for browsing before and after the show so you can get Irish Gifts and snacks...even Irish Pudding !!
This is a great and fun night out and at a bargain.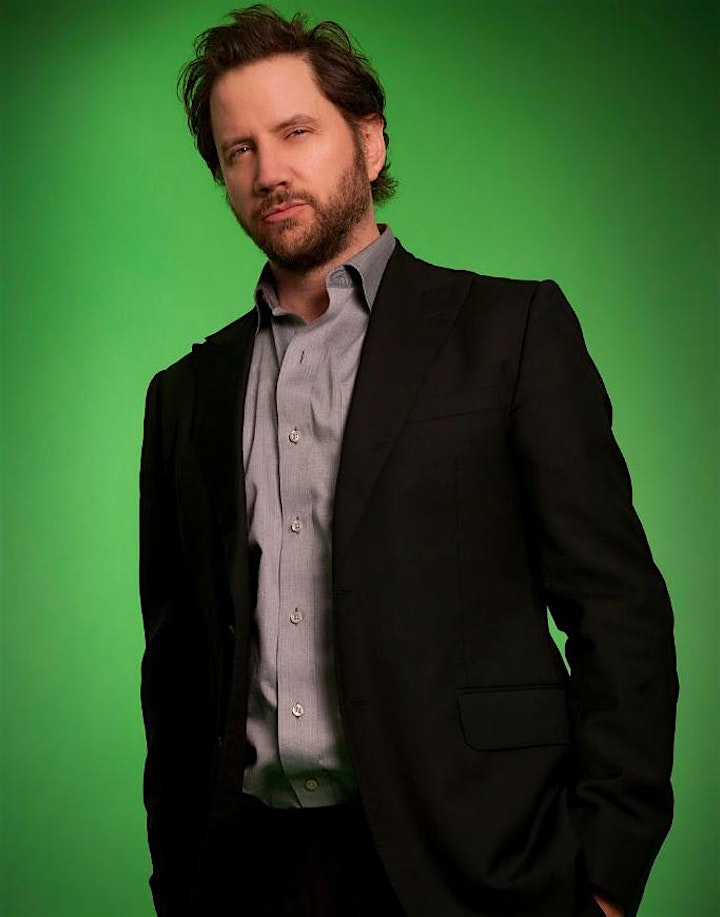 Jamie Kennedy at the Wren Theatre in the Irish Import Shop on Melrose January 14, 8:00PM the Last show Sold Out get Tickets now
stand-up comedian, television producer, screenwriter, and actor.He is most popular for his characters in The Jamie Kennedy Experiment. and the role of the movie buff, geeky Randy Meeks, in Scream (1996), Scream 2 (1997), and Scream 3 (2000). In 1998, he won a Blockbuster Award for Best Supporting Actor in a horror movie for his role as Randy Meeks in Scream 2 (1997)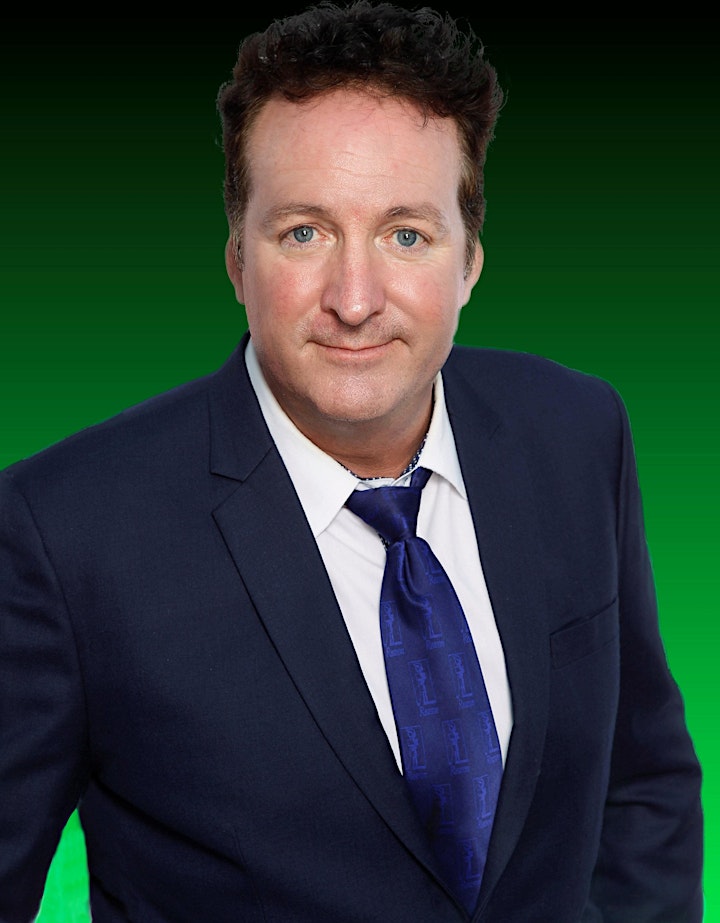 Bill Devlin
His unique comedy style is routinely written about in the Irish Herald, The Irish News and The Irish American Post. Did I mention he's Irish? Devlin has also been profiled on NBC's Today in LA, Tavis Smiley on National Public Radio.He was commissioned to produce, write and host (before a live studio audience) his own TV talk/variety show The Un-Invited Guests with Bill Devlin; which starred Devlin and comedy legend Dom Deluise. Devlin has starred in several independent feature films and has been in dozens of televisionCommercials.
He has worked with such film veterans as Faye Dunaway, Sean Young, and Ernie Hudson.
Currently
Devlin can be seen on TV, Internet and Billboard Ads across the Country as Chris P Poultry Chicken Sandwich Lawyer, Representing Chicken Sandwich Justice for Jollibee Restaurants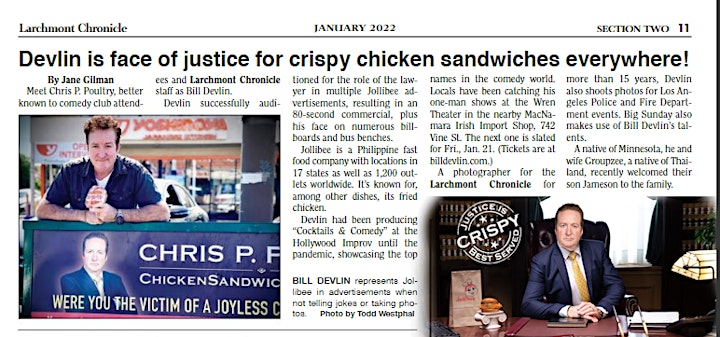 Bill Devlin " in The Papers" for his Jollibee ads Chris P Poultry
Organizer of Bill Devlin & Jamie Kennedy Stand Up at the Irish Shop