BilingualFest 2013

Saturday, April 20, 2013 at 3:00 PM (EDT)
Event Details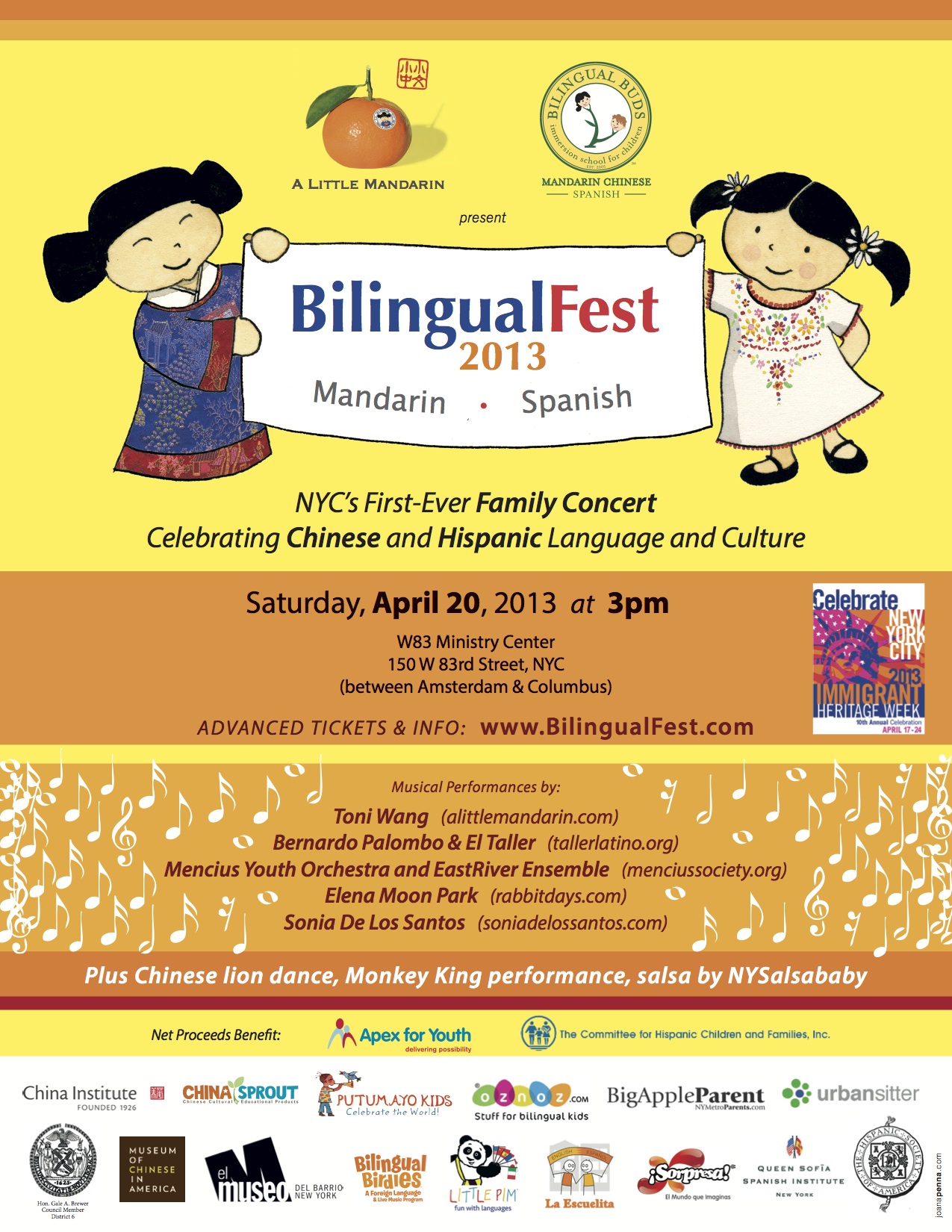 ---
ABOUT OUR BENEFICIARIES

Founded in 1992, APEX, seeks to empower youth to be well-rounded, productive members of society by helping them build their self-confidence, explore academic and career goals, develop a sense of community and service, and gain leadership skills. Through one-on one mentoring relationships, educational programs, and social services APEX helps youth overcome the multiple challenges they face, enabling them to cultivate valuable and meaningful relationships. Together, we hope to inspire our youth to create and achieve their goals.
APEX, a 501 (c) 3 nonprofit organization, empowers underserved youth, particularly Asian American students, in New York City through a combination of one-to-one mentoring relationships and educational programs. APEX was founded to support the development of healthy identities and future leaders through a powerful, comprehensive model that allows students to have an unparalleled advantage through a sustained engagement of up to 8 years. Now in its twentieth year, APEX has attracted thousands of volunteers and has served thousands of youth, many of whom are now mentors and volunteers themselves.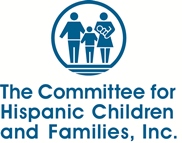 In 1982, a group of Latino human service professionals recognized that the growing Latino community in New York City had needs and concerns that were not being heard or met. Pooling their resources and knowledge, they founded The Committee for Hispanic Children and Families, Inc. (CHCF) in April 1982. The purpose of the organization was two-fold: To be a voice for the Latino community at the local state and national level; And to develop programs that addressed the needs of Latino children and their families.
For 29 years, CHCF has reached out to children and families in the Latino community with programs and services that have improved their lives and helped them build a productive future. Starting in the New York City area, CHCF programs now reach communities across the country.
The mission of CHCF is to combine education and advocacy to expand opportunities for children and families, and strengthen the voice of the Latino community. Believing that the most effective way to support Latino families is by building upon their existing strengths and fostering self-sufficiency, CHCF provides a number of programs and services to the community through Youth Development programs and an Early Care & Education Institute.
Our policy work, grounded in our direct services, amplifies the voice of our communities on the local, state, and national policy levels around issues of child welfare, early care, education, juvenile justice, and the well-being of Latino children. Through our programs and policy work, CHCF is creating a shared prosperity for all Americans.
---
Presented by A Little Mandarin & Bilingual Buds School
April 20, 2013 at 3pm
150 W. 83rd Street, NYC
First-ever family event showcasing NYC Chinese- and Latino-American artists;
Emcee by Emmy Award winner Pei-Sze Cheng, Reporter, NBC4 New York;
special appearance by El Taller's founder/artistic director Bernardo Palombo;
features award-winning A Little Mandarin artist Toni Wang;
benefits APEX-NY and Committee of Hispanic Children and Families
in celebration of NYC's Immigrant Heritage Week, April 17th-24th. 
The first-ever cross-cultural, bilingual family event, BilingualFest 2013 showcases prominent artists from Chinese-American and Latino-American communities in New York City.  A concert and cultural celebration, BilingualFest 2013 features Emmy Award winner Pei-Sze Cheng, Reporter, NBC4 New York as emcee and musical performances by Dr. Toy and Parents' Choice Award winner A Little Mandarin, led by Toni Wang with a special appearance by Mencius Youth Orchestra & EastRiver Ensemble, El Taller, led by pioneering artistic director Bernardo Palombo, Sesame Street Spanish programming creator and executive producer of Grammy Award winner Dan Zanes' Spanish children's album "¡Nueva York!" and amazing musicians, Elena Moon Park (rabbitdays.com) and Sonia De Los Santos(soniadelossantos.com).  Highlights include: Chinese lion dance by Southern Praying Mantis Kung Fu and Lion Dance School; a Monkey King performance; and the extraordinary salsa duo Cynthia La China and Hector el Guajiro from NYSalsababy.  BilingualFest 2013 will also feature the exclusive premiere of Toni Wang and Bernardo Palombo's musical collaboration, melding Chinese and Spanish in a never-before-seen performance.  This exceptional group of artists presents music and dance in celebration of Chinese and Hispanic language and culture in a fun-filled program for the entire family.
The concert will be held on April 20 at 3pm at the state-of-the-art Upper West Side venue W83 Ministry Center (W. 83rd between Columbus and Amsterdam Aves).  Net proceeds benefit Asian-American youth outreach APEX and The Committee of Hispanic Children and Families.
WithBilingualFest 2013, A Little Mandarin and title sponsor, Bilingual Buds Immersion School for Children, a Mandarin and Spanish immersion school based in New York City and Summit, NJ, drew unprecedented sponsorship from NYC's premier Chinese and Hispanic educational and cultural organizations, including China Institute, Museum of Chinese in America, El Museo del Barrio, Hispanic Society of America, Queen Sofia Spanish Institute and La Escuelita School.
This event has been supported by District 6 Council Member Honorable Gail A. Brewer and recognized by The New York City Mayor's Office of Immigrant Affairs as part of its Immigrant Heritage Week 2013 (April 17-24).  Other notable sponsors include Putumayo Kids, Little Pim, ChinaSprout.com, urbansitter.com, Oznoz.com, Bilingual Birdies, ¡Sopresa!TV, Blanc de Chine and Big Apple Parent/NY Metro Parents (event selected as a Top Pick for April).
BilingualFest 2013: a landmark music and dance showcase of Chinese and Hispanic language and culture, bringing together and giving back to two vibrant NYC communities.
When & Where

W83 Ministry Center
150 W 83rd St.
New York, NY


Saturday, April 20, 2013 at 3:00 PM (EDT)
Add to my calendar