Bilingual Assessment and Treatment: A guide to the most effective assessment and treatment methods for bilingual children with ASD and other language disorders

Wednesday, January 20, 2016 from 11:30 AM to 12:30 PM (EST)
Event Details
STAR Sharing Treatment and Autism Resources
Bilingual Assessment and Treatment

The rate of children from bilingual homes seeking speech and language assessment and treatment is rapidly growing. As of now, there is limited information on the best way to assess and treat these children. This presentation attempts to outline current research discussing what to expect when assessing and treating bilingual children with a language impairment.
Presentation Objectives: 
Identify the most effective components to administering language assessments to a bilingual child

How do we use interpreters during assessments Aspects of cultural competence to consider

Review evidenced based treatment models for bilingual children

What do we recommend to families in terms of language exposure (impact of bilingual environment on language acquisition in children with ASD)
 Presenters: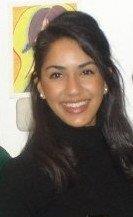 Fatima Salem, MS, CCC-SLP
Fatima Salem, MS, CCC-SLP, is a speech-language pathologist at the Center for Autism and Related Disorders (CARD). Fatima began her career with Leadership Education in Neurodevelopmental and Related Disabilities (LEND) foundations as a LEND trainee during her second year in graduate school at the University of Wisconsin-Madison, Waisman Center. After graduate school, Fatima continued her work with LEND networks by completing her Clinical Fellowship at the Kennedy Krieger Outpatient Center and the Neurobehavioral Unit (NBU). She then went on to work at Lois T. Murray, a Baltimore City partnership school where she took part in an Autism classroom modeled after the Achievements Program that provided evidenced-based intensive language intervention for pre-school students. Through these opportunity she was able to grow her skills as a bilingual speech pathologist and her interest in working with international families by conducting bilingual speech and language assessments, intakes, parent trainings, and speech and language therapy with many Spanish-speaking families in the area. She also had the opportunity to form a support group for international families with children with disabilities. This fueled Fatima's interest in providing parent training and working with international families with children with disabilities.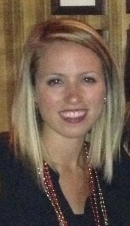 Maria Josefina Fernandez, MS, CCC-SLP  
Maria Josefina Fernandez, M.A., CCC-SLP is a speech-language pathologist with Kennedy Krieger at Lois T. Murray, Elementary/Middle School. Josefina also conducts evaluations for Spanish-speaking infants and toddlers through Kennedy's Child and Family Support Program (CFSP) on an as-needed basis. Josefina began her career as a speech-language pathologist following two internships at the River School in Washington D.C., providing speech-language and literacy-based intervention for children with hearing loss, and Easter Seals Developmental Center, where she began working with the bilingual population in Washington, D.C. In 2012, Josefina was a recipient of ASHA's SPARC award, which allowed her to explore additional research and teaching opportunities on the subject of bilingual language development at the graduate level. Josefina greatly enjoys working with a variety of individuals in Baltimore City, and feels grateful to use her Spanish skills when serving Kennedy Krieger families.
Audience:  Parents, family members and professionals
This is a FREE training!!! 
When & Where

3901 Greenspring Avenue
Creamer Building, 3rd Floor Large Conference Room
Baltimore, Maryland 21211



Wednesday, January 20, 2016 from 11:30 AM to 12:30 PM (EST)
Add to my calendar
Organizer
The Center for Autism and Related Disorders (CARD) at Kennedy Krieger Institute now with locations in both Baltimore and Odenton, Maryland
The Center for Autism and Related Disorders (CARD) at Kennedy Krieger Institute is a multifaceted, interdisciplinary program serving children with autism spectrum disorders (ASD), their families, and professionals in the community. We base our services and trainings on evidenced-based practices. One of our major endeavors is to develop new models of effective care that can be distributed to families and care providers on a national and international level.
Sharing Treatment and Autism Resources (STAR) trainings provide professionals, parents, and family members of children diagnosed with autism spectrum disorders (ASD) with a comprehensive offering of current resources available on autism, as well as an overview of research-based treatment elements that have been recommended for program design and delivery in the educational system(s).
Now offering free valet parking for attendees! Please arrive 15 minutes prior to the event for check-in and seating.
To view previous STAR presentations and downloadable Power Point slides, visit:  www.kennedykrieger.org/star-trainings-archive.