Description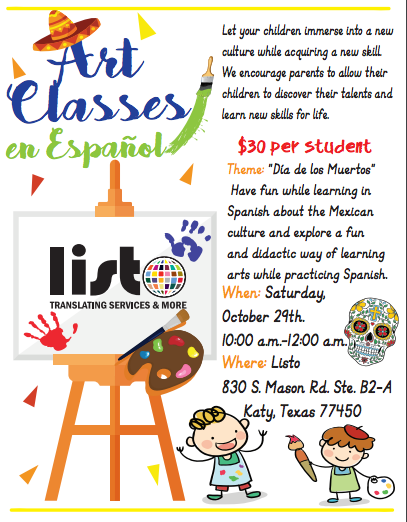 Did you know that your children could develop a higher IQ by learning a new skill?
Listo is proud to announce Art classes in Spanglish for Children ages ranging from 6 to 13.
Let your children discover their talents while having fun. We encourage children to be comfortable in conversing in the language they prefer, and we invite them to become multicultural by learning about new cultures.
We have small group classes with up to 12 students per class to offer your child the attention they deserve.
For more information feel free to contact Roxanna Heredia via email: Roxana@listotranslatingservices.com or at 713.206.9264