Description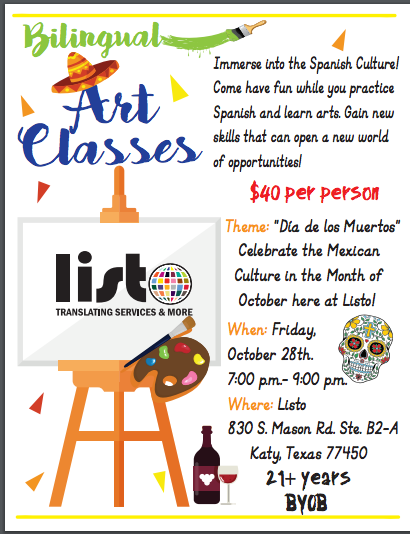 Listo is happy to announce Art classes in Spanglish for adults.
You are welcome to learn arts while conversing in Spanish, and English. The language you are most comfortable in. This class would allow you to socialize with others, and build strong relationships.
Hurry! We have limited space, and our classes start on October 28th.
For more information call us at 713-206-9744 or at 832-592-9264
Email: roxana@listotranslating.com
http://houston-translation.com/
*Minimum of 5 and a maximum of 12 students per class