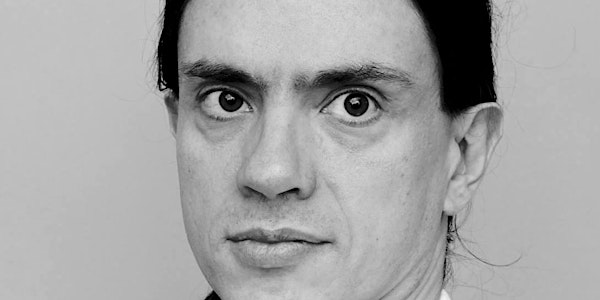 Trust morning gathering - Creating Trust in Connection
"Trust in connection" with Francisco Villanueva Creating trust in connection, in others, in yourself and in life in general.
Data e hora
Qui, 1 de jun de 2023 09:30 - 10:30 WEST
Localização
Sangha Cowork Funchal 98 Rua da Casa Branca 9004-535 Funchal Portugal
Acerca deste evento
"Trust in connection" was born from years of deep work with companies, groups, couples and individuals, as much as with myself.
Trust always made the difference - for me, and all the others I worked with.
For me, trust needs two things:
1. On the one hand the clear commitment to a bigger vision, and to follow that, step by step by step.
2. On the other hand, very practical and concrete tools that keep us on that path or back to it once we lost it.
For me the paradigm change is about learning how we can feel safe among others - rather than what others have to do in order for us to feel safe among them).
Do you feel ready to find out how to create more trust in connection? Let's dive in together!
What you can expect in this session:
- A space for brave people in which you can feel safe enough to speak and listen as vulnerable as it feels good to you.
- Experience your nervous system and learn how to use that knowledge for safer connections.
- Cognitive impulses and perspectives on trust.
- Practice embodiment exercises and somatic resourcing practices to help you feel powerful and at home in your body.
- Small snacks from psychology and neuroscience.
-Mindful ways to communicate.
Let's come and create magic together!
___________________
About Francisco Villanueva:
WHO AM I?
I am Francisco, keynote speaker, business trainer and personal coach. I learned a lot about my biggest passion "trust" through academic studies in systemic psychology and also through several trainings in mindfulness and trauma work. But my biggest teacher has been, and continues to be, my blindness. I became blind at the age of 18 and for me, my blindness is not just the toughest teacher, but also a lot of fun, and the biggest gift I can just imagine.
...The other big gifts in our life, from my perspective, that also are so much related to blindspots, are our relationships! Our relationships are our biggest mirrors for the parts of ourselves that we have rejected and pushed away. For me every single relationship is a big gift - even though they often don't feel like that at all.