Description
Bikini Bottomz Beach Party 2K17.
- - - - - - - --- - - - - - - - - - - - - - - --- - -- -
Long Island's HOTTEST BEACH PARTY comes back with more Good Music, More Rum Punch, & More Life!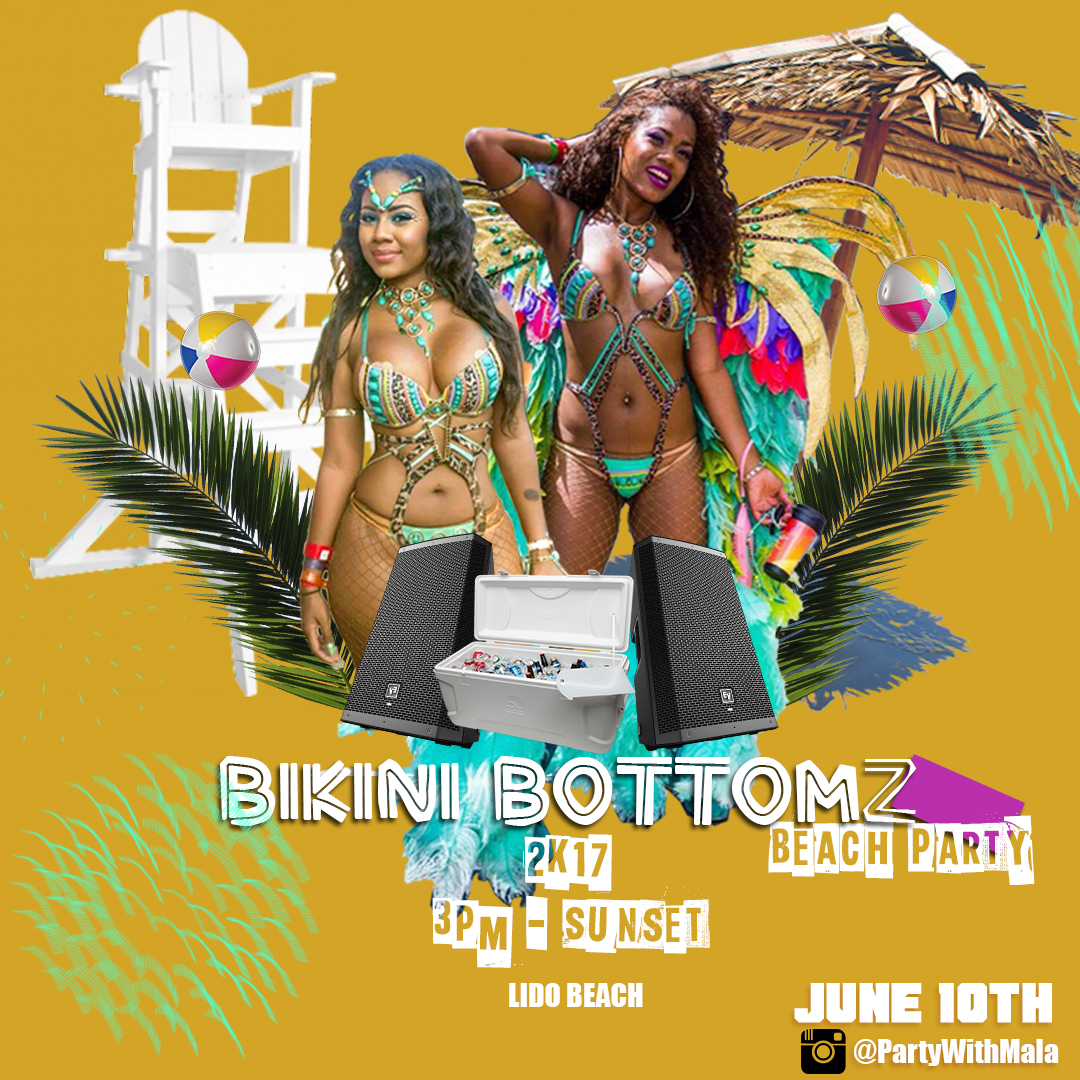 WE WILL BE SPINNING --> Reggae --> Hip Hop --> Trap --> & Soca.
Food & Drink on Sale. Our massage table will be taking clients. Hookah will be available.
LIVE PERFORMANCES
(If you're an artist and you'd like to perform, email malaboijones@gmail.com)
See More: https://goo.gl/MZkkSM
IMPORTANT NOTES:
- ADMISSION to the event is free. FOOD, DRINK & OTHER Items will be sold on the beach.
- Lido Beach Parking charges $10 for parking.
- The FREE RSVP is needed to attend the event. You will not be allowed onsite without it.
- Wear either your casual summer wear and or your swimsuit.
- Make sure to bring a towel, beach chair, or tent to accommodate your personal area. Please bring your own paper towels & napkins.
- Please do not blow trees in the party area--it attracts police (take a trip and come back). If you bring your own cooler, keep labeled containers hidden (put your corona in a bag).
- BIKINI BOTTOMZ SNAPCHAT FILTER WILL BE AVAILABLE. Unlimited Punch will be provided while supplies last.
DATE: June 10th TIME: 3PM - Dark
PLACE: Lido Beach: Details released day of. Follow @PartyWithMala on IG.