Welcome to Biking For Ben!
About this event
Welcome to the Registration page for the third annual Biking For Ben benefitting Alzheimers research at The University of Miami's John P. Hussman Institute for Human Genomics. 
After you have purchased your ticket, please register with UCARE (the official fundraising platform of Biking For Ben and The University of Miami) in order to help raise funds and awareness for the cause! See below instructions and get ready to ride!
Registration Instructions for UCARE:
Click Here to Register with UCARE
1.) Scroll down and select the "Get Active" square
2.) Click "Register New Personal Fundraising Page"
3.) Set fundraising goal and get the ball rolling with an optional personal gift towards your goal!
4.) Fill out personal information and select "Biking For Ben Donations" under #1 of the Additional Information section. Additionally, we recommend setting the end date for your fundraising page to AFTER the event.
5.) Agree to Terms of Service
6.) Review and launch your page! Once complete, there will be a sharable link you can forward to friends, family, co workers and neighbors!
In our first two years of BFB, we are proud to say we raised over $45K towards our cause and learned a lot about some of the amazing research Margaret Pericak-Vance and her colleagues are doing to combat this terrible disease. Additionally, we had a ton of fun in the process!
This year, we will be back at Volunteer Park, our esteemed venue, and we could not be more excited! Please check our website www.bikingforben.com for more details on routes and get ready to ride!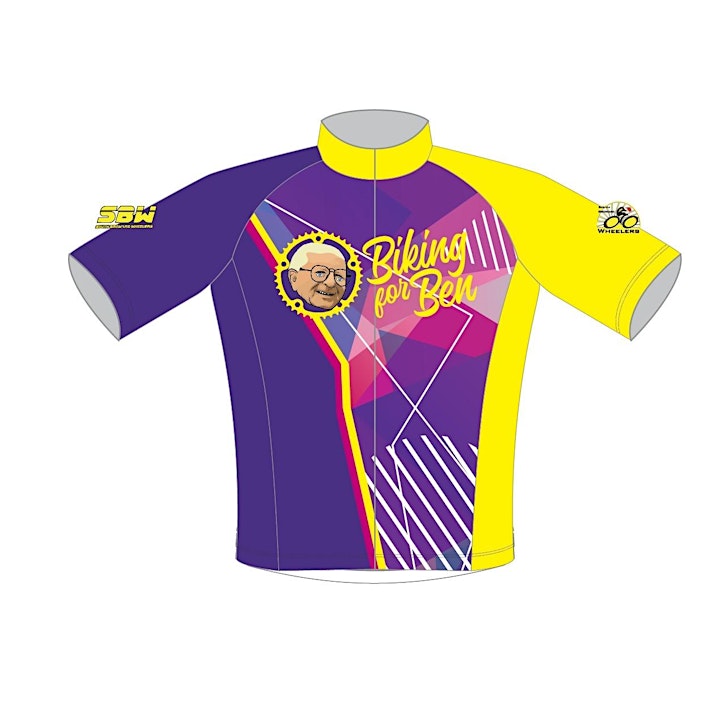 Biking For Ben 2021 Jersey