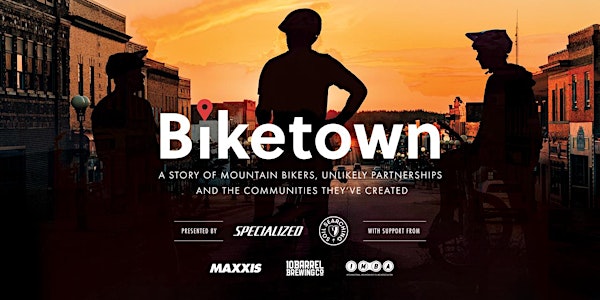 Biketown Film Screening
Join us for a free screening of Freehub's film 'Biketown' - stories about mountain bikers, partnerships, trail building, and community.
When and where
Location
Oskar Blues Brewery Taproom 10420 Metric Boulevard #Ste 150 Austin, TX 78758
About this event
Join Austin Ridge Riders at Oskar Blues Brewery on Thursday, August 11, for a free screening of Biketown. Screening begins at 7:30 and the film ends at 8:30 p.m.
Come hang out with the Austin Ridge Riders at 6:30 before the screening to meet fellow riders and talk all things bikes!
Food and drinks will be available for purchase at Oskar Blues Brewery.
About Biketown
Biketown is a story of mountain bikers, unlikely partnerships and the communities they create.
Mountain bikers have a long-standing tradition of working with private property owners, land managers and governments. Often, these relationships are driven by a dedicated and passionate group of mountain bikers, trailbuilders, and advocates - despite a sometimes turbulent and confrontational past. Biketown takes a deep dive into recreational trail development in Chisholm, Minnesota, Bellingham, Washington, Snowshoe, West Virginia and Pacific City, Oregon to explore themes at the heart of the current mountain bike movement—whether that be cooperation between the timber industry and a mountain bike community, federal forest managers and trailbuilders or advocacy organizations and tourism boards.
This film is a story of success, an examination of recreation paradigms spanning local and national levels, and a beacon of light illuminating the true effort it takes to create a Biketown.
Learn more at FreehubMag.com/Biketown
---
This event is free and open to the public, but we invite you to become a member of Austin Ridge Riders or to make a donation to the nonprofit mountain biking club. Your support helps us build, maintain, and advocate for trails in and near Austin. To become a member or make a donation visit: http://www.austinridgeriders.com/membership
Learn more about Austin Ridge Riders non-profit mountain bike club at: AustinRidgeRiders.com