Description

The Bike+Design event will be RESCHEDULED due to unforeseen circumstances. New event details will be provided shortly.
Within the Bay Area, international companies and boutique agencies explore the boundaries of what can be achieved through the synergy of material and form innovation.
The bicycle's essential nature remains unchanged throughout the centuries, and it is the engineer and the designer who imagine the new possibilities within the conscripted form of the bicycle frame. Removing all excess, they take what remains and perfect it. These designers and thinkers are re-imagining the possibilities for human-powered, two-wheeled machines.
IDSA SF and CCA announces "BIKE + DESIGN"
Bike + Design is a series of events highlighting the history, innovation, and design of Bay Area bicycle culture. Curated by the Industrial Designers Society of America (IDSA SF) in collaboration with California College of the Arts (CCA), events will be held over the course of three months, beginning May 8, 2013.
Lectures will revolve around themes of the history and legacy of bicycle culture; material, form, and technical advancements; and branding and contemporary design concerns. The purpose of these lectures is to bring together disparate populations to celebrate the innovation and legacy of SF bike culture. The speakers span diverse experiences and subjects, including the titans, who have defined and changed the industry, and the challengers and start-ups, who bring unique innovations to the craft.
For all those who are attending with ticket Secure Valet Bike Parking will be provided by the San Francisco Bicycle Coalition.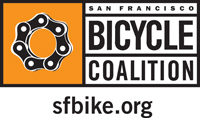 Organizer of Bike+Design: SF Bike Innovation + Technology (Being Rescheduled)
The IDSA-SF is a 100% volunteer led non-profit with the mission to advance and inspire design throughout the San Francisco Bay Area including Silicon Valley and San Jose. Our local reach extends to more than a thousand product designers, researchers, trend-forecasters, interaction designers, engineers, prototypers, CMF specialists, CAD modelers, design strategists, and creative leaders.

IDSA-SF members are responsible for designing some of the world's most notable objects and experiences that blur the line between fashion, culture, and industry.