#TeamPaulForSurrogate is taking over Brooklyn through cycling!
About this event
As we gear up for the primary election, please join candidate for King's County Surrogate's Court Judge, Hon. Dweynie Esther Paul and #TeamPaulForSurrogate in partnership with Century + Crew as we take over Brooklyn through cycling.
We will be riding through parts of Brooklyn starting and ending at Herbert Von King Park (670 Lafayette Avenue, Brooklyn, NY 11216) , meeting between 1:00 - 3:00 PM at the entrance at the corner of Greene Avenue and Marcy Avenue (leaving promptly at 3:00 PM).
** Free shirts will be provided to registrants**
Donate here to help us reach one more voter in Kings County.
https://donorbox.org/paul-for-surrogate-2021
Suggested Donation Amounts:
Friend: $50 / Supporter $100 / Sponsor $150 / Ally $250
Make checks payable to:
Paul for Surrogate 2021
Mail to: 1360 Fulton Street, Suite 1, Unit #471132
Brooklyn, NY 11216
Bike Map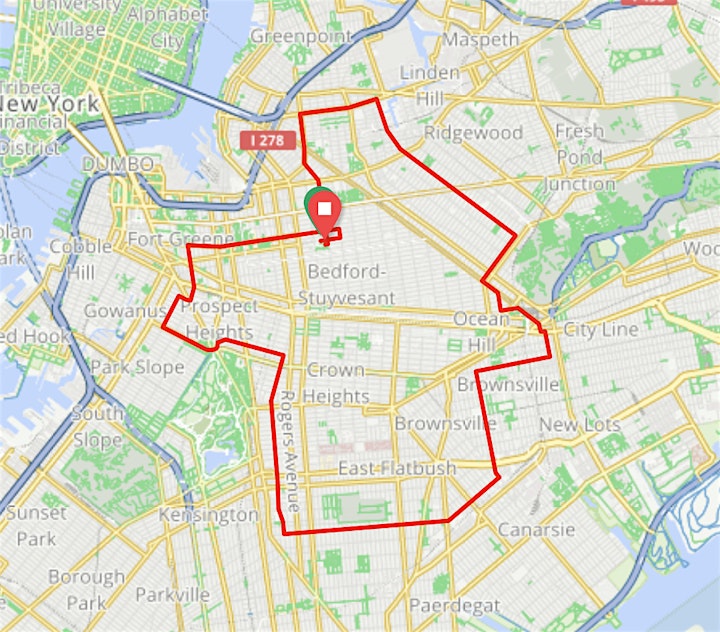 WALK or RUN Map