Description
Pleae note: due to ongoing construction causing trail closures at Bird Rookery Swamp, the January and February Bike the Loop events are cancelled.
Ready for an adventure?
Join CREW Trust volunteer naturalists and experienced bikers for a unique trail biking experience with a lot of wildlife viewing! You'll bike the entire Bird Rookery Swamp Trail, approximately 12 miles, with stops for water, food and photos.
Bikes must be suitable for grassy trails and this is a self-supported ride. Participants must bring their own bike and be prepared to change a tire if needed. Riders should have experience riding on trails and be prepared to spend four hours in the saddle.
Guests must bring their own water and snacks and carry it with them during the ride.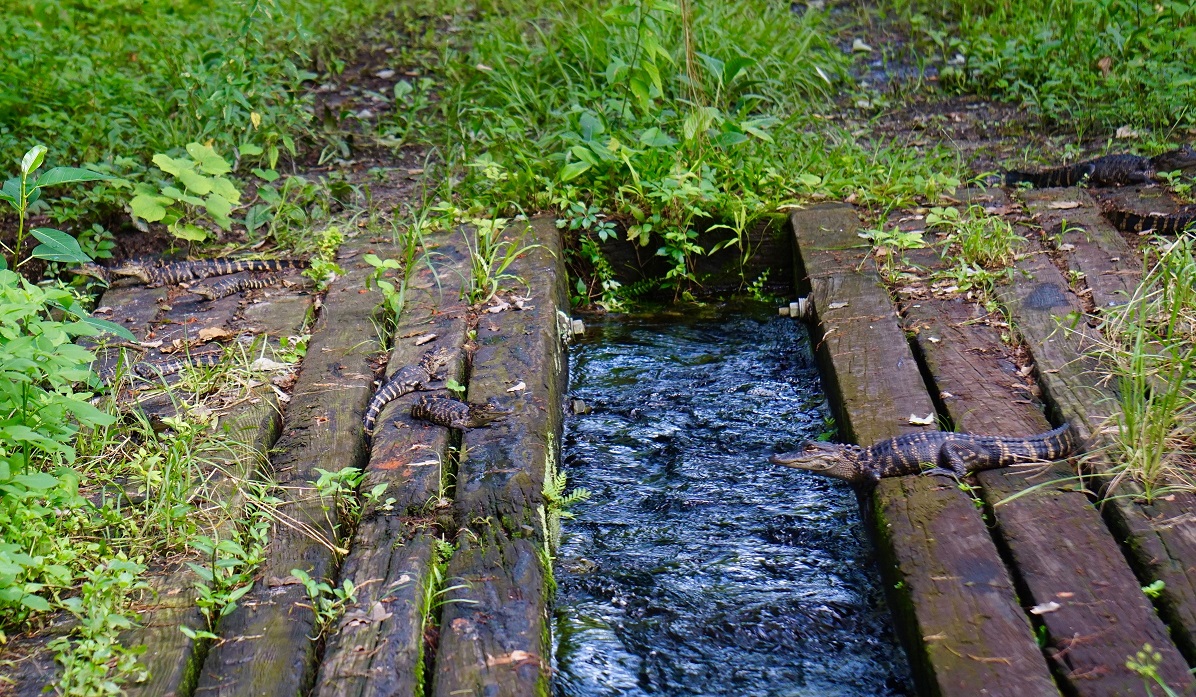 FAQ's
Is this bike ride suitable for a beginner?
Participants should be used to physical activities of at least 4 hours in duration. Bikers should have experience riding on trails and have the bike skills beyond that of a beginner.
What happens if I get a flat tire?
This is a self-supported ride. We will not have bike technicians on the ride and cyclists are responsible for their own gear and changing flat tires. If something does happen to your bike you will need to walk it back to the parking lot unless it is an emergency situation.
Do you rent bikes? Can I rent them at the trail?
We do not rent bikes.
What should I wear?

Wear clothes that you have biked in before. If you do not have cycling shoes that clip-in, please make sure that you wear closed-toed shoes. A helmet is recommended for safety.
Will there be a water stop?
Participants in the ride must bring their own water and snacks and transport those items either in a pack on their back or somewhere on their bike. Our leaders are unable to carry items for you. Because the trail is primitive, there are no restrooms or water fountains on the trail.
Is this ride sutiable for children?
Due to the distance and time involved, this is an adults-only program.
Can I bring my dog?
This is not a dog-friendly event, unless the dog is a service animal.
WIll we see alligators?
Yes. But don't worry, they've never stolen a bike.
Who do I contact if I have questions about this event or my registration?
Please call the CREW Trust office at (239) 657-2253 or email anne@crewtrust.org.