Description
Get ready to Bike the Coast with more than 2000 fellow cyclists on Saturday November 1st.
Our online registration is currently closed but there will be up to 200 walk-up entries available at The Pier on a first-come first-served basis. We hope to see you there.For course maps & more info, visit http://bike-the-coast.com
We use EventBrite and secure payment processing with Paypal. If you don't have a Paypal account, here are the easy steps on "How to purchase registration with a credit card".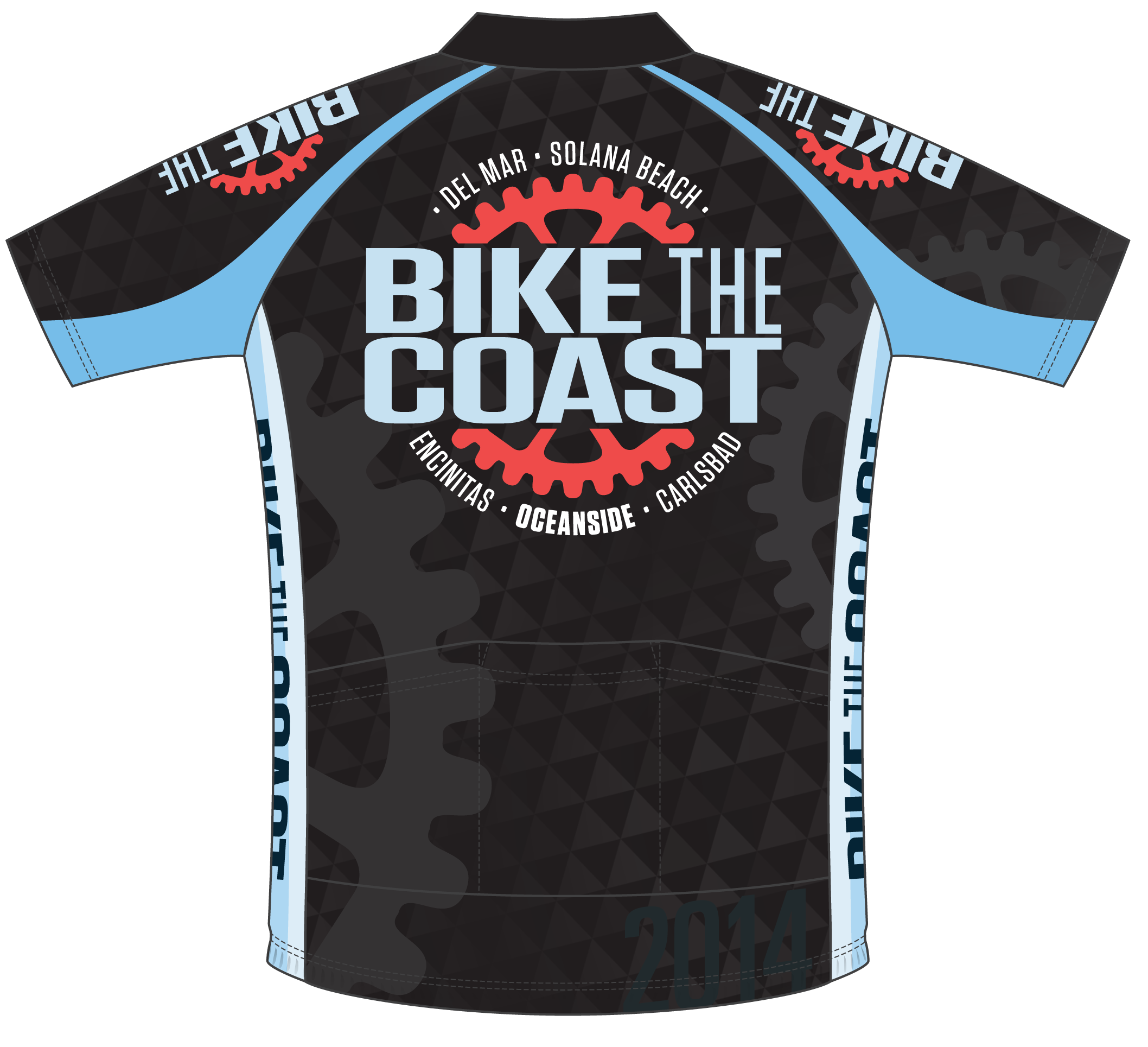 You can also purchase jerseys, t-shirts, and hats at checkout. Be sure to check out the official Bike the Coast 2014 jersey designed by Chrstian Riggs (pictured left).
Join riders of all levels and experience the best of the Southern California beaches and surf towns as you ride routes of 25, 50 or 100 (2 loops of 50 mile route) miles.
And there is also a choice of 7 or 15 miles for an enjoyable ride on the San Luis River bike trail.
Everything starts and finishes on the beach at the spectacular venue of the Oceanside Pier.
What is included with Registration?
All courses are fully supported with start/finish support, aid station support and on the course support. All riders receive a medal, finisher gift, food tickets and access to the free Taste the Coast Festival with local food vendors, music, beer garden and sports expo, right at the beach at the Oceanside Pier.
Free Admission for Family/Friends to Taste the Coast Festival.
What is Taste the Coast?
Taste the Coast is a festival at the Oceanside Pier that includes local cuisine, music, a beer garden and a sports expo. Free admission.
Cancellation policy: Entry fees are non-refundable and entries are non-transferable.
Online Registration: Online registration closes at 11:59pm on October 26, 2014. All coupons expire at the close of online registration. Online registration may close earlier if course limits are reached.
Tandems: Contact us at info@bike-the-coast.com for tandem registration.