Presentation Q&A by Jason Soukup on the Manchester Heritage Trail's "Rail with Trail" project! Learn about Manchester Moves great work!
About this event
Register now for the Bike-Walk Alliance of New Hampshire's first in a series of "BIKE TALK" sessions! Register & dial in to this free session, learn new stuff, ask questions.
Did you know that "ALL TRAILS LEAD TO MANCHESTER, BUT NONE THROUGH IT?" Well Manchester Moves is going to fix that.
To learn more about this project, check out manchestermoves.org on the web or o social media (Facebook). or dial in to Jason's session & hear about it first hand.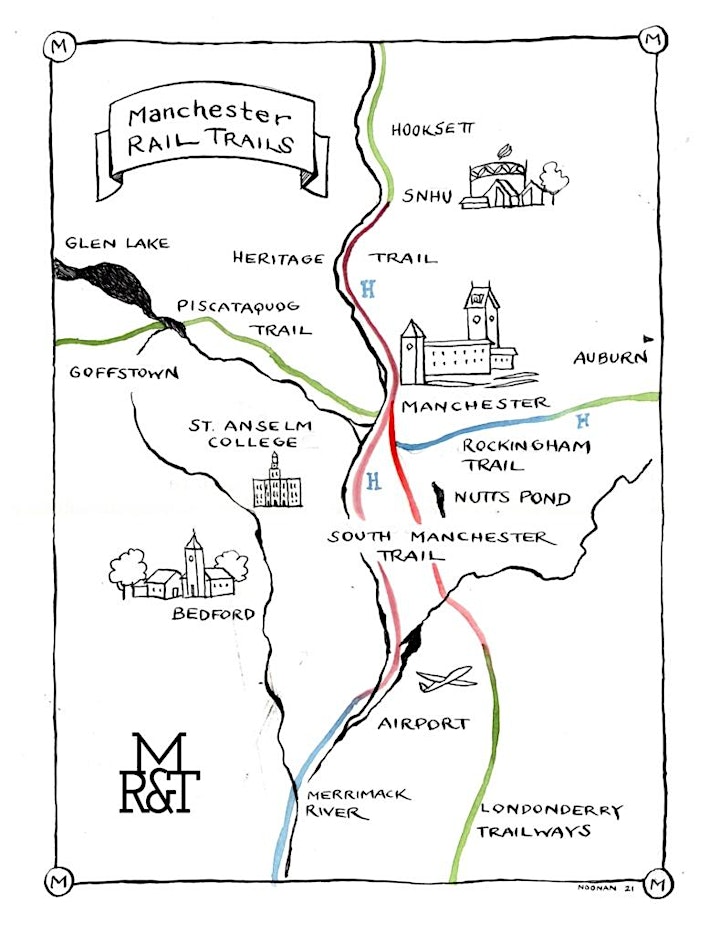 Organizer of BIKE TALK: Manchester Rail with Trail Project!