Description
From the city's hills to the shoreline trails, a vibrant history of bicycle culture has grown out of the terrain of the Bay Area.
Mountain biking was created and perfected on the trails of Mount Tam. Industries have sprung up around these and other developments. The innovation continues today in both mass-market and bespoke cycles. Master frame builders continue to push the envelopes of technology, craft, and form. In this talk, they will discuss their provenance, craft, and details.
Speakers:
Paul Sadoff | Rock Lobster Cycles
Jeremy Sycip | Sycip Bikes
Curtis Inglis | Retrotec Bikes

Date & Time:
Wednesday, May 8, 2013
7:00 PM to 9:00 PM
IDSA SF and CCA announces "BIKE + DESIGN"
Bike + Design is a series of events highlighting the history, innovation, and design of Bay Area bicycle culture. Curated by the Industrial Designers Society of America (IDSA SF) in collaboration with California College of the Arts (CCA), events will be held over the course of three months, beginning May 8, 2013.
Lectures will revolve around themes of the history and legacy of bicycle culture; material, form, and technical advancements; and branding and contemporary design concerns. The purpose of these lectures is to bring together disparate populations to celebrate the innovation and legacy of SF bike culture. The speakers span diverse experiences and subjects, including the titans, who have defined and changed the industry, and the challengers and start-ups, who bring unique innovations to the craft.
For all those who are attending with ticket Secure Valet Bike Parking will be provided by the San Francisco Bicycle Coalition.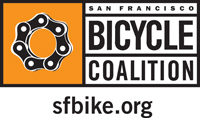 Organizer of Bike + Design: SF Bike History + Legacy
The IDSA-SF is a 100% volunteer led non-profit with the mission to advance and inspire design throughout the San Francisco Bay Area including Silicon Valley and San Jose. Our local reach extends to more than a thousand product designers, researchers, trend-forecasters, interaction designers, engineers, prototypers, CMF specialists, CAD modelers, design strategists, and creative leaders.

IDSA-SF members are responsible for designing some of the world's most notable objects and experiences that blur the line between fashion, culture, and industry.