Bihar Entrepreneur Network : Ideas to Execution , Gaya, Bihar

Saturday, May 21, 2011 at 9:00 AM (IST)
Event Details
At Bihar Entrepreneurs Network Conference, we aim at
•  Unleashing potential of Brand Bihar
•  Bringing people enthusiastic towards associating themselves with innovation,
•  Promoting entrepreneurship for building better Bihar (India and world(
•  Connecting entrepreneurs with the investors
•  Discussing the various projects/ ideas, potential sectors, etc.
Based on the objectives, the following is the agenda for the conference
20th May 2011 (Friday evening)
Pre-event High Tea event (tentative)
21st May 2011 (Saturday)
1. 09:00-10:00 am: Registration and High Tea
2. 10:00-10:15 am: Welcome Address
3. 10:15- 10:45 am: Key Note One: Bihar of 21st Century
-Growth Story of Bihar so far and Plans for Bihar of tomorrow
-Government Initiatives in promoting entrepreneurship and attracting investments in Bihar
-Roadmap for government going hand in hand with entrepreneurs
4.  10:45-11:00 am Networking Break with Startup Booths
5.  11:00-11:30 am Opportunity and Challenges in the Infrastructure Sector in Bihar
-State of Bihar Infrastructure: Present and Future
-Administrative bottlenecks and ways to overcome them
-Capital Inflow in Bihar: what has happened so far and what needs to be done.
6.  11:30-12:15 pm Hot Sector One: Education
- Bridging the educational gap in Bihar: How and what is to be done to meet the challenge
- Higher Education: New frontiers for the entrepreneurs and investors focusing at Bihar.
- Biotechnology, medical equipments & devices: Can Bihar catch this market?
7.  12:15-13:00 pm Hot Sector Two: Healthcare
- What are the sustainable and scalable business models in healthcare delivery in Bihar?
- Bihar's Pharma Sector: Growth prospects and challenges
- Biotechnology, medical equipments & devices: Can Bihar catch this market?
8.  13:00-14:15 pm Lunch and Networking
9.  14:15-14:30 pm Keynote two: Hot Spots of Bihar
-Discussing the potential of hot locations which are known for their sectors
-Roadmaps for renovating these locations
10.  14:30-15:15 pm Hot Sector Three: Energy
- Meeting the energy requirements of the state: Hows and Whats.
- Clean Energy: Looking at the various scalable models that can help meet the energy crunch
- The Economics of Solar Energy
11.  15:15-16:00 pm Hot Sector Four: Governance
- Governance and a way ahead
- Governance and Technology: Enabling the link to reach to the last level.
- PPP model: Charting out an eco system
12.  16:00-16:15 pm High Tea at funding Booth
13.  16:15-17:00 pm Workshop: Starting up Business
-Business Plan Preparation: Documentation, Presentation, etc.
-Knowing legal aspects of the business
-Knowing how to get funded and what investors look in the entrepreneurs and business ideas.
14.  17:00-18:00 pm Startup Hour
Business Plan Presentation: 10 minutes for each presentation.
15.  18:00-18:30 pm Feedback, Valedictory, and Closing Ceremony
16.  18:30-21:00 pm Cultural Programs and Gala dinner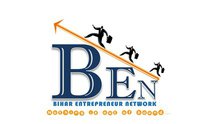 When & Where

Sambodhi Retreat
Hatiyar
Bodh Gaya, Bihar 824231
India

Saturday, May 21, 2011 at 9:00 AM (IST)
Add to my calendar
Organizer
Bihar Entrepreneur Network
BEN (Bihar Entrepreneur Network) is an organization which aims to connect entrepreneurs, students, academicians. professionals, ideas, institutions and people with stakes in Bihar. We aim at being a significant force in the entrepreneurial boom that is needed and happening in Bihar. We will help you find talent, ideas, capital and regulatory/govt support. 
Bihar Entrepreneur Network : Ideas to Execution , Gaya, Bihar