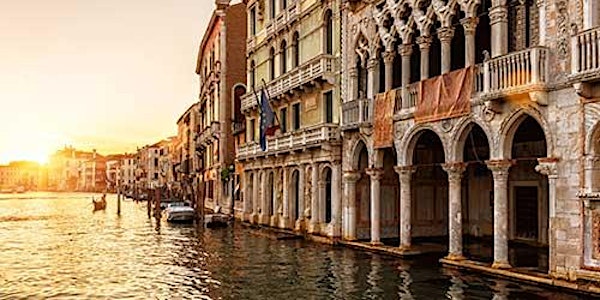 Date multiple
Northern Venice Free Tour - PM- ENGLISH ONLY
Discover the real soul of Venice and its hidden gems and wander around the city like an authentic Venetian!
Di Touring Different - Venice Walking Tours
Data e ora
sab 20 giu 2020 16:30 - sab 30 set 2023 19:00 CEST
Località
Chiesa di Santa Maria della Fava o della Consolazione Campo della Fava 30122 Castello, Venezia Italy
Informazioni sull'evento
Is it your first time in Venice? Are you looking for an introductory tour of the city? This free tour will meet all your needs!
If you want to know the origins of Venice, how the city was built, important monuments and churches and famous people who lived here do not hesitate to book our tour!
Each corner of the city has a unique history, that's why our tour doesn't have a standard itinerary, it depends on the number of people, the guide and the weather.
But don't worry, our tours are always off the beaten track!
We will also give you some valuable tips about how to organize your stay in Venice and how to avoid the most common tourist traps. We want you to enjoy Venice like a local, not like a tourist. That's the reason why at the end we will give you a QR code that provides a lot of useful information about public transport, gondola rides and our restaurant recommendations.
THE TOUR IS IN ENGLISH AND TAKES PLACE EVERY DAY
Group reservations for more than 6 people are not accepted even when made with multiple bookings and you will not be able to join the tour.
In case your group is bigger than 6, we are more than happy to offer you a private tour with a customized itinerary for you!