Description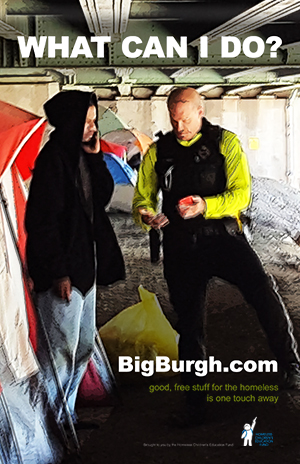 You are invited to join us on Thursday, August 4 for a training on the use of the BigBurgh.com homeless services app. BigBurgh.com is a mobile-optimized website designed to help the homeless find and receive shelter, food, medical, and other critical services in the Pittsburgh area.
The training will be held at the Elsie H. Hillman Auditorium in Hill House's Kaufmann Center. Registration will begin at 9:30 a.m. and refreshments will be available. The two-hour training is scheduled to begin at 10:00 a.m. with lunch at noon.
For additional information, please contact the Homeless Children's Education Fund at (412) 562-0154, or Claudia Thomas (Events Manager, Hill House Association) at (412) 392 – 3149.
Date and Time
Location
Hill House Association - Elsie H. Hillman Auditorium
1835 Centre Avenue
Pittsburgh, PA 15219