About this Event
BIG SAM'S FUNKY NATION TICKETS
Pre-Sale starts 8:00pm July 24
Tickets on sale 10:00am July 26
Sign up for our newsletter to receive pre-sale promo codes
Seated GA Tickets - $25.75
Standing GA Tickets - $19.75
For any wheelchair or ADA needs, please contact the Box Office in advance of the performance at (202)-769-0122.
Please note that the front row of tables and chairs will be cleared for this show to create a general admission Pit. Be advised that there may be some seated areas where vision of the stage is obstructed.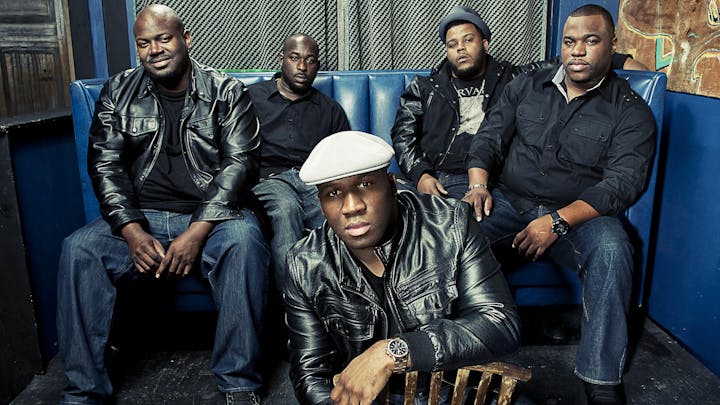 When you think of New Orleans, the city's foremost flambeaux-lit traditions of Mardi Gras, Bourbon Street, voodoo, Po' boys, beads, gumbo, and second line undoubtedly come to mind. You can also count Big Sam's Funky Nation amongst those NOLA treasures.
Known for a boisterous blend of funk, jazz, rock, and hip-hop, nothing short of seismic live "experiences," and a whole lot of Southern charm, Big Sam's Funky Nation might very well be The Big Easy's best kept secret.
No other place could birth such an undeniable, unpredictable, and downright unique collective.
"By playing on these streets, you learn how to work your craft and entertain an audience," exclaims Sam. "You can go to Julliard and Berklee all you want, but they won't teach you how to rock a stage. It comes naturally in New Orleans. I've been here my whole life and rocking these streets. Even during Hurricane Katrina, I drove nine hours from San Antonio every weekend for two years just to play live. The sound out here is unlike anything else in the world. It's not just a figure of speech—there's music going all night, literally."
The group accomplish this mission on their aptly titled 2018 sixth full-length Songs in the Key of Funk, Volume 1. Spending just five days at The Parlor Recording Studio in New Orleans, Big Sam's Funky Nation emerged from the studio with an album tailormade for singing, dancing, and, of course, partying.
"We're going to keep the funk alive," he affirms. "This is just Volume 1. It's just the beginning.
Stevie Wonder made one of my favorites: Songs in the Key of Life. I thought it would be hip to build on the title. Funk is life for me. Funk is everything. We all need some of it in our lives, so guess who's here to give it to you?"
Funk is served up piping hot on the first single "Poke Chop." On the track, a simmering beat punctuated by seventies-style synths gives way to lively horns, handclaps, and howls. Merging bounce energy and jazz virtuosity, the call-and-response culminates on Big Sam chanting a hometown phrase, "Show me what you got for a poke chop."
Elsewhere, "Buzzin" shimmies from talkbox into swaggering clean guitars. Painting a vivid picture of hot and heavy love at first sight on the dance floor, the frontman croons, "Girl, you got me buzzin."
As much as Big Sam's Funky Nation represents the beating heart of New Orleans, they ultimately do so for funk music as well.
"When you see us live or listen to our records, we're all going to have a good time," he leaves off. "That's what funk is all about. That's what New Orleans is all about. That's what Big Sam's Funky Nation is all about. If you come to a show, you're going to party. That's what we're here for."
BIG SAM'S FUNKY NATION
"Big Sam" Williams - trombone, lead vocals
Drew "Da Phessah" Baham - trumpet, vocals
Jerry "JBlakk" Henderson – bass
Keenan "Butta Cream" McRae – guitar
Alfred "Sgt Gutta" Jordan – drums
Kendrick Marshall – keys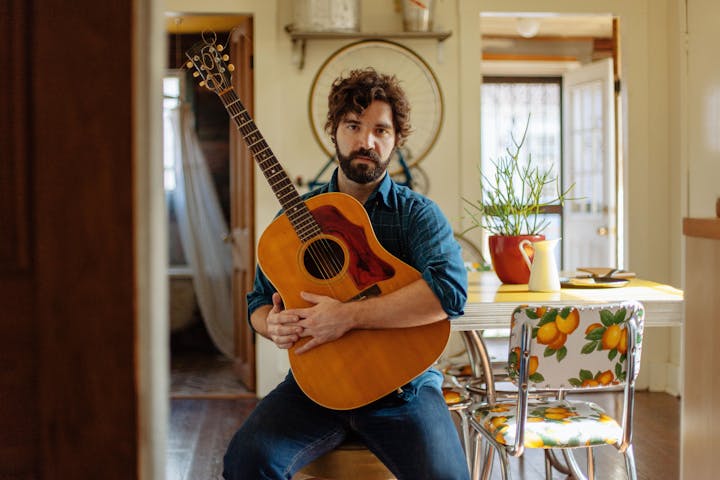 New Orleans native, Andrew Duhon, is a songwriter with an undeniable voice, weighted and soulful. His 2014 release, 'The Moorings', was nominated for a Grammy for 'Best Engineered Album'. Duhon's new record, False River, was produced by Eric Masse and released in May 2018. No Depression describes Duhon as "A soulmate of Van Morrison lyrically and vocally."
Performers
Date and Time
Location
Refund Policy