Event Information
Location
KANEKO
1111 Jones Street
Omaha, 68102
Description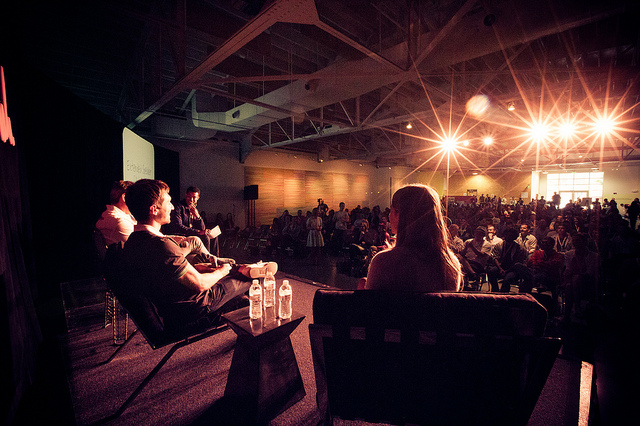 We encourage buying tickets early as we anticipate seats to sell quickly.
If it says sold out, please keep trying.
We'll announce when it's sold out for today's release
Big Omaha Individual tickets
Individual Big Omaha tickets go on sale 11 a.m. CDT March 13.
The second release is scheduled for 11 a.m. CDT March 15.
The Combo Pass
The Combo Pass will be available for the week of Jan. 30 to Feb. 6. This pass effectively provides a 10 percent savings for a ticket to Big Kansas City and Big Omaha. A limited quantity exist for this pass and if quanities allow this pass may reopen.
Ticket Details
The tickets are available at two levels, a general admission price and an entrepreneur/startup discount. Because our events focus on the entrepreneur, we orient our ticket prices to support the spirit and ambition of the entrepreneurial community. When you register for your ticket, please select the option that best reflects your role. Feel free to reach out to us at info@siliconprairienews.com with any questions.
The Big Series 2013
Big Omaha joins Big Kansas City and Big Des Moines to make up The Big Series, the nation's most ambitious events on innovation and entrepreneurship.
Produced by Silicon Prairie News, each event in the series is a two-and-a-half-day shared conference experience with more than 400 of the nation's most heartfelt hustlers, builders, entrepreneurs, change agents and doers. Our attendees come together to hear stories of innovation from more than a dozen leading speakers, create lasting connections within the regional and national community and walk away with an energy to follow their passions.
Big Kansas City - March 26-28
Big Omaha - May 8-10
Big Des Moines - October 9-11
Learn more about the individual events of The Big Series:
Big Omaha: posts on Big Omaha, photos, speaker videos
Big Des Moines (formerly Thinc Iowa): posts on Thinc Iowa, photos, speaker videos
Big Kansas City is produced by Silicon Prairie News
---
Ticket Fine Print
Badges are issued to individuals and can be picked up and used only by the individual named.
Unused registrations have no monetary value and cannot be credited for future years or events.
A purchaser may transfer his or her badge(s) for a $50 processing fee
Big Omaha tickets are non-refundable after April 25, 2013
Location
KANEKO
1111 Jones Street
Omaha, 68102
Refund policy