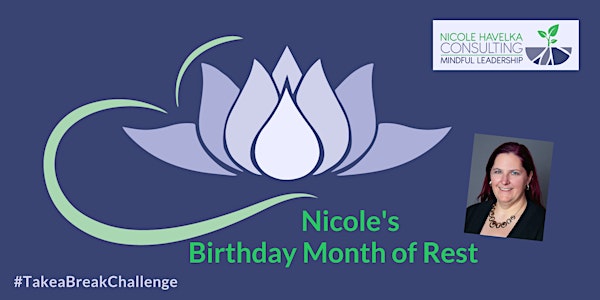 Big Ol' Radical Fall Planning Session
Do you have waaaay too much on your plate? Join this radical planning session to map out the rest of the year with care and compassion.
Refund Policy
Contact the organizer to request a refund.
Eventbrite's fee is nonrefundable.
About this event
You probably have too much on your plate. 🍛
But your problems with time management ⏱ are NOT your fault.
This radical planning session will give you the tools to create a schedule for the next season that includes radical rest for you, your family, even your workplace.
In this Big Ol' Radical Planning Session You Will:
Learn about the systems that are the root of our overworking problem.
Reflect on and name the priorities that matter most to you for the rest of 2022
Set a big-picture calendar that reflects those priorities for the rest of the year
Create a weekly rhythm that makes room for self-care, breaks, family and friends, and getting work done
Discuss your plans in affinity groups
Practice deeply relaxing mindfulness techniques and take generous breaks
Rest is radical resistance to the forces that value us only for our labor. In the Birthday Month of Rest, WE set the rhythms 🥁 of radical rest that bring about greater justice, equity and mercy from the inside out.
🗓 Our tentative schedule is:
11 a.m. ET/8 a.m. PT - Gather. Welcome and other preambling nonsense
11:15 p.m. ET/8:15 a.m. PT - Grounding Practice
11:30 a.m. ET/8:30 PT - Getting Started - Why time is so hard for us in the first place. (Spoiler alert: It has something to do with the Patriarchy!)
12 p.m. ET/9 a.m. PT: Naming your priorities. Setting a weekly and monthly schedule that you don't need an escape from.
1 p.m. ET/10 a.m. PT - Light lunch/snack/coffee break
1:20 p.m. ET/10:20 a.m. PT - Affinity group breakouts
1:50 a.m. ET/10:50 a.m. PT - Main Session: Next Steps.
2 p.m. ET/11 a.m. PT - Restorative yoga/meditation practice (This will work for beginners or advanced practitioners alike.)
2:30 p.m./11:30 a.m. PT - Good-bye for now!
📝 NOTE abot breaks: I practie what I preach. 1-5 minute breaks will be peppered throughout. Bring a light lunch/snack/beverage for the 20-minute break in the middle.
🔗 Affinity groups will include:
Artists and creatives
BIPOC-only space
Business/nonprofit managers or directors
Clergy and spiritual/religious leaders
High school, college or graduate students of all ages
Teachers and professors
Small business owners and entrepreneurs
Potpourri group - just mix me up with different people
Don't see 👀 an affinity group for you? Let me know your suggestions!
➡️ Join this planning session and be part of a growing, vibrant community committed to connected, curious and courageous leadership.
💰 The regular ticket price for this planning session is $60. Donation-based tickets are also available for a minimum of $10, or up to $100. Pay the regular ticket price if you are able. Use the donation ticket if you need to receive support, or if you want to offer support by paying more. This event is included in the Explorer and Trailblazer Defy the Trend Community packages. Check your community messages for your code to register for free.
This event is part of my Birthday Month of Rest. In it, we will grow a community that will midwife change that starts with US. Rest 😴 is radical resistance to the forces that value us only for our labor. WE set the rthymns of radical rest that brings about greater justice, equity and mercy from the inside out.
Who is leading this Big Ol' Planning Session?
👩🏻‍🦱 Rev. Nicole Havelka is building a vibrant community of mindful leaders who want to defy the trends of burnout, exhaustion and aimlessness by prioritizing themselves and what matters most. She is a 500-hour Registered Yoga Instructor who delights in heping people build a life they don't need an escape from. She has a background in trauma-sensitive yoga and yoga for youth, and is a reiki master and an ordained clergy person in the United Church of Christ. She is the owner and lead coach, trainer and facilitator at Nicole Havelka Consulting. She works to make her corner of the world less racist, sexist, homophobic, transphobic and ableist, and more just, equitable and joyful. Learn more about her at defythetrend.com.
Sharing the Love 💕:
Consider giving to one of the charities I'm supporting this month:
Faith Choice Ohio – An organization that elevates the moral power of faith communities to expand abortion access and to advance reproductive health, rights and justice.
NAMI Ohio – A nonprofit working to improve the quality of life and ensure dignity and respect for persons with serious mental illness, and offer support to their families and close friends.