Big Ocean Data and Decision Making
Sales Have Ended
Registrations are closed
Registration for this event is now full, but a waitlist is available. Please contact MARINE@centerforoceansolutions.org if you have any questions.
Event Information
Location
Naval Postgraduate School
1 University Circle
ME Auditorium Bldg. 255
Monterey, CA 93943
Sales Have Ended
Registrations are closed
Registration for this event is now full, but a waitlist is available. Please contact MARINE@centerforoceansolutions.org if you have any questions.
Description
Join us for a panel discussion around the "Big Ocean Data" revolution and how it has the potential to affect decision makers such as the Department of Defense in ocean policy, national defense, and environmental conservation. Stay after the panel for an informal mixer at NPS' trident bar.
The Chief of Naval Operations has ordered the Navy to assess the state of ocean science including oceanographic infrastructure, technology, and technical workforce. Task Force Ocean was created to address this assessment, and create a roadmap. The roadmap will focus on the Navy's current capability to observe the ocean, process the data, and create products for the operational commanders. A critical component of the roadmap addresses the connection of large amounts of stored data, processing the data, and decision-making. This panel discussion will discuss these current challenges in relation to ocean policy, national defense, and environmental conservation.
Open to students, faculty, and staff in the
MARINE network
. Spaces are limited.
---
Speakers:
Mr. Bruce Gritton, FNMOC Technical Director Staff, is a member of the FNMOC Technical Director Staff, the Chief IT Architect for the Naval Meteorology & Oceanography Command, and chief representative to the Navy's Digital Warfare Office. Mr. Gritton is responsible for developing, assessing, communicating, and implementing Enterprise Architectures and Solution Architectures for Naval and Joint METOC. He has led strategic initiatives for Naval METOC including the Navy Enterprise Portal - Oceanography and Enterprise Geospatial Enablement Initiatives. Mr. Gritton develops IT strategies and associated policy to align METOC project portfolios to key operational goals.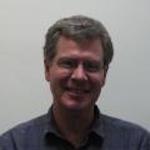 Dr. Wendell Nuss is the Professor and Chair of the Department of Meteorology under the Graduate School of Engineering and Applied Sciences at the Naval Postgraduate School. His teaching and research interests include Tropospheric and Stratospheric Meteorology, Operational Weather Prediction, Mesoscale Meteorology, and Coastal Meteorology. In his capcity as a teacher and active conductor of research, he frequently draws on big ocean data sets to inform meteoroligical questions. Dr. Nuss received his masters in Atmospheric Science at the University of Washington before staying on to complete his PhD.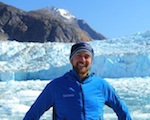 Dr. Geoff Shester, CA Campaign Director and Senior Scientist OCEANA, is Oceana's California Campaign Director based in Oceana's Monterey office and working with Oceana's Pacific Team. After completing a double major in Biology and Environmental Studies at the University of California, Santa Cruz, Geoff Shester interned for the Exxon Valdez Restoration Office in Anchorage, Alaska and then landed his first big job at Oceana's first field office located in Juneau, Alaska in 2002. He earned his doctorate in the Stanford University Interdisciplinary Program in Environment and Resources out of Hopkins Marine Station in Monterey, studying the interplay between marine ecology and the economics of small-scale fisheries in Baja California. He was the Senior Science Manager at the Monterey Bay Aquarium Seafood Watch Program from 2008-2010, where he led a team of scientists responsible for evaluating the sustainability of hundreds of types of wild and farmed seafood.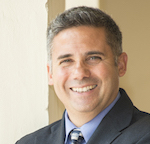 Dr. Marcus Stefanou, NPS CS Dept, COL. (Ret.) USAF, is an Assistant Professor of Computer Science at the Naval Postgraduate School, Monterey, California, where he is coordinating the school's data science initiatives. His current research interest is at the intersection of data science and earth remote sensing to facilitate a balanced framework for system architecture, design, performance assessment, and information exploitation. Specifically, he seeks to devise efficient search strategies for patterns of interest in large remote sensing datasets to solve a wide array of military, law enforcement, environmental, and civil problem sets.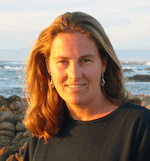 Dr. Cara Wilson is a Research Oceanographer at the NOAA Pacific Fisheries Environmental Lab in Pacific Grove, CA. Her primary research focus has been on understanding the biological and physical processes responsible for the enigmatic summer chlorophyll blooms in the North Pacific, that were first discovered by satellite ocean color data. Recently she have been involved with a project looking at the potential role of biotoxins in the rapid increase of Southern Right Whale calves at the their nursery ground in Peninsula Valdes, Argentina. The analysis of satellite ocean color data deaths is a key component of this study, which also encompasses a wide variety of in situ data including phytoplankton abundance, timing of local shellfish closures, whale mortality records and analysis of biological samples from dead whales. Cara is also involved with representing the National Marine Fisheries Services' satellites needs within NOAA.
---
Location: ME Auditorium Bldg. 255, Naval Postgraduate School. Park in lots F or G.


NPS GATE ACCESS: All visitors without prior Naval Postgraduate School gate access permissions will need to submit a SECNAV 5512 form for a background check beforehand. In order to be confirmed as an attendee, we must receive this form back from you no later than December 5, 2017 (email to MARINE@centerforoceansolutions.org). Please fill out boxes 1-31, and use LT Kellen T Jones 626-590-3873 for the information requested in Box 25. If you have trouble viewing the PDF, we recommend opening it outside of your browser directly through Adobe Acrobat.

Please note: Seminar registrants without this authorization will be turned away from the gate on the day. If you have questions regarding this process, please contact us at MARINE@centerforoceansolutions.org.
Date and Time
Location
Naval Postgraduate School
1 University Circle
ME Auditorium Bldg. 255
Monterey, CA 93943