Big Mountain Data Conference - Spring 2017

Saturday, May 13, 2017 from 9:00 AM to 5:00 PM (MDT)
Event Details
Thanks to our sponsors!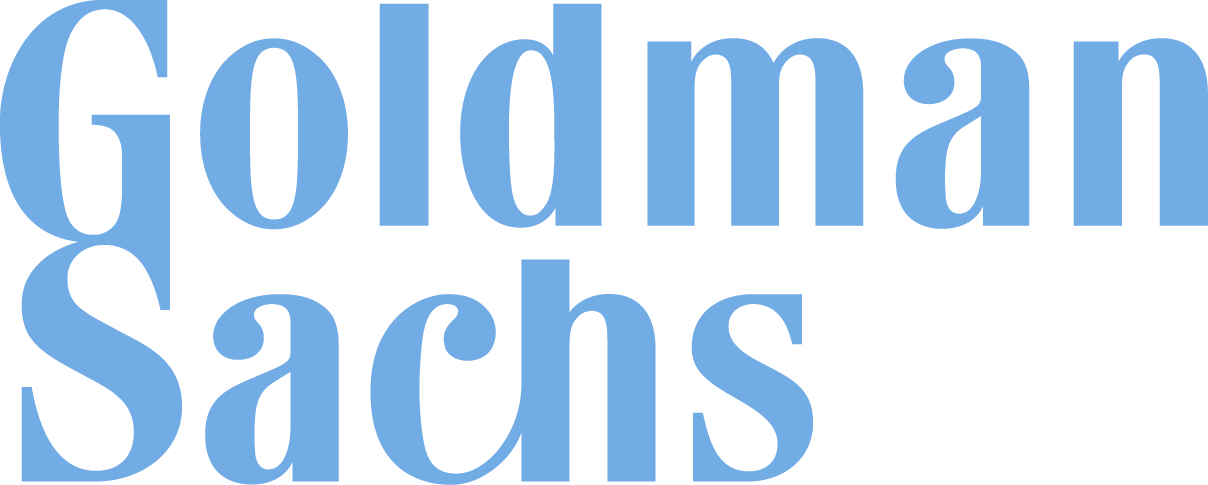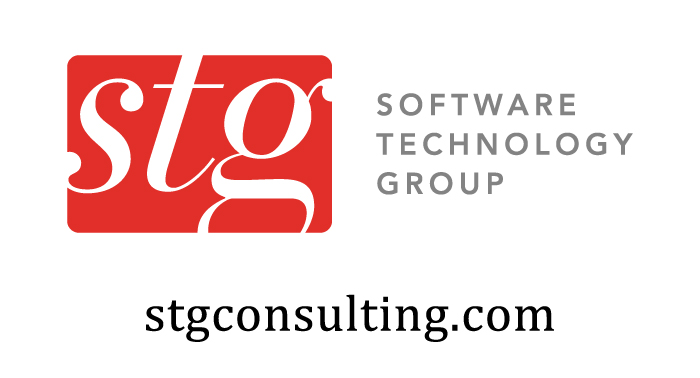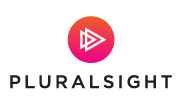 The worlds of data and analytics are changing... again. Gartner says that we have entered the "Algorithmic Economy". An economy driven from improvements down to the smallest products and all the way up to macro-economic trends that are disrupting industries (I know, sorry about the overused word). Salaries are surging. Opportunities are trickling to flowing everywhere.
 Yet, there is fear about where data and analytics jobs will be in a couple years, or even in months. 
 On May 13th, Utah Geek Events will be holding the Big Mountain Data Conference at SLCC's Miller Campus. 
 We'll have amazing presenters contain as much of the broad topics within the data world into categories that will help you with the ebbs and flows of the future: 
 Data Streams and Pipelines (Sourcing, ingesting, and flow)
Data Lakes (Databases through the latest in Data Architecture)
Data Labs (Data Science)
Data Forges (Visualization through Interactive Apps/Dashboards)
 If you are interested in sponsoring the event please click this link  and review the sponsor document.  Contact Pwright@utahgeekevents.com for more info or discussion.  
Session Information 
Title: DeepBeauty: "Beauty is in the eye of the Robot"
Speaker: Ben Taylor
Abstract : The topic is nuts, it is a production workflow that involves 3 independently trained deep nets and it is fixing a massive blunder in the machine learning community in 2016 where some group in Boston trained a model that predicted beauty where their top pics were average (5/10s) and the model was racist (no blacks). I have fixed this and what to talk about how.
Bio: Ben is the chief data scientist for HireVue and Utah's leading deep learning experts.
Title: How to build structured and text models without any programming
Speaker: Derek Hadley
Abstract: Derek Headley, a CS dropout from Colorado, has built a Docker file that accepts a CSV, Excel, or TSV file and builds a predictive model that is better than anything an entry level data scientist could come up with. This includes workflow routing in Sklearn, feature creation, tokenization, model search, hyper-param optimization, and state-of-the-art cross-validation. Best of all Derek has decided to open source the entire new python framework and share it with everyone. Ben Taylor will demo the library and walk through what it is doing and why this changes everything we do today. He will also talk about what this means for his data team and companies like DataRobot. Derek will talk about his approach and the decisions/changes that were made and he will available to gather feedback on future changes on this platform. 
Title: Episode of Care - Using Data to Improve Healthcare
Speaker: Drew Brown
Abstract: As the National Service Offering Lead for Analytics and Strategy at nThrive, Drew Brown advises hospitals around the country on using their data to reduce costs, improve health outcomes, and manage their finances. One service he manages is "Episode of Care" - a product that hospitals use to measure provider performance and help patients proactively navigate the healthcare system in a way that reduces post-operative complications. In other words, his team uses data to help people spend less time in hospitals and be seen by better doctors. Drew will showcase how the data help make these decisions and speak to opportunities for data science in healthcare.
Title: Behavioral Cloning for Self-Driving Cars
Speaker: Tyler Folkman
Abstract: Deep learning and self-driving cars are perhaps two of the hottest areas in data science today. In this talk, you will learn how to take images from Udacity's self-driving car simulator (https://github.com/udacity/self-driving-car-sim) and train your own model to drive a car around a track only using image data. This talk will leverage the Keras library as well as research done at NVIDIA on deep learning for self-driving cars. It will also discuss practical knowledge needed when using deep learning to achieve strong results.
Bio: Tyler Folkman is a senior data scientist at Ancestry. Before that, Tyler received his Master's in Computer Science from the University of Texas at Austin, where he studied statistical machine learning, data mining and AI. Previously, he has worked on statistical modeling and real-time visualization at Amazon, Cognitive Scale, and Charles River Associates. Tyler likes to spend his time exploring novel data sets and posting what he learns on www.learningwithdata.com.
Title: Data Pipelines with Apache Spark and Couchbase
Speaker: Jowanza Joseph
Abstract: Couchbase is fault tolerant, distributed JSON datastore. It supports fast full-text search, N1QL ( a sql-like query language for json) and streaming. With these features, Couchbase is the perfect tool to use in an assortment of data pipelines. In this talk I walk through the advantages of using Couchbase the central store in a streaming data pipeline. Specifically, I'll walk through (from start to finish) how to use Apache Spark and Couchbase together to handle streams and batch pipelines in a type safe manner with a world example. 
Title: Kafka-Your Data Super Fast
Speaker: Bryan Jacobs
Abstract: Apache Kafka enables real-time applications, and streaming data pipelines.This introductory presentation offers a look at the basic concepts, programming techniques, and terminology to get you up and running with Apache Kafka a super fast messaging system.The presentation will demonstrate how to implement a message producer, and consumer along with some helpful tips and tricks around how to replay messages into existing datastores, or distribute your data into new datastores. Additionally, we will explore some of the different architectures that are enabled when placing Kafka at the heart of your infrastructure. Yes, we will talk about Micro-Services and Kafka
Bio: My 5 kids keep me pretty busy, but my day job, as a Data Engineer at MaritzCX, gives me a chance to learn some really interesting technologies. Lately, I've been working with Kafka, and I've learned a few things that I would like to share with the community.
Title: Data science for the 99%
Speaker: Barton Poulson
Abstract: Data science has a reality problem. The overwhelming majority of mental energy in data science appears to be devoted to the 1% – the bleeding edge technical companies and the looming mega-corporations. But this laser focus completely misses the 99% – the entrepreneurs in non-tech fields, the people who work in small businesses, the volunteers at nonprofits, and so many others. That is, the organizations that will never have a Chief Data Officer or may not have any staff with formal data training. This presentation addresses the ways that this neglected majority could benefit from the insights of data science, primarily by encouraging all of us as data scientists to better understand the needs, goals, and methods of the 99%
Bio: Barton Poulson has taught the principles and practices of data for over twenty years. He is the founder of the online data training company datalab.cc, a frequent video author for Lynda.com / LinkedIn Learning, and a member of the full-time faculty at Utah Valley University. Bart also organizes the biannual Data Charrette (DataCharrette.com), a nonprofit service event. He has a PhD in Social and Personality Psychology from the City University of New York and has collaborated with his wife, choreographer Jacque Bell, to integrate digital technology into modern dance performances (danceandcode.com).
Title: Scalable ML in R with h2o
Speaker: James Blair
Abstract: R has continued to increase in popularity among data scientists for its ease of use and flexibility.One traditional pain point with R has been its inability to handle big data and perform machine learning at scale. We'll examine how h2o.ai provides an efficient and scalable machine learning platform easily accessible through R.
Bio:James Blair is a data scientist at Front Analytics and is currently pursuing his Master's Degree in Data Science at the University of the Pacific. James has been an avid R user for more than 3 years and enjoys finding efficient data science workflows in R. He enjoys time with his family, funnel cakes, camping, reading, and racquetball.
Title: Real time big data warehouse
Speaker: Anant Asthana
Abstract: What can we do to implement a real time Datawarehouse that operates of several terrabytes of data and can get query results quickly. We will be using Spark, Elastic search and going over using Couch DB and Druid.
Bio: Anant is a Principal Architect and Data Scientist at Pythian. He has years of experience working with Relational and NoSQL databsaes and distributed processing systems.
Title: Web scraping with Python's Scrapy Framework: An Intro
Speaker: Matt Birdsall
 Abstract: Building your own data pipeline even if you don't feel like a data engineer can be intimidating and sometimes inhibiting to the outcome of your project.  While not all framework scaffoldings are required I will walk through the core features of the Scrapy framework to speed up the scraping & web crawling process--so you can get back to analyzing data, not trying to find it.
Bio: Matt Birdsall is a Lead Data Scientist for Front Analytics, a professional services and coaching firm. Companies work with Front Analytics to accelerate their learning from Big Data and to integrate sources of continuous insights.
Title: The only two elements you need to succeed at data science
Speaker: Alton Alexander
Abstract: Businesses and individuals want to succeed by using data science and advanced analytics to produce quantifiable results. As president of a consulting company and big data practitioner myself, I will be presenting a tell all plus ask-me-anything session where I'll reveal the two things you need to in order to succeed and scale. Attendees will also learn exactly where to find these two elements and how most importantly how to apply them immediately in their own business or personal career journey.
Bio: Alton Alexander is the president of Front Analytics Inc, a professional services and coaching firm. Companies work with Front Analytics to accelerate their learning from big data and to integrate sources of continuous insights. Alton is also an adjunct faculty at the University of Utah and teaches the Data Science and Big Data Analytics course for students in the Masters of Information Systems. His exposure to a breadth of companies and technologies helps add color to the landscape of technical challenges and creative approaches necessary for successful analytics. Alton lives in downtown Salt Lake City. In 2016 he took his wife and three kids on a mountain biking adventure through 9 national parks including two in Canada.
Title: Predictive Analytics for the Business Decision Maker: Moving from Reactive to Proactive
Speaker: Chris Knoch and Nick Magnuson
Abstract: Knowing where your key business metrics are heading and what influences them can be something of a crapshoot. It's time to stop making decision based on guesswork and start leveraging your historical data through machine learning to manage your business proactively.
Bio: Chris Knoch, founded Big Squid to bring his 16+ years of experience to build truly data-driven solutions for our clients' specific challenges. Chris pulls from a wide array of experience across technology companies & consulting organizations, while still acting as a day to day practitioner and industry evangelist. He loves the challenge of building solutions in the fast-growing worlds of Business Intelligence, Big Data & Predictive Analytics, while staying true to his "data to dollars" roots in digital marketing & ad technology across platforms like Google & Facebook. Prior to founding Big Squid Chris served in product & client-focused leadership roles at companies like Omniture, Adobe, 360i, Kenshoo and IgnitionOne. He also held marketing leadership roles at companies like AT&T and Ready Financial. Over the years he has built data-driven solutions for clients such as Nike, Zappos, Shutterfly, Crate &Barrel, Expedia, Sears, Best Buy, American Express, CenturyLink and many more. Chris earned his bachelor's degree in computer information systems from Georgia State University graduating with highest honors. When he's not working, Chris loves spending time with his family, including his two daughters building robots & doing fun science experiments - and also princess tea time. He also has "one stinky boy" according to his two girls.
Nick Magnuson, VP of Predictive Analytics, Big Squid, is an experienced research analyst with focus on quantitative model development in human behavior, including applications to consumer preferences and investor decisions.  Nick has an extensive resume of published research on the intersection of behavioral finance, quantitative insights, and investment strategy.  His interests lie in creative yet effective data-driven strategies to address key business problems and drive actionable insight. Prior to joining the Big Squid team, Nick spent over 15 years in the financial sector.  Nick earned his degree in Economics from Dartmouth College and was the captain of their varsity soccer team. In his down time, Nick enjoys spending time with his wife, snowboarding and cheering his son on in his snowboarding competitions.
When & Where

SLCC Miller Campus
9750 S 300 W
Sandy, UT 84070


Saturday, May 13, 2017 from 9:00 AM to 5:00 PM (MDT)
Add to my calendar
Organizer
www.bigdatautah.org. Please visit our site and find our meetups, bi-annual conferences, competitions, user groups and more!