Big Mosquito: Riparian Restoration & Fuels - exploring options with Monitor
Big Mosquito: Riparian Restoration & Fuels - exploring options with Monitoring & Collaboration
About this event
Many Collaboratives and Forest Service partners across the region are considering innovative work in riparian restoration. This webinar looks specifically at fuels, water temperatures, and increasing shrubs and hardwood cover. Come hear from Forest Service staff on the Malheur National Forest, where they successfully partnered with a Collaborative and scientists from the PNW Region Ecology Program to test riparian treatments that removed conifers to restore riparian and aquatic systems.
Big Mosquito: The Malheur National Forest completed a pilot project for active riparian forest management in 2016 on the East Fork of Big Creek. The Ecology Group worked closely with the Forest to set up a robust (CFLRP) monitoring program to fulfill NEPA monitoring requirements, and to support the development of Riparian Zones of Agreement with the Blue Mountains Forest Partners collaborative. Sixteen openings, ranging in size from ¼-1 acre were created, to restore fire regime spatial patterns, continuity of fuels, valley downed wood loading and riparian hardwoods for their allochthonous inputs and their influence on water temperatures. All trees cut were directionally felled toward the creek.
The Monitoring Plan used the National Riparian Core Protocol with a Before-After/Control-Impact (BACI) study design that consisted of three treatment openings and three control areas. Vegetation data were collected before treatments in 2016 and again in 2019, 3 years post-treatment. The Core Protocol established valley cross-sectional transects that collected tree species, canopy cover, basal area, shrub species, and herbaceous species across various landforms (colluvium, terrace, floodplain, and channel). Seven to nine transects occurred in each monitoring reach. Stream shade was measured at each transect and continuous water temperature monitoring was collected above, throughout, and below the openings.
Panelists:
Bob Hassmiller – USFS District Hydrologist
Amanda Lindsay – USFS District Silviculturist
Upekala Wijayratne – USFS Northeast Oregon Ecology Group
For updates: Subscribe here.
Click here for more information about the workshop series.
For questions or further information, contact Sally Bernstein, sbernstein@sustainablenorthwest.org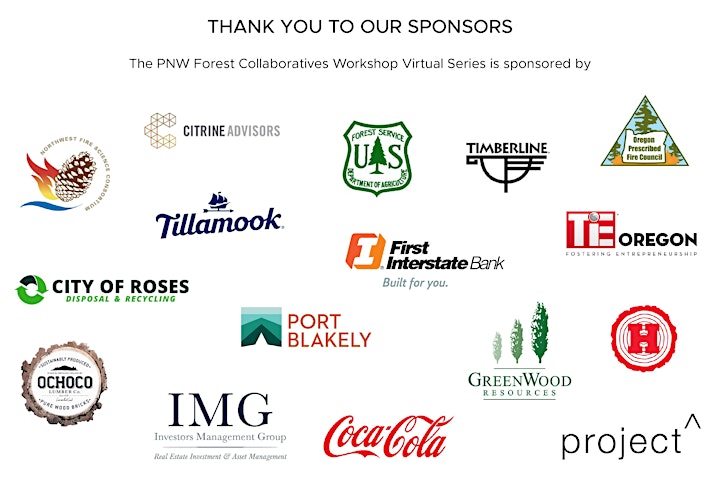 Organizer of Big Mosquito: Riparian Restoration & Fuels - exploring options with Monitor