About this Event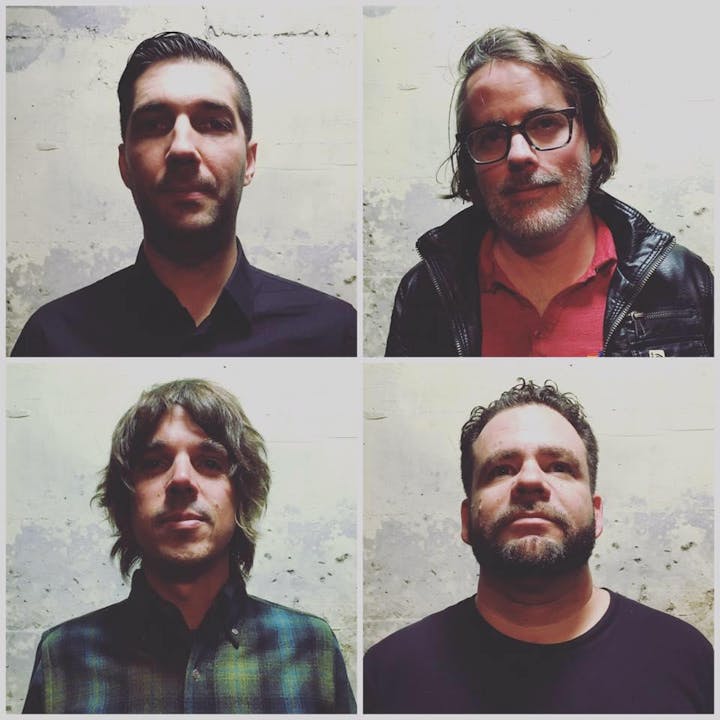 Big Light
Big Light is a San Francisco based rock band fronted by songwriter Fred Torphy. Their original music is inspired by bands such as The Slip, My Morning Jacket, Dr. Dog and Wilco. They also play songs by Nathan Scott Moore. Over the past decade, they ascended the Bay Area club circuit, headlined The Independent, and rocked Outside Lands, High Sierra Festival, and the Fillmore. Jersey transplant and guitar wizard Jeremy Korpas (aka Swordfish) joined the band in 2009, taking their music to new heights. After a multi-year hiatus, Big Light is now back in action.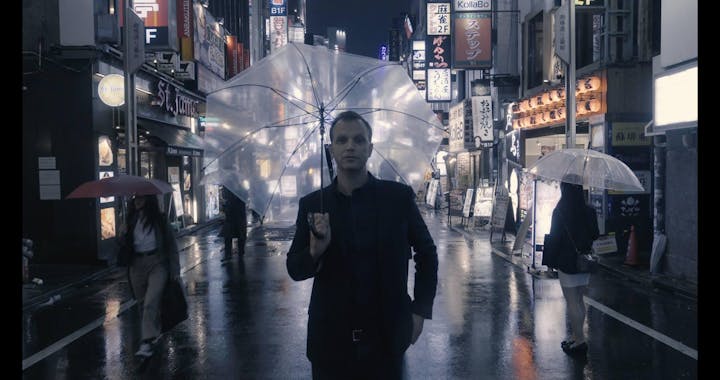 Coby Brown
Coby Brown's 4th full length, Everything Looks Different To Me Now, finds him reenergized and making a turn from 2013's stark French Exit toward lusher sonic territory. It's a welcome change that finds Coby in command of his craft and comfortable in his own skin.
Produced by Brown and Justin Stanley (Jamie Lidell, Sheryl Crow, Ryan Bingham) and recorded in Los Angeles during 4 sessions over 2017 and 2018 at Matter Music and Boulevard Recording, the record features an all star band of Tyler Chester (Andrew Bird, Blake Mills) and John Flaugher (Andra Day, Joseph Arthur) on bass, Aaron Redfield (Hozier, the Bird and the Bee) and Michael Jerome (Richard Thompson, John Cale) on drums, David Immergluck (Counting Crows, Camper Van Beethoven) on guitars and Ollie Krauss (Sia, Tom McRae) arranging strings.
The video for the first single, "Cannonball", featuring Patton Oswalt, premiered via AV Club and was a KCRW song of the day. The video for the second single, "Tokyo", shot on location in Japan, was included on Apple's Best of Japan playlist and if there's a God in Heaven will be the soundtrack to the promos for the 2020 Olympic games in Tokyo.
Brown recently wrote the score for "The Man Who Knew Infinity" (dir. Matt Brown), a biopic of the Indian mathematical genius S. K. Ramanujan, starring Jeremy Irons and Dev Patel and is currently writing the music for KCET's forthcoming docu-series "Blue Sky Metropolis", directed by Emmy award winning director Peter Jones.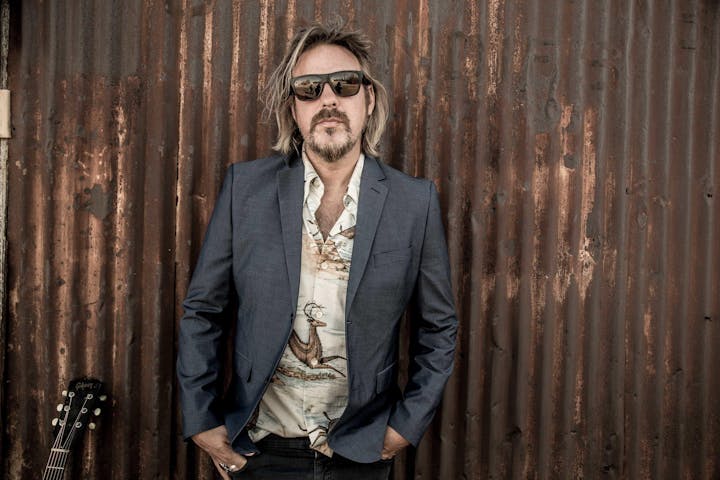 Brad Bird
Over the course of his career, Brad Byrd has written songs that firmly occupy the rarely-explored middle ground between indie rock and alt-country. He's a genre-spanning musician, carving out a diverse sound fueled by melody, detailed storytelling, and the instincts of a journeyman songwriter who began making Americana music long before the genre had a name. Over the course of his career, he's shared the stage with a variety of musicians, such as Jay Farrar, Mike Doughty, They Might Be Giants, Everlast, Lee DeWyze, and Family of the Year, showcasing undeniable versatility and commitment to his craft. With his fourth album, Phases, Byrd takes a look backwards, reflecting upon the lessons learned throughout his ongoing journey.
On Phases, the muse leads Brad Byrd back to himself. A reflective album filled with textured guitar tones, atmospheric arrangements, and his widest sonic range to date, Phases zooms its focus into various points in Byrd's life, with each song examining the trials and triumphs of that particular moment. On the acoustic "Sunset Girl," Byrd returns to his early adulthood in New York City, singing an ethereal ballad about lost love in the big city. He heads back to Massachusetts with "1982," a nostalgic rock song about simpler times, then travels to Hollywood for "Vampires," a haunted-sounding track about dealing with the temptations of a certain west coast city that can suck out your very soul. By the time he duets with fellow Massachusetts native Kay Hanley on "American Life," Byrd has brought the listener full-circle, no longer focusing upon a bygone memory but, instead, spotlighting the challenges and controversies of the politically-charged present. Together, the 10 songs from Phases sketch a picture not only of Byrd himself, but of the world he inhabits, too.
The journey began in Massachusetts, where Byrd was raised in a creative household. His father and younger brother were both musicians. Looking to further the family tradition, Byrd became a multi-instrumentalist at a young age, playing drums one minute and strumming the guitar the next. He was writing songs by his late teens, inspired in part by the classic sounds — from Beatles records to Crosby, Stills, Nash & Young hits to the Cure — that had filled the Byrd home during his younger years.
While living in New York City during his early 20s, Byrd remained in touch with his former college classmate, Pete Yorn. When Yorn's producer expressed interest in Byrd's own music, the young songwriter began to see some doors open, leading to his first album. Thus began a series of cross-country moves, with each one taking Byrd from one coast to the next in search of new inspiration. Along the way, he's released a string of acclaimed albums and one-off singles, starting with his 2005 debut The Ever Changing Picture — an album that lives on in syndication, thanks to several tracks finding their way onto a handful of television shows — and has continued with releases like his acclaimed 2018 cover of the Cure's "Lovesong."
From the start, Byrd's music found himself planting one foot in the guitar-driven world of indie rock, with the other pointing toward a more rootsy, country-inspired direction. His voice suited both styles, and his hook-heavy songwriting drew a line between them. Inspired by modern trailblazers like Nada Surf, Wilco, Kurt Vile, and Ryan Adams, he blazed his own path, unafraid to chase the muse into unexplored territory.
A songwriting lifer, Brad Byrd has charted his own course since the turn of the millennium. When his record label went kaput after The Ever Changing Picture's release, he started his own (Elusive Tiger), ever-focused on continuing his output. When the garage in his California home became overrun with paintings and music equipment, he transformed it into a public art gallery and performance space. Now, with Phases, he examines the human condition from various perspectives, delivering an amplified rock song one minute and a stripped-down folk ballad the next. This is the next chapter in his story; the next step on his remarkable journey, wherever it may lead.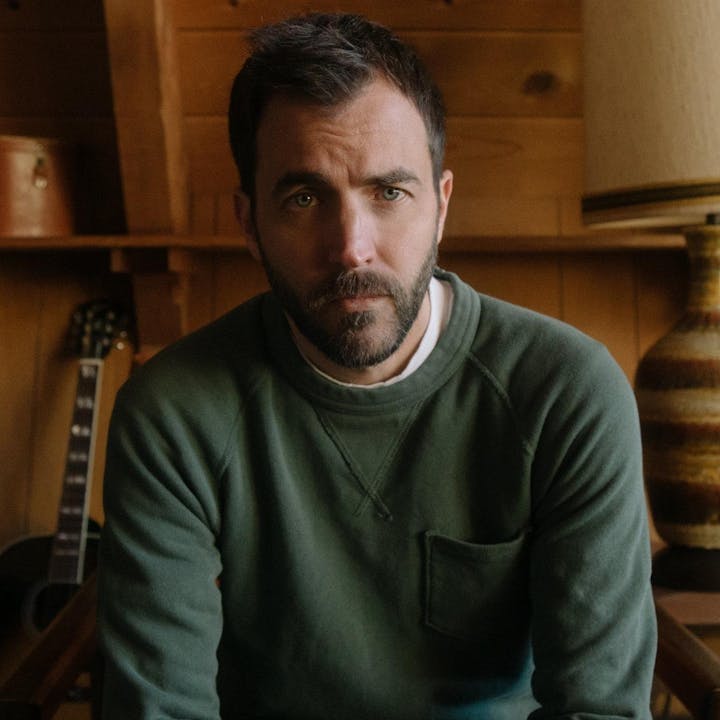 Greg Felden
Made of Strings, Greg's first full-length record, out now, is a dynamic, impassioned collection of tunes that resonate with feeling and reflect the full range of his influences, including the folk and country music he was raised on and the indie songwriters of the Pacific Northwest. It was produced by Al Sgro and Will Golden, known for their work with Eric Hutchinson, Joe Purdy, and Brian Wright, at The Chalet Studio in Los Angeles.
Felden grew up in Eugene, Oregon, and spent several years on the East coast. Now based in L.A., he is a staple of the Americana scene, where his finely-crafted songs and captivating delivery have been generating significant buzz, whether he's putting on an intimate solo show or turning it up with his stellar band.
"This is some of the best, most impacting music that I've heard in a very long time. The songs are very powerful… I see a lot of really good things for him in the future. Greg Felden. Remember that name."– Nico Martini, American Highway
"Felden's songwriting is firmly rooted in the tradition of the great folk poets, delivered simply and truthfully while reflecting back our own pathos through his music."- Kat Griffin, Americana Matinee
860 San Pablo Av
Albany, Ca. 94706
21+