Big issues for care homes
Description
FULLY BOOKED
We cordially invite you to a first event to explore issues that care homes face. Anyone with an interest in care homes is welcome. The event is an opportunity to discuss what is important to you AND plan how to take forward any challenges and opportunities together. Care home residents are welcome but please accompany if needed (there will be a break out space for group work if needed which will be quieter than the busy main room workshops).
About the event:
At a recent falls conference at the University, delegates pointed out that the voices of care homes were less heard, that much research was on and not with care homes, and that people living and working in the care home sector wanted an event for them.
Our response is that eight weeks later we have secured funding and are holding this FREE event to provide opportunity for discussion about
What is important to the care home sector?

What are the concerns, aspirations and good practices care homes want to share?

How do views differ amongst staff, commissioners, families, residents and inspectors of care homes?

Is there a research, education, partnership or industry solution to address those challenges and opportunities?
This event will kick off with a few short presentations and keynote speakers before working in groups to debate the issues of importance to participants. Most discussion topics will be decided by participants in a 'World café' style event. You can choose which discussions you join and can suggest your own discussion group topics. You can stick to a table or be a butterfly at other tables.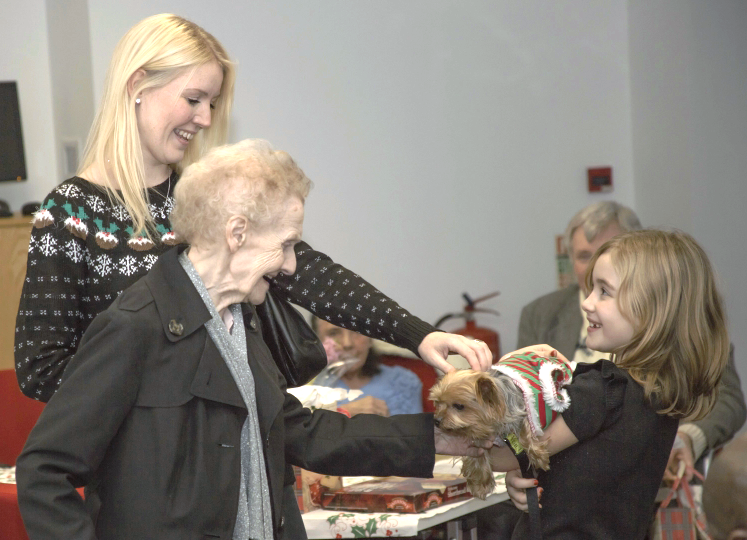 Speakers include:
Keynote: Tracy Paine, Operations Director, Belong, What keeps care homes leaders awake at night?
Keynote: Dr Kirsten Jack with Prof Josie Tetley & Prof Alison Chambers, Manchester Metropolitan University, Teaching care homes – challenges and innovations – co-production and partnership making a difference
Dr Natalie Yates-Bolton, University of Salford (UoS), Meaning and purpose in care home life
Dr Kris Hollands & Prof Malcolm Granat, UoS, How health sciences research can help care home residents
Dr Anna Hardman with Dr Anya Ahmed & Prof Paula Ormandy, UoS, Measuring the impact of the Belong model on the efficiency and effectiveness of service delivery, residents' quality of life and the wider community.
Dr Tracey Williamson, UoS, How evaluation can benefit care homes: creating dementia friendly environments.
Additional Information and Useful Links
Travel: Some transport assistance may be possible – if it's a challenge to get here without it, then please enquire. For help with travelling to the University of Salford, please visit: Travelling to the University of Salford
Parking: For information relating to parking at the University of Salford, please visit: Visitors' Car Parking
University of Salford Campus Map: Interactive Campus Map
Special Dietary Needs and Additional Assistance: If you have any special dietary needs or require any kind of assistance to make this event accessible to you, then please contact us.