Big Impact Experience: Grow Your Business With Public Speaking
Learn How To Use Public Speaking To Attract High Paying Clients, Disrupt Your Industry And Make A Bigger Difference.... FAST!
When and where
Date and time
November 21, 2019 · 8am - November 23, 2019 · 6pm CST
Location
Omni Austin Hotel at Southpark 4140 Governors Row Austin, TX 78744
About this event
Stop Spinning Your Wheels, Get More Clarity & Attract Clients With Public Speaking
At Big Impact Experience You Will...
Get more speaking gigs and speak more often
Position yourself to instantly stand out as an expert
Make a bigger difference and impact more lives
Reduce your sales cycle and increase conversion
Attract high paying clients
You'll discover the power and simplicity of adding public speaking to your business. You'll learn how to get more speaking gigs, rock your talk and attract a flood of qualified leads to your business.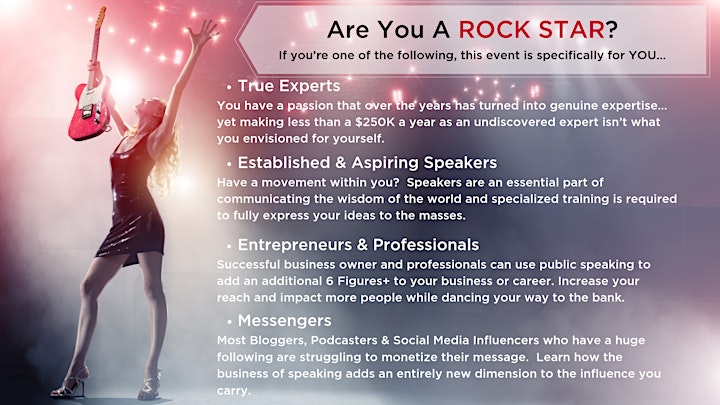 Like Never Before... Your Voice Matters
The truly brilliant among us are honoring the call. Experts, Speakers & Influencers from all over the world find their way to "Big Impact Experience where your power is unleashed through the platform of public speaking.
DAY #1: Clarity
Most experts are struggling "upstream" to succeed - because they don't know exactly what to focus on to create consistent profitability without overwhelm. Even among the most disciplined are struggling experts who use the very success formula that has served them in the past… but simply isn't moving the needle on getting paid what you're worth.
That's why we start off the event with an immediate deep dive into our "Speak Your Path To Cash" system, which has helped hundreds of our previous clients leap into multiple 6 figures very quickly!
On Day 1 we will cover:
The Speak Your Path to Cash System- A proven, repeatable process any expert can use to create consistent high paying clients
Secrets of the Speaking Industry- What top earners know that make them successful
Signature Talk Marketing- How to create a HOT signature talk
Phases of Business- Why you've been spinning your wheels and how to STOP
The Wheel of Overwhelm- How to get out of overwhelm and get the help you need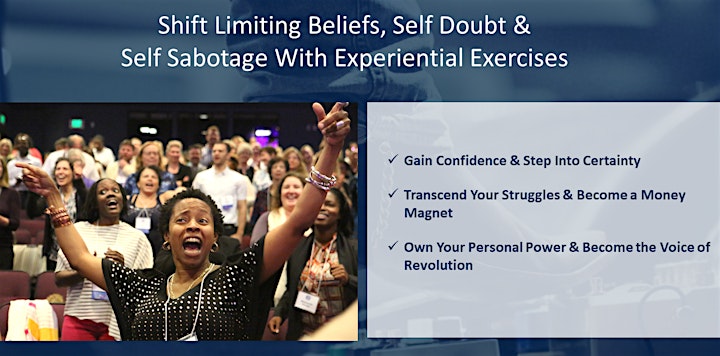 DAY #2: Power
After Experts get their business model and action steps clarified, the next thing that stops them from rapid success is their "inner game". This is where we address the inner patterns, the doubts, fears, and old ways of thinking that would limit your income and impact. 
Most business owners have a poor relationship with their own power. We deep dive inside so that you can pull out the Rock Star Expert that you truly are, and share yourself fully with the tribe who desperately wants what you have to offer!
On Day 2 we will cover:
Ego to Essence - How to bring spirituality into your business and step full into your calling
Polarize Your Brand – Taking a courageous stand & launching a bold movement
Launch Your Inner Rock Star- Shift your consciousness and abolish patterns that keep you locked in emotion
Going Pro- The inner game of walking the Mastery Path
Financial Foreplay – Learn how to effectively flirt with the most common sales objections & get more yes's.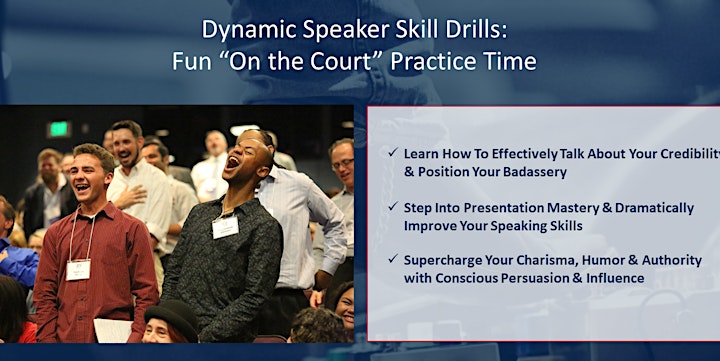 DAY #3: Leverage
Once you know the steps to expand your business and have your inner-game dialed in… you'll FEEL YOUR POWER – Now its time to "dance your way to the bank" with the power of leverage.
That's why on Day 3 we focus on getting you more exposure and visibility with a clear path to leverage your efforts with public speaking & events. You'll see a vision in front of you of how simple it can be to reach more people, attract a flood of clients and make a bigger difference.
On Day 3 we will cover:
The Power of Stages - From inspiration to transformation stages grant you the power of community building
How To Get More Speaking Gigs- 5 simple proven methods
Rock Your Events – Build tribe, deepen your value and had 10's of 1000's of dollars to your business.
Special Surprise Closing Ceremony- Top secret, juicy, and fun!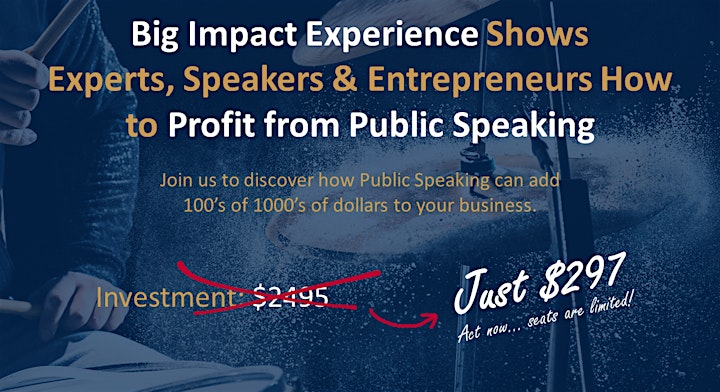 BONUS! LIVE VIRTUAL PRE-TRAINIGS!
Value: $495 each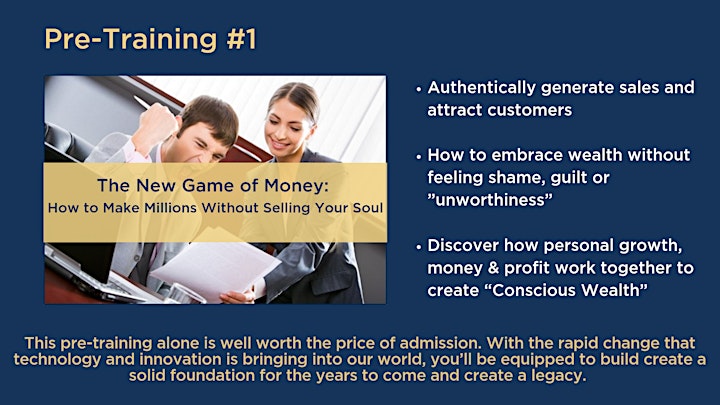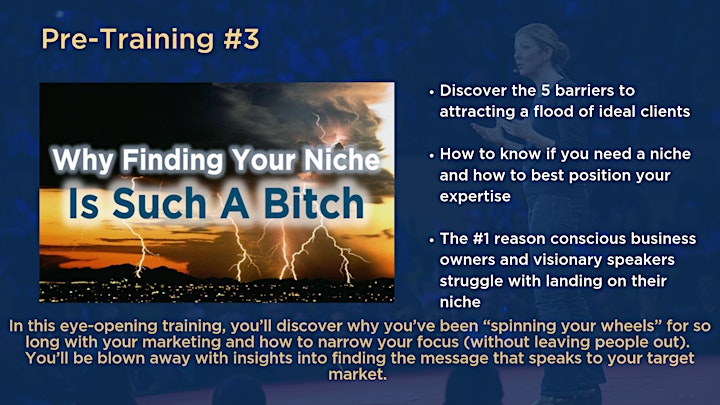 Join us for what is truly the best business event in the transformational industry and discover what it means to have a Big Impact Experience.
Your. Stage. Is. Waiting.
Go for it.
About the organizer
Big Impact, Inc is a professional business mentorship company, emphasizing the power of communication and public speaking. Through educational courses, transformational live events, private mastermind experiences and one on one consulting, we help speakers, experts, and influencers maximize their stage presence and monetize their message. We strive to "rock the world" and usher in a new era of social, economic and political leadership by awakening the power of voice in experts all over the planet