Big Ideas Challenge Kick-off and Celebration
Description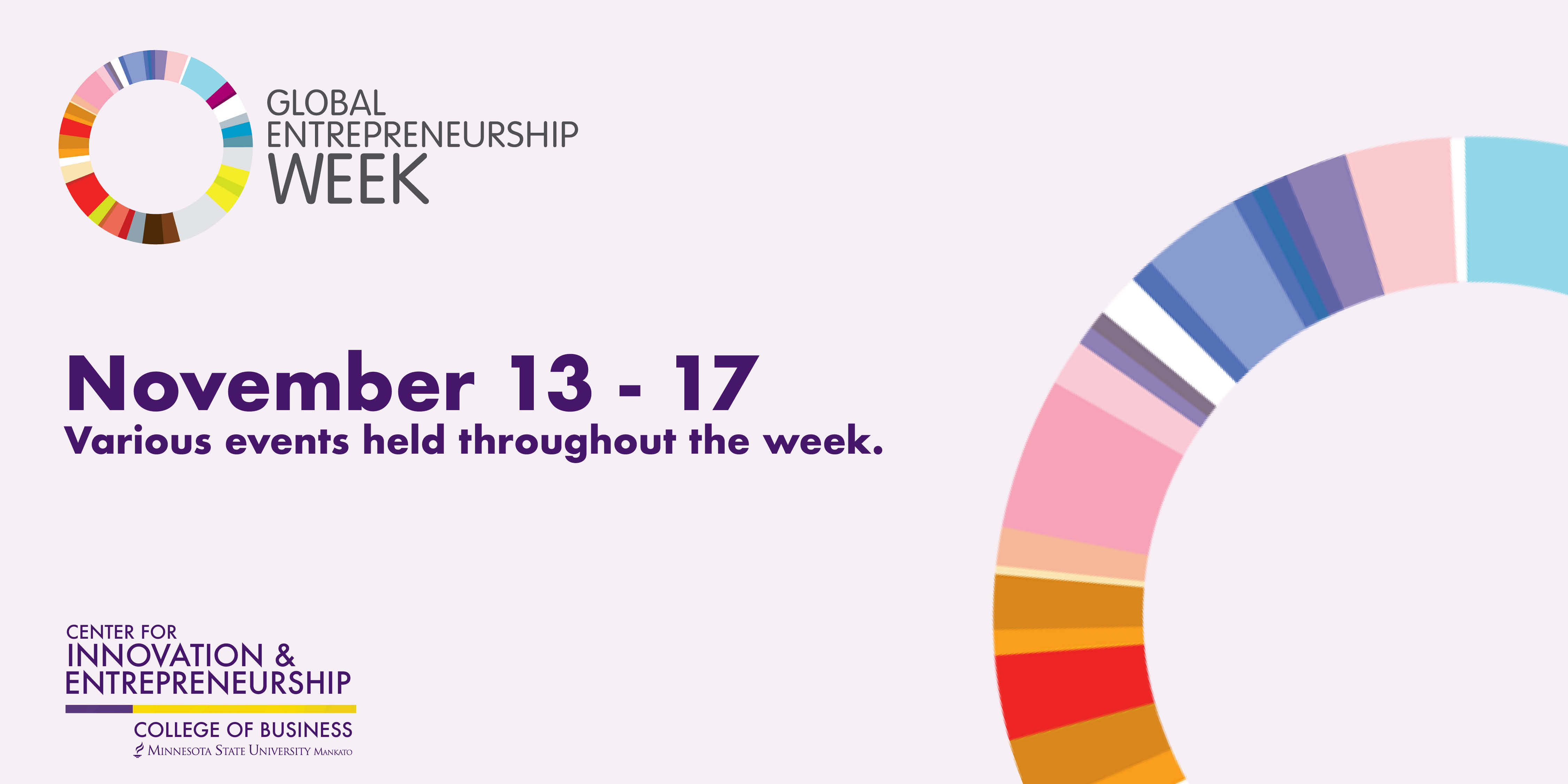 FREE ADMISSION - OPEN TO THE PUBLIC
The Minnesota State University, Mankato's College of Business is proud to host The Big Ideas Challenge Kick-off and Celebration at the Center for Innovation and Entrepreneurship!
During the evening those in attendance are invited to enjoy speeches from past Big Ideas Challenge participants, networking and even a mashed potato bar! Applications for the 2018 Big Ideas Challenge will open following the event.
The Big Ideas Challenge is a new venture competition that provides a platform to support, celebrate and promote the newest aand most innovative ideas of our students.
The Big Ideas Challenge Kick-off and Celebration is a part of Global Entrepreneurship Week. Global Entrepreneurship Week is the world's largest celebration of the innovators and job creators who launch startups that bring ideas to life, drive economic growth and expand human welfare. During one week each November, GEW inspires people in more than 170 countries through local, national and global activities designed to help them explore their potential as self-starters and innovators. Thousands of activities, from large-scale competitions and events to intimate networking gatherings, connect participants to potential collaborators, mentors and even investors—introducing them to new possibilities and exciting opportunities. Global Entrepreneurship Week began in 2008 and is an annual campaign led by the Global Entrepreneurship Network.
The Center for Innovation and Entrepreneurship will be providing transportation from campus to the Center. Pickup will be at the turn-around between the Library and the Union near the "Lips" sculpture. The van will make 2 or 3 trips down and back between 5:30 and 6:30 and will bring people back to that same spot between 9 and 9:30pm after the events are over.
Reservations are not required, but are requested.