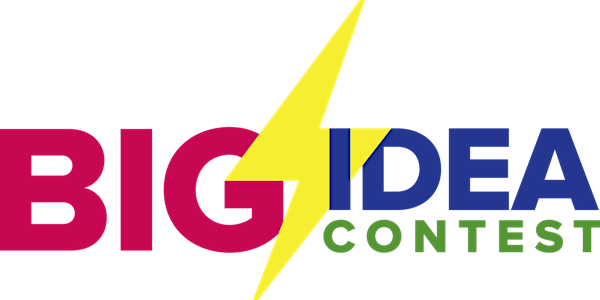 BIG IDEA Contest Pitch Presentation & Award Event
PLEASE JOIN US FOR THE BIG IDEA CONTEST PITCH COMPETITION FINALE
About this event
Over the summer, hundreds of aspiring entrepreneurs, located in 32 counties across central and northern Pennsylvania, applied to Ben Franklin Technology Partners' $50,000 BIG IDEA Contest. On October 14, 2021 in a virtual competition finale, the eight selected finalists will pitch their early stage, tech-based businesses to an astute team of judges:
Aaron Cargas, VP of Marketing and Product Development ,Cargas Systems
Gene Connell, Member of Board of Directors, Erie Insurance Group
Jennifer Gilburg, VP of Business Development for Perceptive Automata (formerly Sr. Dir of Strategy for Sensor Solutions, TE Connectivity)
Eileen Graham, President, EG Associates LLC Senior Living Placement
Mary Beth Green, Chief Innovation Officer, Sheetz
Our BIG IDEA pitch events are attended by not only the friends and family of the presenters, but also community partners, local dignitaries, economic development professionals, other startups, and even potential investors. Join the BIG IDEA Contest Online Event on October 14th, beginning at 2:00PM via Zoom, to support these impressive founders:
American Daedalus (Derek Smith, Jamie Hansen), located in Dauphin County, developed a system that remotely detects atmospheric turbulence.
BoB Profit Partners LLC (Craig Moyer, Raj Trivedi), located in York County, developed loss prevention technology that uses a sensor to detect when items are left behind in the shopping cart.
Consulting House USA LLC (Troy Bingham), located in Erie County, developed relocatable kiosks that will sell the LUMI "Better For You" food and beverage brand.
Faubion Inc (Andrew Wolgemuth, Brian Elliott), located in Lancaster County, created 3D printing technology and newly developed wax resins to produce replicas of unique ring designs.
IL Fuels LLC (Paul Painter, Aron Lupinsky), located in Centre County, developed technology to recycle water from mining operations.
Muse Engine (Ben Legum, Dr. Jody Strausser, Jennifer Vondran), located in Clarion County, creates temporary molds to achieve highly customizable, small batch production runs.
Neonatal Loving Kare, Inc (Nicole Sawyers, Nicole Drayer, Dan McCluskey), located in Clearfield County, patented a NICU positioning device for premature infants.
Swift Aeroseed LLC (Molly Cheatum, Jay Shettel, Bill Chain), located in Cumberland County, is an agricultural drone service company capable of carrying twice the amount of payload/seed.
Register to attend the event, and the Zoom link will be provided in the "Access the Event" button located on the right-hand side of the announcement/invite.
In addition to the $50,000, on pitch day, audience members who will be attending via Zoom, will have the opportunity to vote for their favorite presentation in the $2,500 People's Choice Award sponsored by CARGAS.
---------------------------------------------------------------------------
EVENT SCHEDULE
Welcome: 2:00 – 2:10PM
Pitch Presentations: 2:10 – 4:30PM
Panelist Q&A & Judges' Deliberation: 4:30 – 5:00PM
Award Presentations: 5:00 – 5:15PM
----------------------------------------------------------------------------
Thank You to All of Our Sponsors