Description
Join us Friday night, April 19th for live music and great BBQ from 9:00pm to 11:59pm at Smoking Pig BBQ, 3340 Mowry Avenue, Fremont CA 94538 for a performance by George Bisharat "Big Harp George"!
Start your weekend off right with a fun night at Smoking Pig BBQ!
* Seating is on a First Come, First Served basis - a RSVP does not guarantee seating *
~ ABOUT GEORGE BISHARAT "BIG HARP GEORGE" ~
Big Harp George/George Bisharat is a San Francisco Bay Area blues singer, songwriter, and harmonica player who features the chromatic harmonica. George was a criminal defense attorney, award-winning professor of law at UC Hastings College of the Law, and expert commentator on law and politics in the Middle East before turning to music full time.

George counts George "Harmonica" Smith, William Clarke, and Paul deLay as major influences on his chromatic playing. The chromatic (compared to the ten-hole diatonic more common to blues) has a distinctive voice, and lends Big Harp George's sound a jazzy, contemporary, and sophisticated feel. He was selected as one of fifteen "rising stars" by Living Blues Magazine in the August 2014 harmonica issue.

Of his newly released third album, called "clearly one of the strongest blues releases this year" by a reviewer, Big Harp George comments: "Uptown Cool reflects, on the one hand, my growing addiction to playing with horns, which grace every track, and, on the other hand, my determination to say something about contemporary life using the blues idiom. While this is my music in every sense, it is equally the product of collaboration. Each song here bears the mark of the great musicians who contributed their creativity unstintingly to this project. The sessions were long and arduous: guitarists and bassists played until their fingers were numb; horn players till their lips ached; and more than one of us nodded off in the lulls between takes (and one of us during one!). But what kept us going through the fatigue was a growing excitement that, as the songs took shape, together we were achieving something special. Athletes are fond of saying 'we left it all on the field.' We left it all in the studio."

Get Uptown Cool in hard or digital copy at CD Baby, iTunes, and Amazon. You can also stream it on Spotify.
Come for dinner and the show. Veggie, vegan options available.
First come first served
* Seating is on a First Come, First Served basis - a RSVP does not guarantee seating *
George Bisharat "Big Harp George" at Smoking Pig BBQ
3340 Mowry Avenue, Fremont CA 94538
Friday, April 19th 2019
9:00 pm - 11:59 pm
To view a list of Future Events, click here http://smokingpigbbq.net/music-special-events/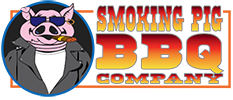 Smoking Pig BBQ Company serves the San Francisco Bay Area with BBQ and Blues. You can find Smoking Pig BBQ at two locations in San Jose, 4th Street and Avaya Stadium, and one in Fremont located at 3340 Mowry Ave. Smoking Pig BBQ Company Fremont location hosts over 600 blues shows and has live music every Friday and Staurday.
Our long smoked meats, hand-crafted sides and mixed signature cocktails, sets us apart from any other BBQ restaurants in the San Francisco Bay Area. From a backyard hobby to the three full service restaurants, Smoking Pig BBQ Company has enjoyed a fun and fabulous journey thanks to you, our customers. We also do catering to bring Smoking Pig BBQ to any of your special events.
CONTACT US
Smoking Pig BBQ Company
3340 Mowry Ave, Fremont CA 94538
* Seating is on a First Come, First Served basis - a RSVP does not guarantee seating *
Share this event: https://smoking-pig-bbq-george-bisharat-fremont.eventbrite.com