About this Event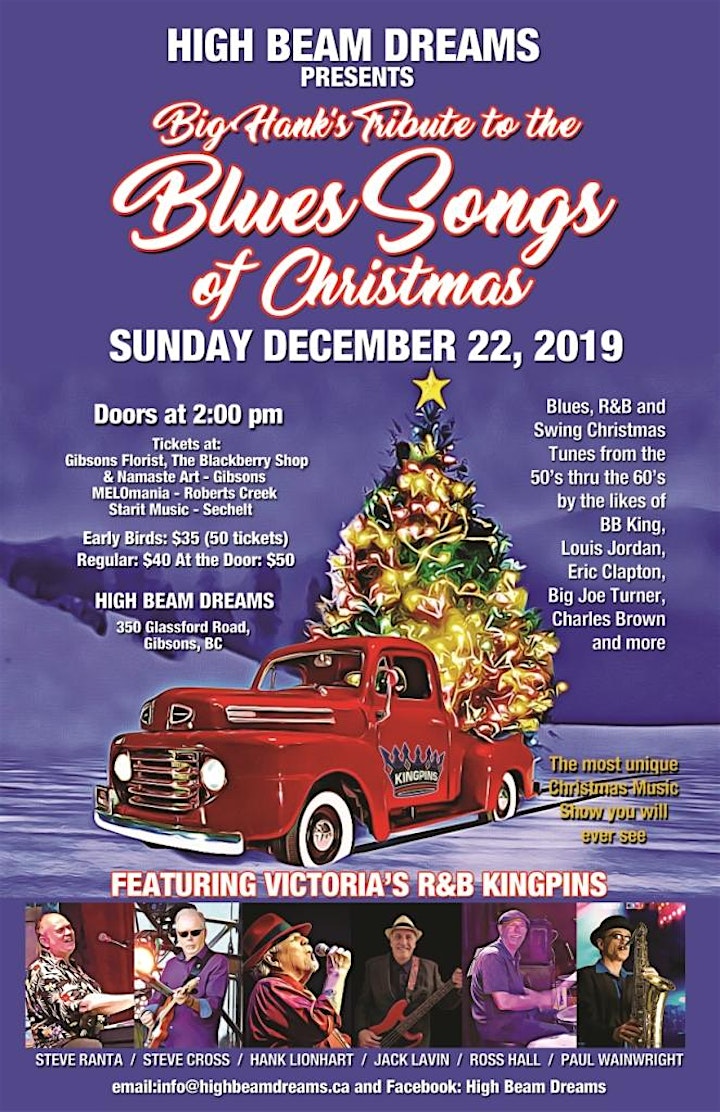 With talented musicians Jack Lavin, Steve Ranta, Steve Cross, Ross Hall, Paul Wainwright and Hank Lionhart.
Blues, R&B and Swing Christmas tunes from the 50's thru the 60's by likes of BB King, Louis Jordon, Eric Clapton, Big Joe Tuner, Charles Brown.
https://www.youtube.com/watch?v=JRRQc7-L2yI
https://www.youtube.com/watch?v=evHu6Vi0TM0
Day & Date: Sunday, December 22, 2019
Doors at 2:00 p.m., Show at: 2:30 p.m.
Tickets Available online at Eventbrite, in store - Gibsons : Gibsons Florist, The Blackberry Shop & Namaste Art, Roberts Creek: MELOmania & Sechelt: Strait Music.