Description
So often we see news headlines that a startup raised a round from a VC but we rarely know how the deal came together. In fact, every VC deal is the result of weeks or months of prospecting, courting, negotiating and due diligence. "Big Funding Deal" will feature fireside chats with prominent VCs about the startups they recently invested in. The discussion will go deep into the backstory of VC deals, explaining why the VC chose the startup, why the founder chose the VC and how terms were determined. The goal is to demystify the fundraising process for founders and investors.
"Big Funding Deal" series will reveal:
· The specific metrics that VC's are looking for
· How VC's value startups
· Proven methods of negotiating with VC's
· How to get the attention of tier 1 VC's
· How VC's develop and execute on their investment thesis
· Raising from Angels vs. institutional VC's
· Specific tactics that successful founders use to raise capital
· Deal terms that founders should be familiar with
· How do you know if the investor is right for your startup?
· When to fundraise, when to build product and when to grow
BFD Episode I will cover:
Jenny Lee
1. How to filter the AI hype when investing in startups?
2. How could startups prove that they're truly an AI startup with defensible technology/data?
Metrics of the A
3. What qualitative and quantitative metrics are investors looking for when investing in early rounds?
4. Besides the metrics, are investors looking for stories, missions, trends, etc.?
You will be able to ask our VCs in-depth questions during Q&A sessions.
Agenda:
6:30-7:00 PM Registration and Networking
7:00-7:10 PM Introductions - Ryan Baird (GWC Innovator Fund)
7:10-8:00 PM VC Panel - Metrics of the A
Panelists: Cyril Ebersweiler (SOSV, HAX), Raymond Liao (Samsung NEXT Ventures), Stephen Forte (Fresco Capital)
Moderator: Barrett Parkman (GWC Innovator Fund)
8:00-8:10 PM Q&A
8:10-8:40 PM Fireside Chat: Filtering the Hype of AI
Speaker: Jenny Lee from GGV Capital. Moderator: Barrett Parkman
8:40-8:50 PM Q&A
8:50-9:00 PM Conclusion
The event will serve all guests pizza & drinks.
Speak Bio: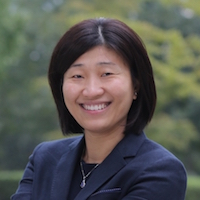 Jenny Lee
Managing Partner, GGV Capital
Jenny Lee joined GGV Capital in 2005 as a managing partner and was instrumental in setting up the GGV presence in China. Since 2011, Jenny has been recognized by the Forbes Global 100 VC Midas List of top venture capitalists, ranking as the #1 woman and #10 overall in 2015. In 2016, she was named to the Vanity Fair New Establishment list, Fast Company Most Creative People in Business list and was recognized by The New York Times and CB Insights among the top 100 venture capital investors worldwide, ranking #17 and one of the only two selected from Mainland China.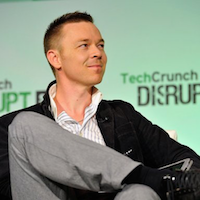 Cyril Ebersweiler
General Partner, SOSV – Managing Director, HAX
Cyril is a lead investment partner for SOSV in Asia where he works to innovate and support the emerging startup ecosystem.
Cyril founded Chinaccelerator, the first mentorship-driven seed funding program in Asia, which has gone on to graduate over 40 startups. He also founded HAX, based in Shenzhen, which focuses on the hardware technology space.
A TechStars and 500startups mentor, Cyril is a founding member of the Global Accelerator Network. He also serves as a board member and advisor to Leap Motion and Formlabs.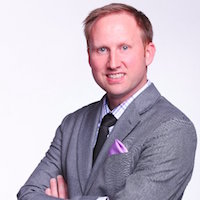 Barrett Parkman
Partner, GWC Innovator Fund
Barrett Parkman is the founder of G-Startup Worldwide, co-founding partner of GWC Innovator Fund and co-founder of GWC. G-Startup Worldwide is a global startup program focused on helping high potential, pre-A startups from around the world raise capital from top investors. G-Startup alumni have raised $11.6 billion in capital. Notable alumni include Didi Chuxing ($35B Valuation), App Annie (Raised $157M from Sequoia, IDG, IVP), and Wandoujia (acquired by Alibaba). Other alumni have been acquired by Google, Amazon, Apple and Pinterest. Each year, thousands of startups apply for G-Startup programs in Tel Aviv, Beijing, Bangalore, Silicon Valley, Jakarta, Mexico City, Sao Paulo and Hong Kong. The most promising of those startups are funded by the GWC Innovator Fund.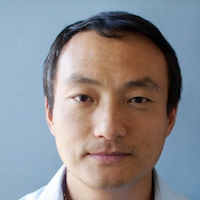 Raymond Liao
Managing Director, Samsung NEXT Ventures
Dr. Raymond Liao is a Managing Director at Samsung NEXT Ventures, with a special focus on Security, Big Data, Cloud, and AI. Previously Raymond was the founding CTO of Siemens Industrial Communications business in Germany. He started as an innovator at Siemens Berkeley to commercializing his PhD into a startup but failed post dot-com bubble, then as a spin-in and grew into the market-leading industrial WLAN business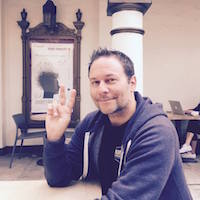 Stephen Forte
Managing Director, Fresco Capital
Stephen Forte a managing partner at Fresco Capital, an early stage Venture Fund, and is involved in all aspects of investment and operations. Prior he was the Chief Strategy Officer of Telerik, a leading vendor of developer and team productivity tools acquired by Progress Software (NASDAQ: PRGS) in 2014. Stephen was the founder of Mach5, a Silicon Valley based startup accelerator and co-founder of AcceleratorHK, Hong Kong's first startup accelerator. Involved in several startups, he was the co-founder of Triton Works , which was acquired by UBM (London: UBM.L) in 2010 and was the Chief Technology Officer and co-founder of Corzen, Inc., which was acquired by Wanted Technologies (TXV: WAN) in 2007. Prior to Corzen, Stephen served as the CTO of Zagat Survey in New York City (acquired by Google in 2011).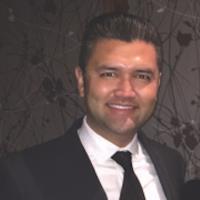 Ryan Baird
Global Startup Manager, G-Startup Worldwide/GWC Innovator Fund
Ryan Baird is a serial entrepreneur, advisor, investor, speaker, and connector. Ryan is currently an investor at the GWC Innovator Fund and Startup Manager for the Global Mobile Internet Conference (GMIC) pitch competitions, G-Startup Worldwide. He also sits on the board of a number of tech companies and non-profits. Ryan's past professional experience includes finance, hedge fund management, proprietary trading, arbitraging volatility, corporate development, angel investing, fashion tech and e-sports/mobile gaming.
---
Organizer: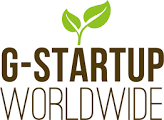 Co-organizer: