Big Data for the Public Good | Seminar 3: The Corporation with Ward Cunningham

Tuesday, April 3, 2012 from 5:30 PM to 7:30 PM (PDT)
Event Details
A project of Code for America and Greenplum, a division of EMC
We are generating more data than ever before. 
Thanks to the data scientists who sift through and organize this explosion of information, and data visualization teams that reveal insights through pioneering forms of visual communication, this abundance of big data can be harnessed to serve the public interest in innovative ways.
With projects that include improving route planning through transit data, fighting disease using electronic health records, enhancing decision-making through statistics of all shapes and sizes, and data journalism that helps make sense of our world around us, the practitioners and tools of data science are transforming our world and creating new opportunities to serve the public good.
Big Data for the Public Good is a four-part seminar series hosted by Code for America in San Francisco and sponsored by Greenplum, a division of EMC. We invite you to join other thought leaders, CEO's, data scientists, developers, designers, data journalists, and change agents in an exploration into how the big data explosion can be harnessed to address the great opportunities and pressing challenges of our time.
Seminar 3: The Corporation

April 3rd:
Ward Cunningham serves as Nike's open-data for sustainability fellow
. He'll report on his
work with Nike's data managers to landscape current data and steward the creation of prototypes that demonstrate how opening Nike's sustainability data can be a force to drive change.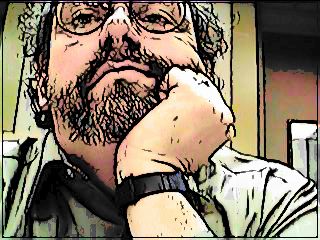 Ward Cunningham serves as Nike's open-data for sustainability fellow. He has been CTO at CitizenGlobal, a growth company enabling the co-creation of media. Ward co-founded the consultancy, Cunningham & Cunningham, Inc. He has served as CTO of AboutUs, a Director of the Eclipse Foundation, an Architect in Microsoft's Patterns & Practices Group, the Director of R&D at Wyatt Software and as Principle Engineer in the Tektronix Computer Research Laboratory.

Save the Date: Data for the Public Good Seminar Series 
January 23rd: Mike Migurski, Stamen Design, and Tom Carden, Bloom.
March 19th: Jake Porway, Data Without Borders and the New York Times
April 3rd : Ward Cunningham, Nike
May 16th: Jeremy Howard, Kaggle
About Code For America
Code for America enlists the talent of the web industry into public service to use their skills to solve core problems facing our communities. Working with city managers, we help to identify projects that can benefit from web-based solutions. Code For America is all about helping American cities use web technology to do a better job of providing services to citizens
About Greenplum
Greenplum, a division of EMC, is driving the future of Big Data analytics with products that harness the skills of data science teams to help global organizations realize the full promise of business agility and become data-driven, predictive enterprises. Greenplum celebrates the data scientists and visualization teams exploring how Big Data can create value for the public good.
Have questions about Big Data for the Public Good | Seminar 3: The Corporation with Ward Cunningham?
Contact Code for America
When & Where

Code for America
155 9th Street
San Francisco, CA 94103


Tuesday, April 3, 2012 from 5:30 PM to 7:30 PM (PDT)
Add to my calendar
Organizer
Code for America
Code for America believes government can work for the people, by the people in the 21st century. We help government deliver services to the public better using the tools and practices of the digital age. 
Big Data for the Public Good | Seminar 3: The Corporation with Ward Cunningham