Description
THE BIGGEST BABY SHOWER EVER™
Thursday, April 6th, 6:00pm-9:30pm
(Ultimate Pass entry 5:30pm)
Welcome to the original and largest event for expectant and new parents. Choose the ticket option that's right for you by clicking the green ticket button above.
---
Like no baby shower you've ever seen!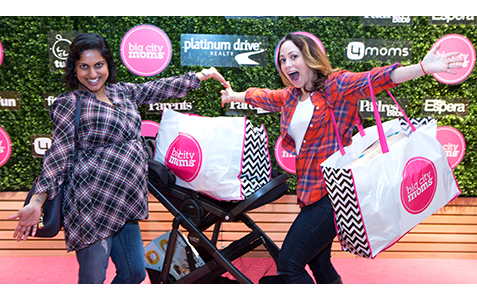 Come try out the latest and greatest baby gear and accessories from top companies like Tula, Ergo, Bugaboo, 4Moms, and Stokke. Learn from top parenting experts in the country on everything from breastfeeding to infant safety. And don't miss out on the Biggest Gift Bag Ever!
Explore the latest baby gear, products and services
Talk with top parenting experts
Play games and win prizes
Get pampered and enjoy yummy treats
Take home the latest products on the market



---
Over 100 top companies.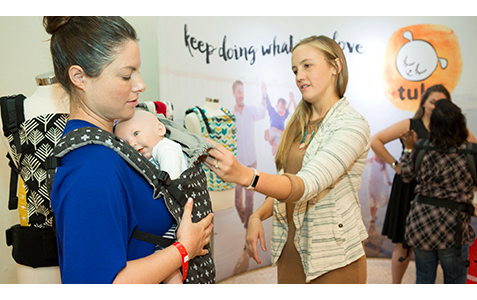 Try out the best baby products on the market—all in one place! Check out the latest baby gear, accessories, furniture, clothing, skincare, parenting services, retailers, and more. View a full list of exhibitors [here].
---
Learn from top parenting experts.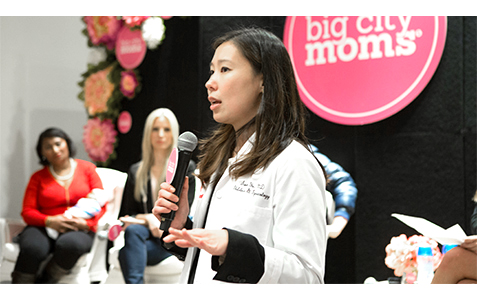 Hear from experts on important topics ranging from sleep safety to healthy eating to navigating San Francisco as a new parent. Special gifts and prizes will be given to all seminar attendees.
---
Oh baby, the gift bags!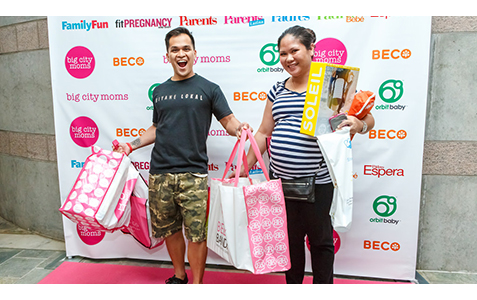 Win prizes like strollers, high chairs, diaper bags, car seats, bedding, bibs, clothing, decor and much more. Plus, everyone goes home with products and amazing gift bags.




---
Frequently Asked Questions
Visit our Frequently Asked Questions page for answers to all of your important questions!
What is the difference between a Basic, Super, and Ultimate pass?
The differences between each ticket are clearly noted in the ticket descriptions on the registration form. Please read the details carefully to make sure you purchase the right ticket for you!
My Husband would like to join in on the fun - Will he feel out of place?
Husbands are absolutely welcome to join in on the fun! Please take advantage of our special couples ticket pricing. It's also helpful to have an extra set of hands to help carry all the gifts you will get!
I would like to bring a friend with me - Do they need to purchase a ticket as well?
Yes - every attendee must purchase a ticket. You can take advantage of our special "couples ticket pricing" or purchase 2 tickets and get twice the SWAG.
What is in the gift bag?
Full size products as well as samples, magazines, food treats, and some coupons.
Can I return or exchange products in the gift bag?
No. All products and coupons in the gift bag were generously provided by our sponsors and cannot be returned or exchanged.
What is the Bingo card?
Super and Ultimate ticket holders will receive a Bingo card which can be played amongst selected vendors. Bingo card holders will receive a chance to win an additional gift prize at the end of the night for their efforts! All prizes are final and cannot be returned or exchanged. *Not all bingo card holders receive a prize - it is "pot luck".
Is this event for children?
This event is for new and expectant parents only. You may bring a baby in a carrier. Unfortunately the venue cannot accommodate strollers.
Are there contests that take place during the event?
YES! Many companies will hold individual contests at their tables. Please note: these contests are not managed by Big City Moms - therefore anything won or any prizes uncollected from the contest should be worked out directly with the company. Big City Moms will not be held responsible for defective or uncollected winnings.
Cancellation Policy
The deadline to receive a refund for an individual ticket is 1 week before the day of the event. Refund requests after midnight March 30th will be denied. Tickets purchased after midnight March 30th are non-refundable. The deadline to receive a refund for all Ultimate tickets is 15 days before the day of the event. Refund requests after midnight March 22nd will be denied.
Gift Bag Policy
Please note there is a limit of one gift bag per ticket. Gift bags are required to be picked up at the event during event hours. Gift bags or any other prizes or giveaways won cannot be mailed or picked up at a different location on another date.