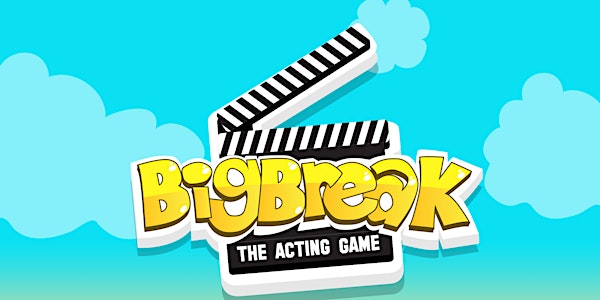 Big Break! The Acting Game Official Launch
When and where
Location
The Sandbox Ryerson University Student Learning Centre 341 Yonge St, 3rd floor - Suite 312 Toronto, ON M5B 1S1 Canada
Description
Big Break: The Acting Game Official Launch Event
Join us in person, or tune into Facebook Live on Friday April 21st at 1 pm as we celebrate the launch of our new iPad game in the Apple App Store!
Location: The Sandbox
Ryerson University Student Learning Centre (SLC)
341 Yonge St, 3rd floor - Suite 312
Toronto, ON M5B 1S1

Dr. Frank Russo and Dr. Lucy McGarry will discuss the research behind the game, followed by a live demo. Bring your iPad if you have one, or try out the game on one of ours! Refreshments will be provided. RSVP if you'd like to attend!
Facebook Live: If you'd like to see the launch from home, tune into www.facebook.com/@bigbreakgame on April 21st at 1 pm for our official launch event.
Press page located here: http://emoteplay.com/press/
Big Break: The Acting Game Description
Big Break Bobby needs actors for his movie production studios. That's where you come in! Act out lines along with game characters, guess emotions of the characters, and even see yourself in a movie! Earn points based on your acting and observation skills!
This game operates as a safe and fun way for kids to practice their social communication skills through modules that require listening, watching, acting, and singing. A great resource for coaching nonverbal aspects of expression and emotion understanding.
Based on research conducted in the SMART lab at Ryerson University (smartlaboratory.org), this game utilizes research-supported methods of emotional mimicry along with sophisticated expression analysis algorithms to guide kids in their development of social communication skills. All young people can benefit from the game but it is expected to be especially useful for people with autism spectrum disorder, sensory processing disorders, communication disorders, and attention deficit disorder subtypes. Check out our game website to learn more (www.bigbreakgame.com).
As a team of researchers, educators, designers, and parents, we understand the importance of social communication, and we are deeply interested in making tools to support the development of social communication skills. We are always interested in learning more about social communication challenges and receiving app-specific feedback. Please send comments via email to info@bigbreakgame.com.
Brought to you by Emote Play Apps Incorporated (www.emoteplay.com)
Chief Executive Officers: Lucy McGarry, Ph.D. & Frank Russo, Ph.D.
Creative Director: Dan Sampson
Graphics, animations & character design by Dan Sampson
iOS development by Alex Andrews and Gabriel Jensen
Theme song and sound effects by Andrew Lauzon
Production team: Stevie Baker, Tyler Grace, Adam Buckley
Thanks to our funding sources, including the Fed Dev Social Venture Fellowship