Sales Have Ended
Ticket sales have ended
Thank you for your support of our scholarship! Roll Tide!
Buy a square, or better yet...five! Half of all proceeds go to our scholarship and are matched by the National Alumni Association in July.
About this event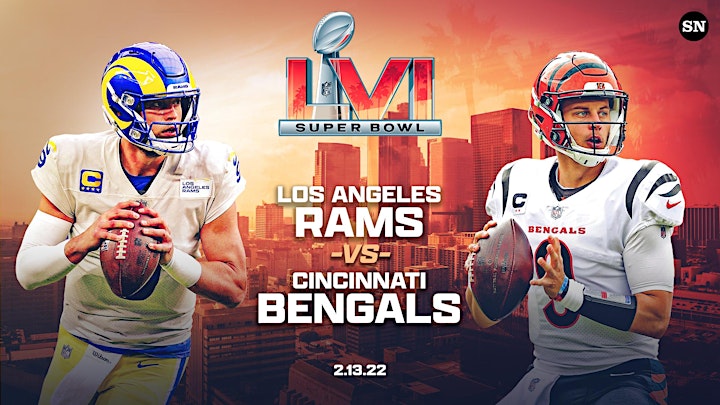 Greetings Cincinnati Bengal Fans!
You are invited to play our Big Board Scholarship Game as the Bengals travel to Los Angeles to play the Los Angeles Rams in Super Bowl LVI. Why wait until kickoff? Buy your Squares ahead of kickoff and relax while you watch the game. The actual Big Board game will be administered by Andi Mapes, our Events Coordinator, at a site TBA. She will post a copy of the Big Board at kickoff on our Watch Party Fans Facebook group (https://www.facebook.com/groups/watchpartyfans/) and will notify the winners after every quarter. You don't have to be in Cincinnati or Dayton to win. Anybody can play! We will let you know when we fill up the Board. If we don't fill up the Board and there is no winner after each quarter for a particular Square, the winnings will go to the scholarship fund.
When the game begins Andi will shuffle 10 playing cards. Ace (1) through 10 (Acts as 0). The cards will be dealt to each row, assigning a number value (0-9) to each row at random. The process is completed for each column. After the rows and columns are assigned random values, players at the watch party may buy remaining empty squares for $20 after the 1st quarter. You may buy 'rebuy' only between quarters. At the end of each quarter, the winning square is determined by the last digit of each teams total score.
EXAMPLE: At the end of the second quarter, the total score is Cincinnati (Always Columns) 17, Los Angeles (Always Rows) 3. The winner would be the 7th Column, 3rd Row. The owner of that square gets 25% of the pot allowed for that quarter. If all 100 squares are sold before the game, the total pot would be $125 (if everyone bought $5 squares). Keep in mind, most people take advantage of the 5 for $20 deal. Half of each square sold goes to the Scholarship Fund. The process is repeated each quarter, giving 25% of the available pot to the owner of the winning square. Any single square may win multiple quarters. Andi will notify online winners by email or phone.
THANK YOU for supporting our scholarships!
Make sure you join our Watch Party group on Facebook: https://www.facebook.com/groups/watchpartyfans/.
ROLL TIDE!