Big Block Tumble Workshop with Sam Hunter

Sunday, April 12, 2015 from 10:00 AM to 5:00 PM (PDT)
Event Details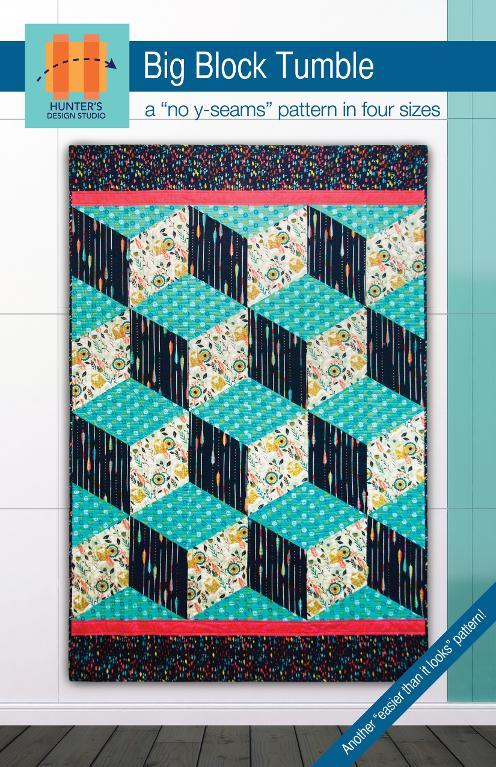 Big Block Tumble is a contemporary large scale interpretation of the traditional Tumbling Blocks quilt pattern. Made of just three fabrics (with a couple of extra optional choices for a border), Big Block Tumble is a fast and easy quilt top to put togther. There are NO set in seams or Y-seams - all the piecing is easy straight seams. This is great pattern for confident beginners, or those who have a mostly consistent (but not necessarily accurate!) quarter-inch seam.
FABRIC CHOICES:  Getting the fabric contrast right is the key to making the blocks pop into three dimensions on this quilt. You'll need three fabrics - a light, a medium, and a dark. For the blocks to look best, the medium should be on top of the cube, and works best in a fabric that has a modest amount of pattern texture, or reads mostly solid, so that it hides the seam through the top diamond. The light and dark choices can have a lot of pattern texture (the Dark slot looks great filled with a dramatic feature print). Using the camera in your smart phone, take a picture of your fabric choices and convert the photo to Black and White. You'll be able to see your fabrics in gray-scale, which will allow you to see if you have the classic light/ medum/dark that allows this quilt to shine.
BRING TO CLASS:
Big Block Tumble

 pattern

Fabrics for the quilt size you want to make (Lap: 1 1/4yd. light, 1 1/2 yd. medium, 1 1/4 yd. dark) 

Sewing machine in good working order + power cord and pedal  (If your sewing machine has a table extension, bring it - it makes sewing the strips more accurate

Spare 

sewing machine needles

 

Cutting mat at least 18'' x 24'' (we'll be making big cuts) and rotary cutter (do you need a 

new blade

?) 

Thread to match, or neutral thread + one wound bobbin of thread 

Scissors, pins, seam ripper, other sewing supplies, etc. (NOTE: Put your name on everything!) 

Your favorite beverage, lunch, and afternoon snacks or chocolate! 
HOMEWORK - Do this before you come to class!
Select or purchase your fabrics - pre-wash as needed. Note, if pre-washing, use a little Best Press or starch when you iron them, as having the crisper fabric will help you have less stretch on the bias edges.

Buy your Pattern and Triangle Ruler

Give the pattern a quick read

Gather your supplies the night before!
If you have questions about the pattern, go ahead and email Sam at sewsamsew@gmail.com. Questions about the class or signing up, please email socialmedia@fabricdepot.com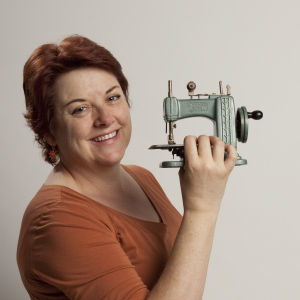 Sam Hunter sews and designs from her studio in Portland, Oregon and is the woman behind Hunter's Design Studios.
She has designed dozens of quilts, many with patterns currently available, and has taught quilting for more than 20 years. Her first book, Quilt Talk, is available now.  
You can find out more abouther patterns, design work and $ew Worth It campaign at huntersdesignstudio.com
Organizer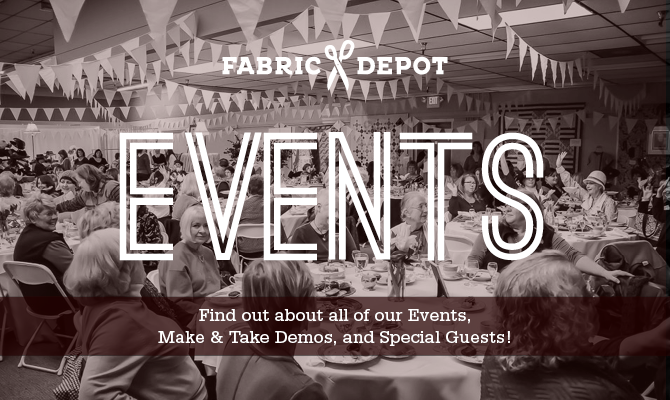 Find out about all of our Events, Make & Take Demos, and Special Guests here!