Big Bang w/ guest Arrowhead, APRILYN, and School of Rock House Band
Big Bang w/ guest Arrowhead, APRILYN, and School of Rock House Band
About this event
Big Bang w/ guest Arrowhead, APRILYN, and School of Rock House Band
DOORS 7PM
$10 Cover
Celebrating Lauren's Birthday; this is a show packed full of rock n' roll that you won't want to miss!!
Big Bang performs 80s hard-rock hits from greats like Gun N' Roses, Dangerous Toys, L.A. Guns, Warrant, Judas Priest and more.
Arrowhead will rock the stage right before Big Bang with a power-hitting mix of classic rock tunes and their own originals.
Duet APRILYN & Emilio (Arrowhead) and the School of Rock house band open up the night.
8 PM - 8:45 PM School of Rock House Band
9 PM - 9:30 PM APRILYN & Emilio
9:30 PM - 10:30 PM Arrowhead
11 PM - 2 AM Big Bang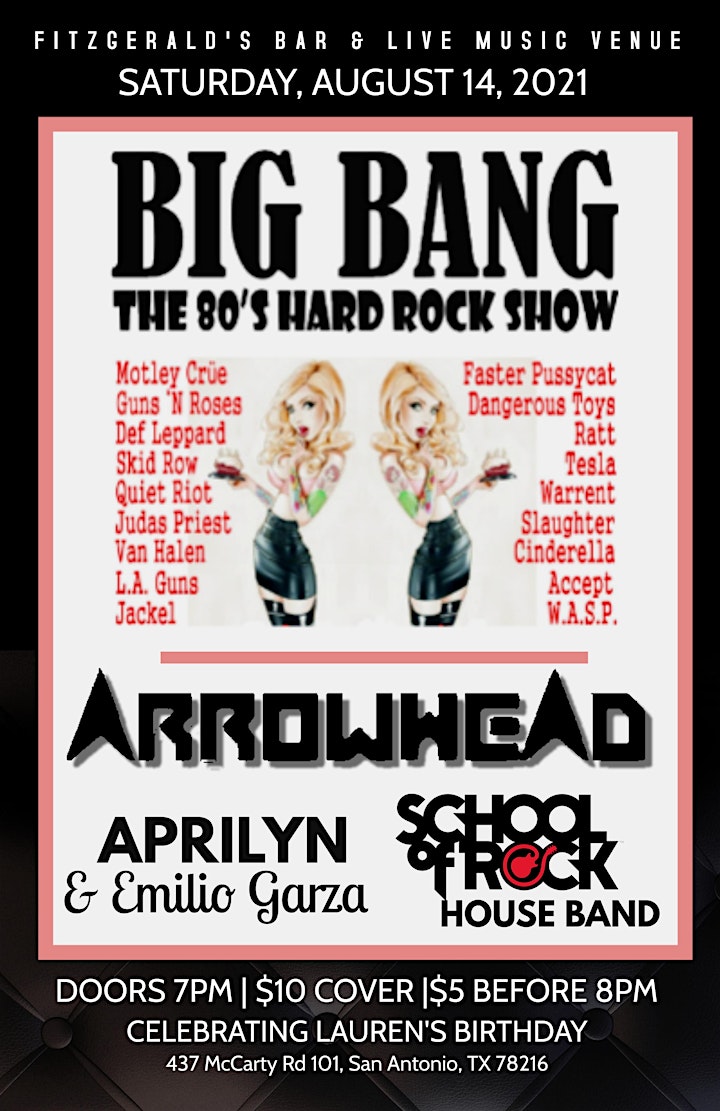 Organizer of Big Bang w/ guest Arrowhead, APRILYN, and School of Rock House Band