Big Band Trumpet - Wurlitzer Duo: Ken Double & Skip Stine
About this Event
It's truly a "DOUBLE BILL" as BIG BAND MEETS WURLIZER! Allegheny RiverStone Center for the Arts is delighted to bring back renowned theatre organist, KEN DOUBLE to perform on Lincoln Hall's McKissick Mighty Wurlitzer with former lead trumpeter of the famed Harry James Orchestra, SKIP STINE at 2:00 PM on Sunday, May 17, 2020.
The concert is a salute to the great Harry James Orchestra, with which Mr. Stine performed and recorded in the 1960s and 1970s.
"This will be anything but an organ recital," says Ken Double. "It's a show that will introduce you to the theatre organ in a new context."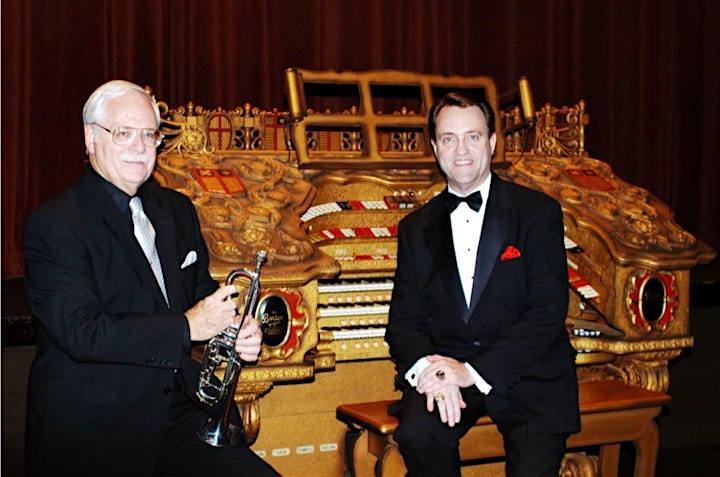 Ken and Skip have performed together dozens of times since 2007, reviving the sweet trumpet solos on Harry James hits such as "You Made Me Love You" and "I Had the Craziest Dream". The duo also has two CD recordings to their credit, both of which feature Ken's theatre organ and Skip's trumpet.
New to ARCA audiences, Skip Stine played for numerous big name orchestras and singers in the 1960s, including Buddy Morrow, Frank Sinatra and Tony Bennett. His career culminated with a long association with the famous Harry James Orchestra, appearing not only with the band on the Las Vegas strip, but also in numerous studio recordings and concerts across the US and Europe.