Location
Austin Beerworks
3001 Industrial Terrace
Austin, TX 78758
BASHH is Austin's relaxed mixer filled with folks that hate networking but need to anyways.
About this event
At this time, masks will not be required for fully vaccinated folks and all of us will be subject to whatever the CDC and City decides on that specific date. Wash your damn hands and stop touching your face.
-------
BASHH is Austin's relaxed mixer filled mostly with tech nerds and operations folks that may be introverts but are going to suck it up for a few hours for networking purposes.
The ties come off a 6:00 pm, and there are no speakers or panels, no lame pitches, no egos; all are welcomed to relax and have happy hours!
Where: Austin Beerworks
THERE'S A FOOD TRUCK (The Cantina) ON SITE!
When: TUESDAY, SEPTEMBER 28TH at 6:00
Who: EVERYONE is invited from all backgrounds and professions. Tech startup folks, fashion bloggers, foodies, architects, writers, developers, we all come together over a good ol' fashioned drink with no pressure. 
Parking: If the spots along Industrial Terrace or United Drive are full, the grass across from them is available, or you can park at Alen Corporation across the street (only after 4:30).
By attending, you agree to our Code of Conduct.
BASHH has been hosted by The American Genius for a decade and a half!
__________________________
Registrants must use a legitimate email account for communications, or RSVP is subject to being voided. Attendance is aged 21 and up, please drink responsibly. All RSVPs will be subscribed to the BASHH email list unless otherwise requested. Email lani@theamericangenius.com for questions or private registration options.
__________________________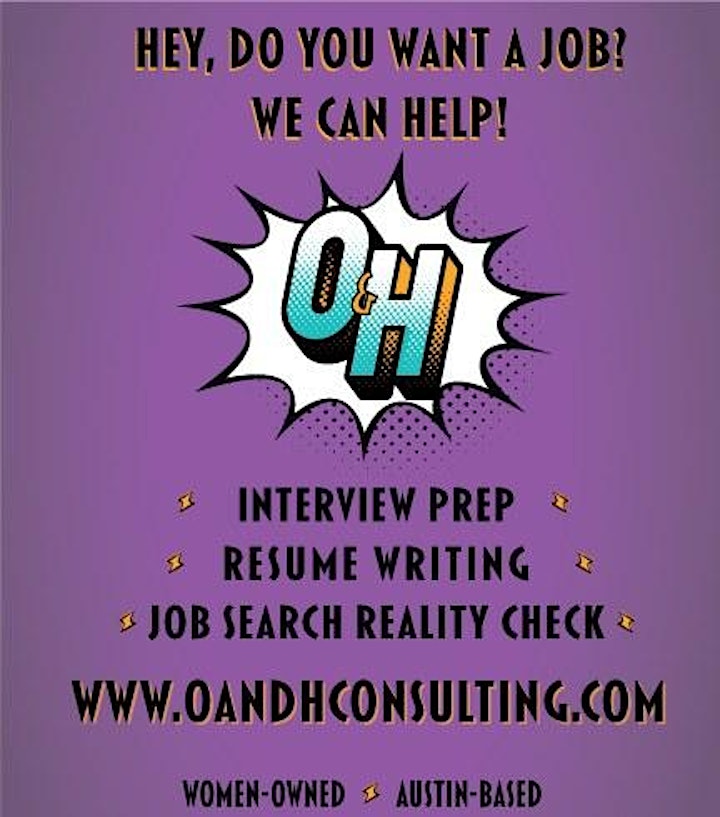 Wanna know why you aren't getting called back? 9 times out of 10, it's because your resume is terrible!!
It's not your fault - there's a lot of bad advice out there, and O&H can set you straight. We have 40+ years of combined recruitment experience and we know what employers ACTUALLY care about.
BASHH attendees can contact us for a FREE resume review at resume@oandhconsulting.com
When you purchase one of our packages, use the coupon code "boaties" and get $20 off your order!