About this Event
Please help us meet everyone's expectation that the Big Ash is the safe place to party. Masks are required inside & outside while not seated. Please, no dancing. Click here for complete COVID-19 Policies and Procedures
All net proceeds from the Blues Bash go pay the musicians and support the UC Gardner Center and are non-refundable, rain or shine. Table reservations will be required for entry into the Biergarten and beer hall, due to the nature of the event.
DOORS OPEN AT 12 PM! Table Reservations available for day and evening shows! VIP Table Reservations are in the front lot of the Biergarten closest to the stage. Ticket proceeds will be donated to the University of Cincinnati Gardner Center for Parkinson's Disease and Movement Disorders.
Afternoon Session
1:00-2:00: The BITS Band
2:15-3:30: The Doug Hart Band
3:34-5:00: Leroy Ellington Sacred Hearts
Special Guest Appearance by Alberto J. Espay, MD, MSc, FAAN, FANA from The UC Gardner Center to kick off the Evening Session!
Evening Session
6:00-7:15: Fred Gillespie & The Swamp Bees
7:30-8:45: Chuck Brisbin & The Tuna Project
9:00-10:15: Jay Jesse Johnson
Inside Stage
2:30-4:00 PM: Jimmy D Rogers
5:30-7:00 PM: Ricky Nye
8:00-9:30 PM: Leo Clarke
*Please note that there are 2 sessions that we will be selling table reservations for. We are asking that all guests who attend the first session please exit the Biergarten by 5:15 in order to allow for the second session's guest to find their tables. Unless, both sessions were purchased!*
Dr. Alberto Espay
Dr. Alberto Espay is Professor and Endowed Chair of the James J and Joan A Gardner Center for Parkinson's disease at the University of Cincinnati. He has published over 250 research articles as well as 7 textbooks, including Common Movement Disorders Pitfalls, which received the Highly Commended BMA Medical Book Award in 2013. His most recent book is Brain Fables, coauthored with Parkinson patient and advocate Ben Stecher and published by Cambridge. He has served as Chair of the Movement Disorders Section of the American Academy of Neurology, Associate Editor of Movement Disorders, and in the Executive Committee of the Parkinson Study Group (PSG). He currently serves the International Parkinson and Movement Disorders Society (MDS) as Chair of the Task Force on Technology and as Secretary of its Pan-American Section. With colleagues at the University of Cincinnati and several international collaborators, he recently launched the first biomarker study of aging (CCBPstudy.com) to match available therapies with those with any neurodegenerative disorder most suitable to benefit.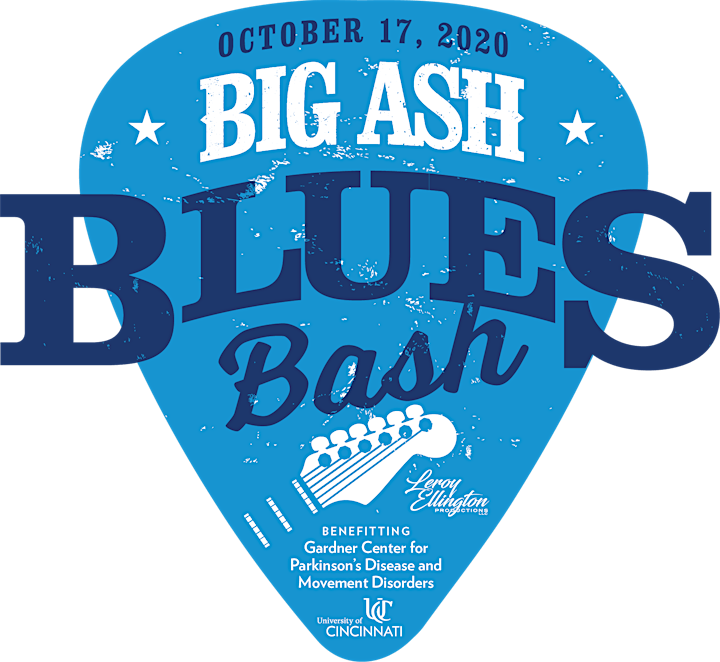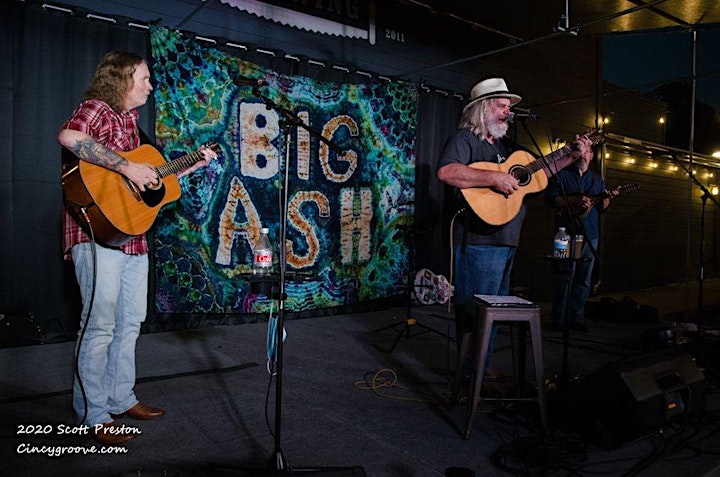 The UC James J. and Joan A. Gardner Family Center for Parkinson's Disease and Movement Disorders team of specialists in neurology, neurosurgery, neuropsychology, nursing, and physical medicine and rehabilitation play an integral role in evaluating and treating patients with Parkinson's disease and a large range of movement disorders, including those associated with tremor, dystonia, chorea, myoclonus, and gait disorders.
The Gardner Center has access to the latest resources for diagnosis and treatment of movement disorders, including state-of-the art gait assessment, autonomic testing including heart rate variability testing, genetic testing, and neuroimaging, when appropriate, with 3 Tesla MRI and DaTscan.
The center remains committed to researching new treatments in movement disorders, and our patients have access to a wide range of ongoing clinical trials in Parkinson's Disease, Huntington's disease, dystonia and other conditions.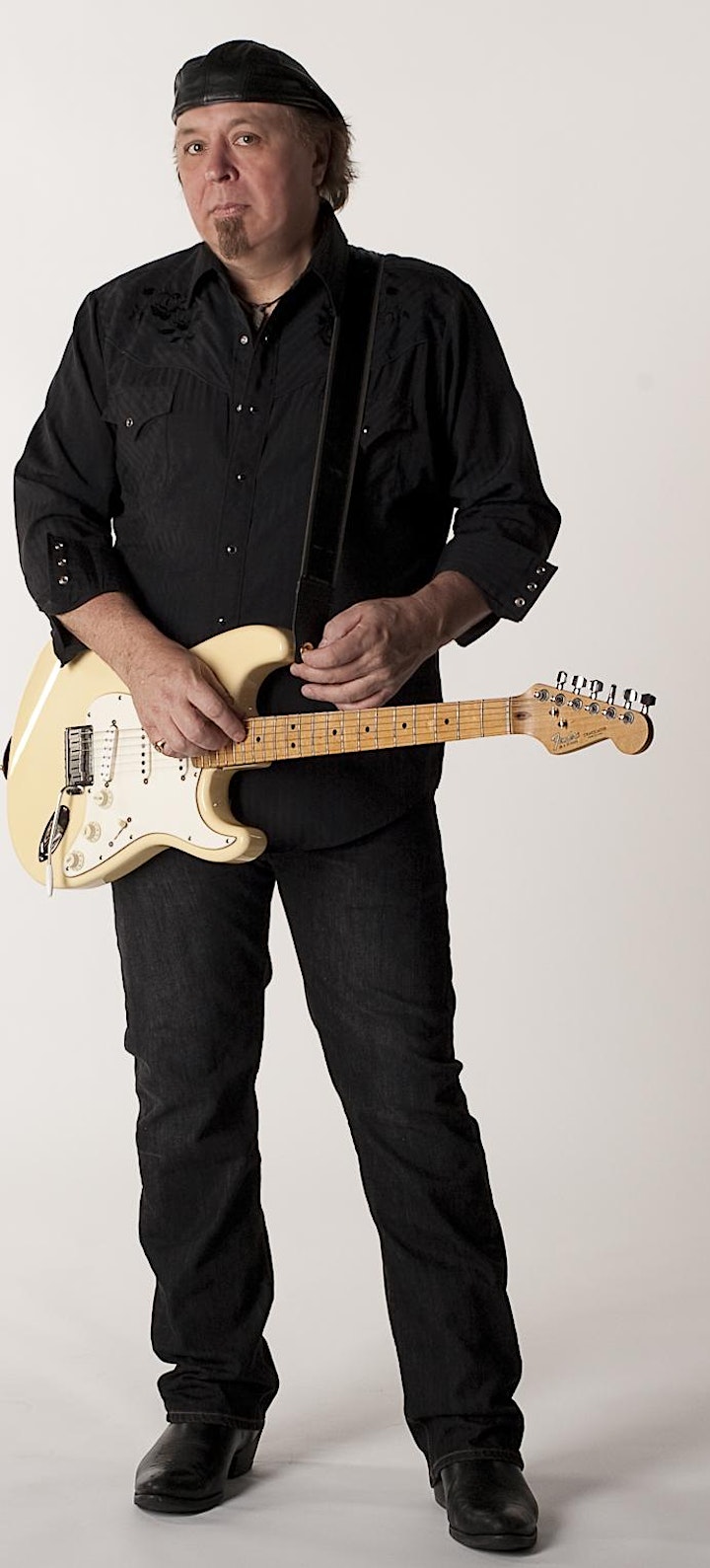 Jay Jesse Johnson Band
9:00-10:15 PM
Jay Jesse Johnson is an American blues-rock guitarist with more than 40 years in the music industry and has recorded on 25 albums, including 6 solo albums. Performing at hundreds of shows across America and Europe, Johnson is a musical force in the Blues Rock world.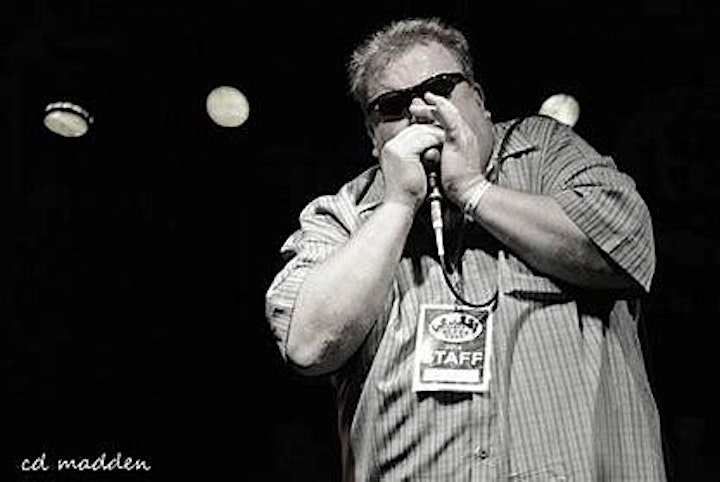 Chuck Brisbin & the Tuna Project
7:30-8:45 PM
Recognized as one of the Best Vocalist in the Tri-State area, Chuck's Powerful, Soulful Voice is featured in front of an equally Soulful and Powerful "Tuna Project"! Performing since childhood, Chuck formed "the Tuna Project" with some of the Best Musicians in the area.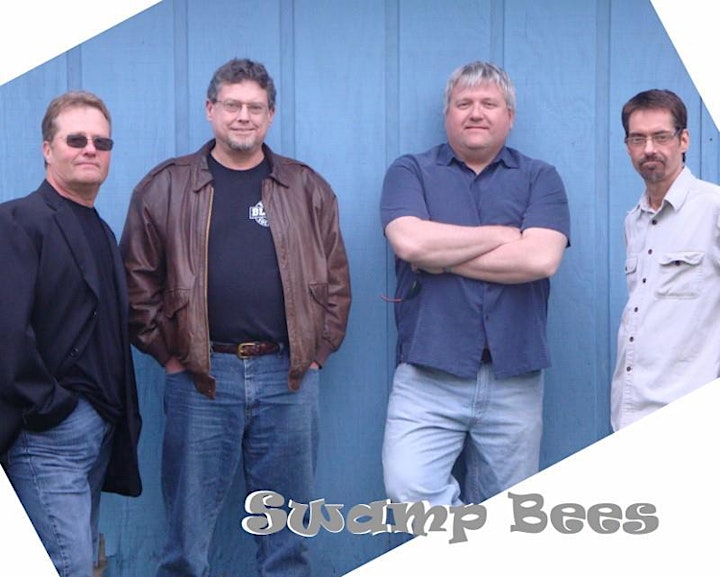 Fredd Gillespie & The Swamp Bees
6:00-7:15 PM
Fred Gillespie and the Swamp Bees present a lively, take-no-prisoners mix of powerful musicianship, strong original material, blues, R&B and classic rock in a tight three-piece format featuring blazing lead guitar and strong vocals.
https://business.facebook.com/theswampbees/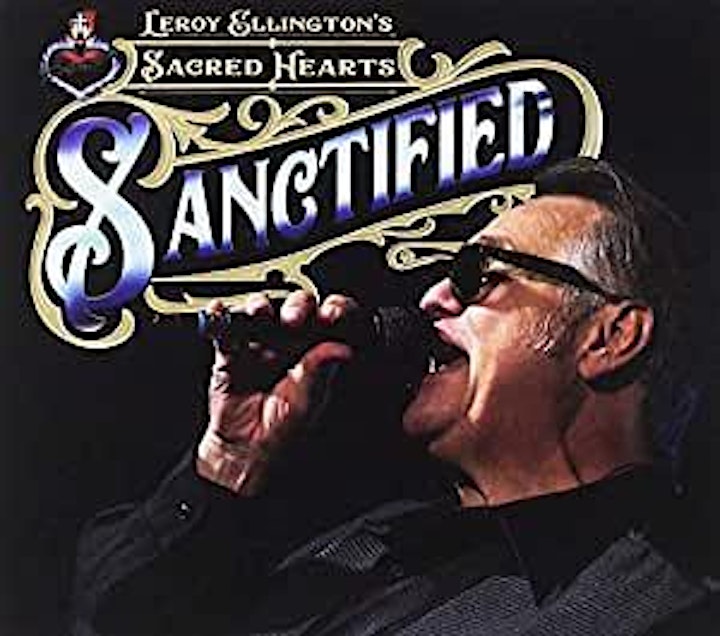 Leroy Ellington's Sacred Hearts
3:45-5:00 PM
In the last 30 years, Leroy Ellington has established himself as one of the Cincinnati region's most proficient and soulful vocalists and a dynamic saxophonist. A master showman with the onstage confidence to please any crowd, he has been pleasing crowds as the front man for a dynamic eight-piece R&B, Funk, Soul and Pop Showband
Do you want to increase awareness of your brand or bring attention to your business then become a sponsor!! Multiple sponsorship levels available!!!
If you're interested in sponsoring this event please contact Bob Dames at bobd1004@gmail.com
Beer for a Year Card!!!
Purchase a Big Ash Beer for a Year Card for $50! $35 is donated to the UC Gardner Center and you get one free beer a month for 12 months!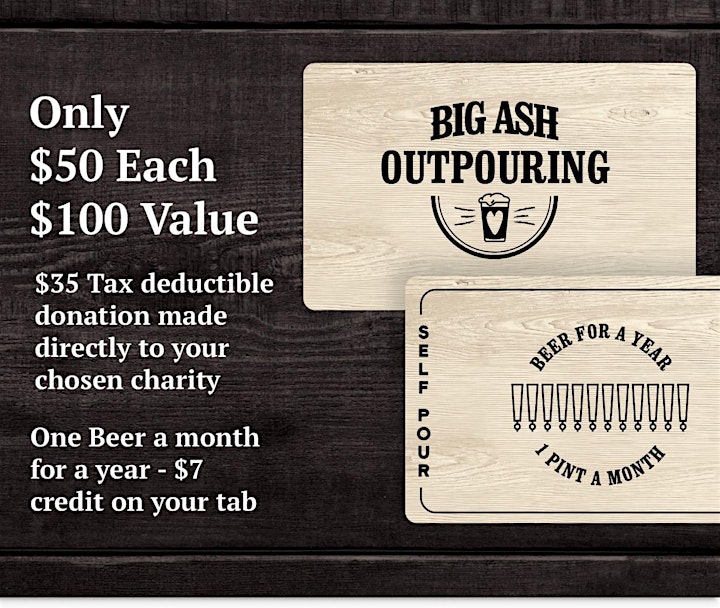 The BITS Band
1:00-2:00 PM
The Cincy Blues Society's Blues in the Schools Program John Redell - Mentor Chuck Brisbin - Director The Society's educational program, known as BITS, has two areas of focus: presentations by professional musicians and performances by young artists.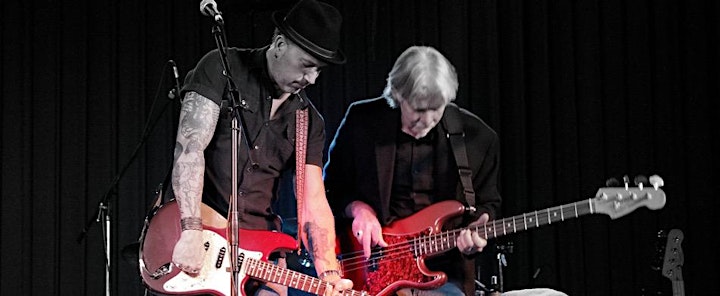 The Doug Hart Band
2:15 - 3:30 PM
Guitarist, singer and songwriter, Doug Hart is climbing the ladder to the top of the recording industry. With his energetic and soulful performances, the Dayton, Ohio native is leaving a lasting impression on audiences everywhere he performs. His voice has a hypnotic feel that pulls you in, intoxicates you with wonder and leaves you satisfied, but still wanting more. You can almost reach out and touch the emotion that lurks within his guitar playing. As time passes, he becomes more powerful yet more refined.
Jimmy D. Rogers - Live on the Inside Stage
2:30-4:00 PM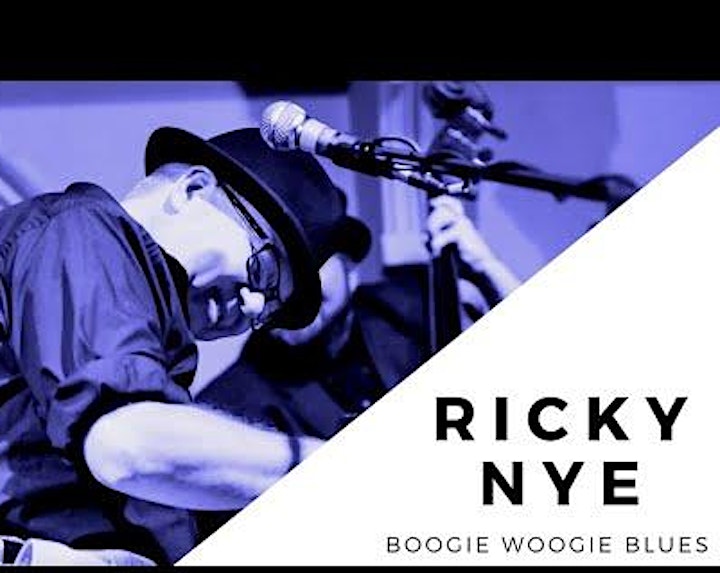 Ricky NYE: Live on the Inside Stage
5:30-7:30 PM
Ricky is a solid solo performer (winning BEST SOLO ACT in the 2001 & 2002 CAMMY Awards) and also frequently performs in duet settings: with upright bass or drums accompaniment; and with vocalist extraordinaire Bekah Williams.
Oher local accolades include BEST BLUES/R&B INSTRUMENTALIST in 2002 CAMMYS;
BEST BLUES ARTIST in the 2000, 2001, 2004, 2005, 2010, 2013, 2014 & 2019 CEA Awards held by CityBeat Magazine, and BEST LOCAL MUSICIAN 2012, 2013 & 2014 CITYBEAT MAGAZINE "Best Of Cincinnati" Readers Poll Awards.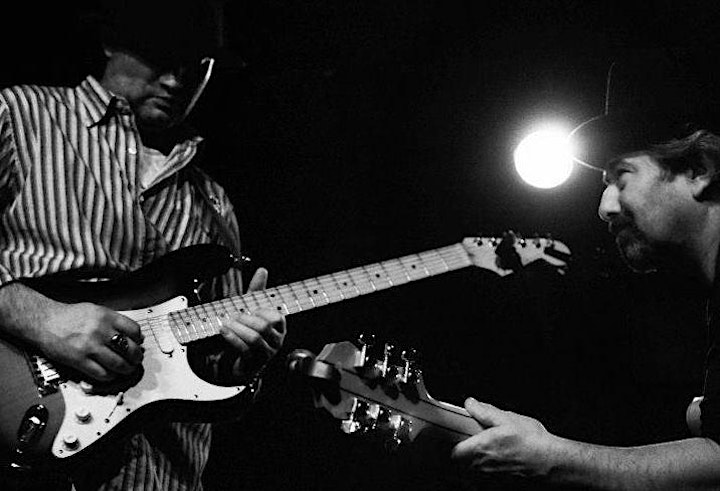 Leo Clarke- Live on the Inside Stage
8:00-9:30 PM