Description
Big Hair, Slap Bracelets, and Top Gun... Join us for a 1980s Hangar Party and Make a BIG Difference in Hampton Roads!
April 6, 2019
How You Can Help
Sponsoring is a great way to promote your company while supporting great causes. The Rotary Club of Hampton Roads Foundation is a 501(c)(3) non-profit organization and your support is tax deductible. Your contribution will make a BIG difference to the children and families in our community and beyond.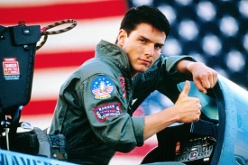 The 2019 Charities that will be supported by the event are:
Connect with a Wish
Connect with a Wish provides the resources and support needed to give children in Virginia Beach foster care the opportunity to grow into positive and productive members of the community.
Edmarc Hospice for Children
Emarc Hospice for Children eases the trauma of children's illness or death, and reduces the disabling effects of pediatric illness, loss, and bereavement on families in the Hampton Roads Area.
Lee's Friends
Lee's Friends is a support program for cancer patients and their families located in the Hampton Roads area. Lee's Friends offers person to person help and emotional and practical support to cancer patients, as well as their families.
St. Mary's Home for Disabled Children
St. Mary's Home for Disabled Children provides quality, specialized care within a homelike environment for children and adults with severe disabilities so that each person can achieve their potential.
Virginia Veteran and Family Support Program
Virginia Veteran and Family Support Program enhances the quality of life for Virginia's veterans, servicemembers, and their families by providing outreach, connection, and support to veterans, as well as their families, as they experience the challenges of military service, transition, deployments, post traumatic stress or other behavioral health concerns, traumatic brain injuries, and physical injuries.
Rotary Club of Hampton Roads' Core Charities
Landstown High School STEM Academy – This academy provides rigorous advanced academic 4-year plans of study for students in the high-demand fields of science, technology, engineering, and mathematics.

Kempsville High School Leadership Program – This program is a three-day event designed to encourage students to be leaders by building leadership skills and attributes.

Norfolk Public Schools Dictionary Distribution Project – This project provides dictionaries to over 400 third grade students in four Norfolk Public Schools.

David Mulvey Memorial Star Reading Program – This program provides second grade students of Rosemont Elementary with in-school tutoring to improve the students' reading skills.

Rotary Club of Hampton Roads Board of Directors' Emergency Response Fund – This fund provides opportunities for the club to respond quickly to local, national, and international causes, such as natural disasters.

The Rotary Foundation – This foundation aims to achieve world understanding and peace through humanitarian, educational, and cultural programs.

Rotary Club of Hampton Roads Donor Advised Fund – This fund is the club's endowment program with the goal of creating an annuity fund that can support future charitable projects.