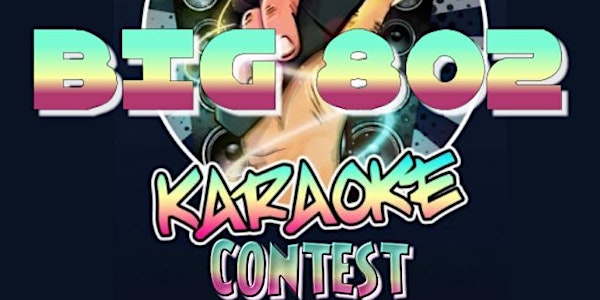 Big 802 Karaoke Contest
When and where
Location
City Limits 14 Green Street Vergennes, VT 05491
Description
#BIG802Karaoke
21+
Join us for our next event at City Limits Nightclub, Vergennes VT. Contestants are encouraged to sign up early as these spots sell out fast. Pre-registering your spot ensures the availability of your song choice for this contest and your chance to compete for the big cash prize!

What is the event?
30 contestants sing in front of three judges to win the big prize. Our judges are full of personality and they love to entertain the crowd as much as the singers. This encourages crowds to come watch because it's fun, exciting and entertaining. This type of karaoke night seems to bring the most amazing un-heard voices out of the wood works. The Big VT Karaoke Competitions are held a couple times in a year and in different parts of the state to build the event in each location with great anticipation.

How we do the contest:
Singers are given a contestant number. The judges are hidden during the singers performance. If they hear a voice they would like to have continue in the competition, they reveal themselves to select the singer for the next round. All contestants sing the first round. The selected singer from the judges then proceed to the second round.... And the final three for the win. The winner gets claims a cash prize at the end of the night... and bragging rights of course!