Description
This event is the grand finale of the BIG 5 program, where the five participating teams will present their solutions to the community and to a panel of experts that will give them feedback. It will be the culmination of all the hard work!
BIG 5 is a 5-week social innovation bootcamp happening at the University of Colorado at Boulder focused on bringing 30 diverse people to create entrepreneurial solutions for the 5 of the world's biggest problems: water, food, housing, education and connectivity.
After the team presentations we will have time for networking and pizza!
Entrance
You should use the entrance to the building (Randolph Center) in Walnut St. because the entrance through Broadway will be closed. The following picture shows the entrance.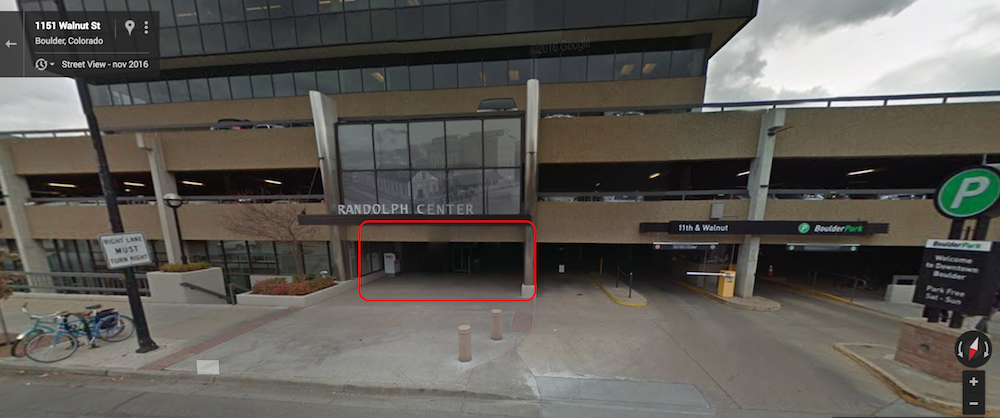 Parking
If you are going by car we suggest paid parking just besides the Walnut St. entrance (11th & Walnut St. Parking as seen in the picture above). Also, there is the Boulder Library parking in Boulder Canyon Dr.