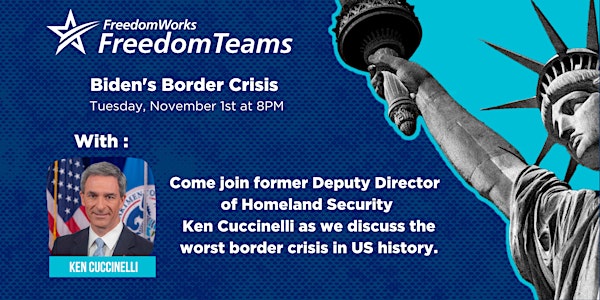 Biden's Border Crisis with Ken Cuccinelli
Come join former Deputy Director of Homeland Security Ken Cuccinelli as we discuss the worst border crisis in US history.
About this event
In fiscal year 2022, an all-time record of nearly 2.4 million illegal aliens were apprehended at the Southwest Border beating the previous all-time record set just one year prior. The Biden administration's self-inflicted border crisis has had a devastating impact on cities and towns all across America. Come hear from former Deputy Director of Homeland Security Ken Cuccinelli on what measures need to be taken to secure our border.
The Honorable Kenneth T. "Ken" Cuccinelli, II
Mr. Cuccinelli earned a Mechanical Engineering degree from the University of Virginia, a law degree from the Antonin Scalia Law School at George Mason University, and a Masters in International Commerce and Policy from George Mason University.
In addition to practicing law for over 25 years, Mr. Cuccinelli also served in state government in the Virginia State Senate from 2002-2010, and as Virginia's Attorney General from 2010-2014. As Virginia's Attorney General, Mr. Cuccinelli led Virginia from being among the worst states in fighting human trafficking to becoming one of the best; additionally, he led efforts resulting in record enforcement against gangs, health care fraud and child predators, all while protecting life and constitutional rights and fighting overreach by the federal government.
Mr. Cuccinelli also served in the federal government, first as the Acting Director of United States Citizenship & Immigration Services, and then as the Acting Deputy Secretary for the Department of Homeland Security. During his tenure, Mr. Cuccinelli was a leading spokesman for the Trump administration on immigration, election security and homeland security issues. He was responsible for planning and managing a budget of over $50 billion per year, while serving as the chief operating officer for the Department of the federal government responsible for responding to most forms of crises in the United States. Mr. Cuccinelli was appointed by President Trump to serve as an original member of the Coronavirus Task Force upon the emergence of the Covid-19 pandemic.
Mr. Cuccinelli and his wife, Teiro, grew up and live in Virginia and they have seven children, one son-in-law and most joyously of all – two grandchildren.
In his spare time, Mr. Cuccinelli enjoys spending time with his family, reading, shooting, playing ultimate frisbee and watching college basketball.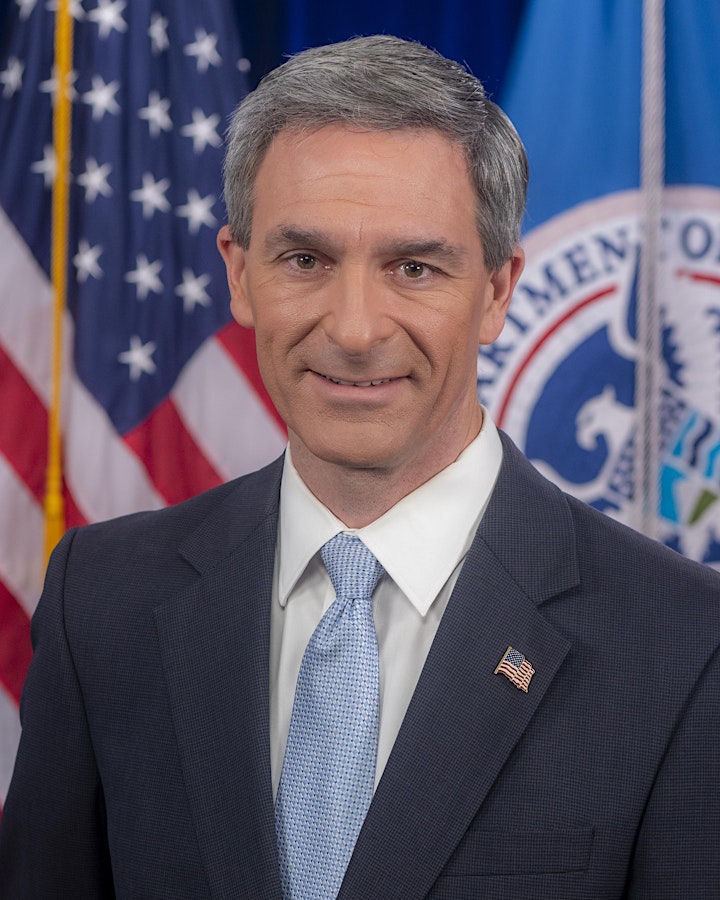 By providing your information to FreedomWorks, you agree to receive email updates and text messages from FreedomWorks and its partners in freedom.