Description
Event Schedule:
Session 1: Sunday, 4/9/17, 5:00-7:00pm
Session 2: Sunday, 4/16/17, 5:00-7:00pm
Session 3: Sunday, 4/23/17, 5:00-7:00pm
Session 4: Sunday, 4/30/17, 5:00-7:00pm
Note: If you are interested in this class but are unable to attend the scheduled times please contact the instructor via this event. This class is available as a private lesson on your schedule.
Course Description:
Topics covered in the course will build upon the skills foundation earned by students in Bicycle Maintenance I. They include: rear hub overhaul, in which students will disassemble their hubs, repack them and reassemble them; both radial and lateral wheel truing; headset overhaul, where students will gain confidence in bicycle steering systems; and front derailleur adjustments. Students will be performing the maintenance themselves, on their own bicycles, after a short instruction and demonstration. Although this is an advanced course, some bicycle types may be outside of the scope of the course.
Class Goals:
The goal of this course is to provide students with a deeper understanding of the inner workings of their bicycle, and how to diagnose and maintain them.
Prerequisites:
Bicycle Maintenance I or instrcutor permission. Students must be at least 18 years of age.
Materials:
Students should bring their bicycle and wear clothing they don't mind getting grease on. Covered shoes are recommended.
What to Bring:
Your bike, replacement parts if necessary (check with instructor), and clothes you don't mind getting black bike grease on.
Class Minimum:
This class will not run with fewer than 3 students, so sign yourself and a friend up!
Instructor Biography: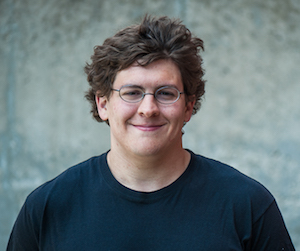 Nick is a lifelong cyclist, Action Nerd, and pilot of SCUL (the Asylum's resident bicycle chopper gang). He continually hones his bicycle maintenance skills on the battle-damaged SCUL fleet, while maintaining his own, ever growing collection of outlandish bicycles. In 2016 he participated in the first Lowell Kinetic Sculpture Race, building the Think Tank, a pedal powered, amphibious, tracked vehicle. When not on two wheels Nick can be found wearing orange, working on computers, and teaching parkour.
More of Nick's projects at xsnick.com
---
ARTISAN'S ASYLUM STUDENT POLICIES
Purchase of a ticket expresses acceptance of A2's Refunds and Cancellation policies found here:

https://artisansasylum.com/classpolicies/
Students: we love getting your feedback! Fill out this form to be heard!