Description
Event Time:
This is a one session class happening on a Thursday Evening - choose from the drop-down menu!
Session 1: Thursday, 5/03/2018, 6:30PM - 8:30PM
Description:
Anyone who rides a bicycle should know how to do some simple maintenance tasks. This class will start with a basic pre-ride checklist and go through basic chain maintenance, bike cleaning, and tasks that should be performed between major service and will help ensure that you catch any potential minor issues before they become major problems.
Class Goals:
Students will leave this workshop with a foundation of knowledge to perform regular upkeep on their bikes and diagnose problems that require more specialized maintenance.
Prerequisites:
Students must be at least 18 years of age.
Materials:
Bring your bike, and clothes you don't mind getting bike grease on.
Class Minimum:
This class will not run with fewer than 3 students, so sign yourself and a friend up!
Instructor Biography: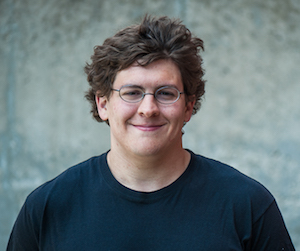 Nick is a lifelong cyclist, Action Nerd, and pilot of SCUL (the Asylum's resident bicycle chopper gang). He continually hones his bicycle maintenance skills on the battle-damaged SCUL fleet, while maintaining his own, ever growing collection of outlandish bicycles. He participates in the Lowell Kinetic Sculpture Race, building the Think Tank, a pedal powered, amphibious, tracked vehicle. When not on two wheels Nick can be found wearing orange, working on computers, and teaching parkour.
More of Nick's projects at xsnick.com