Description
Event Schedule:
Session 1: Thursday, 8/24/17, 7:00-9:00pm
Note: If you are interested in this class but are unable to attend this session, please contact the instructor via this event. This class is available as a private lesson on your schedule.
Course Description:
The Bicycle Basics series of classes will focus on essential skills for every cyclist. This session will teach you how to maintain your brakes and brake cables. Learn about cable stretch, toe in, and centering your brakes to have the best stopping power for a safe ride. Even a seasoned rider will have something to take away to improve their maintiance practices.
Class Goals:
Students will come out of this course with the ability to clean and adjust brakes for strong stopping power and smooth operation.
Prerequisites:
Students must be at least 18 years of age -- otherwise, all you need is the desire to learn!
Materials Provided:
All relevant tools and equipment will be provided, as well as lubricants and rags etc.
What to Bring:
Your bike, replacement parts if necessary (check with instructor), and clothes you don't mind getting black bike grease on.
Class Minimum:
This class will not run with fewer than 4 students, so sign yourself and a friend up!
Instructor Biography: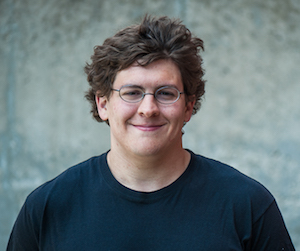 Nick is a lifelong cyclist, Action Nerd, and pilot of SCUL (the Asylum's resident bicycle chopper gang). He continually hones his bicycle maintenance skills on the battle-damaged SCUL fleet, while maintaining his own, ever growing collection of outlandish bicycles. In 2016 he participated in the first Lowell Kinetic Sculpture Race, building the Think Tank, a pedal powered, amphibious, tracked vehicle. When not on two wheels Nick can be found wearing orange, working on computers, and teaching parkour.
More of Nick's projects at xsnick.com
---
ARTISAN'S ASYLUM STUDENT POLICIES
Purchase of a ticket expresses acceptance of A2's Refunds and Cancellation policies found here:

https://artisansasylum.com/classpolicies/
Students: we love getting your feedback! Fill out this form to be heard!