Bicycle and Pedestrian Safety - Train the Trainer Workshop

Friday, February 13, 2015 from 8:30 AM to 4:30 PM (EST)
Event Details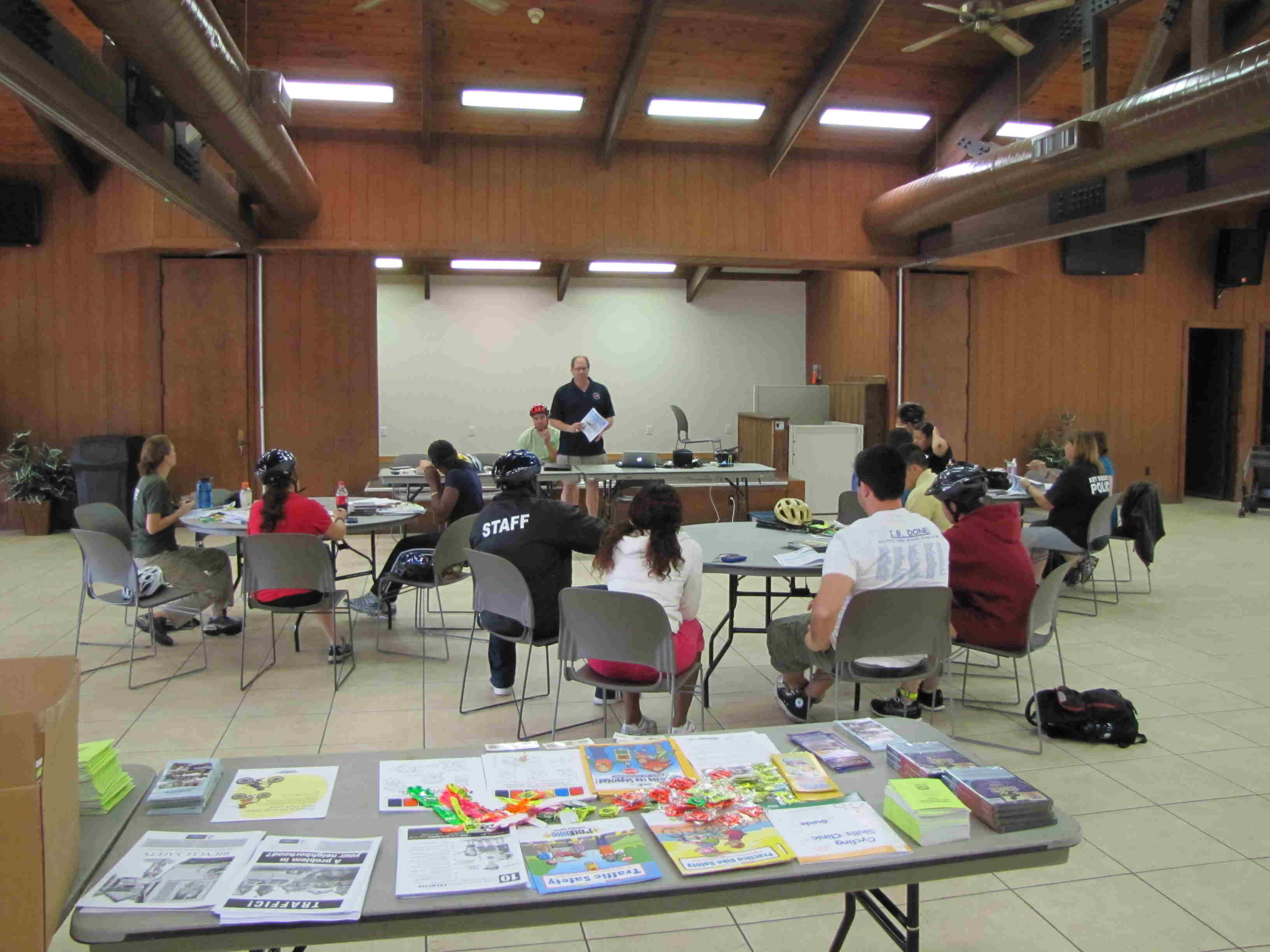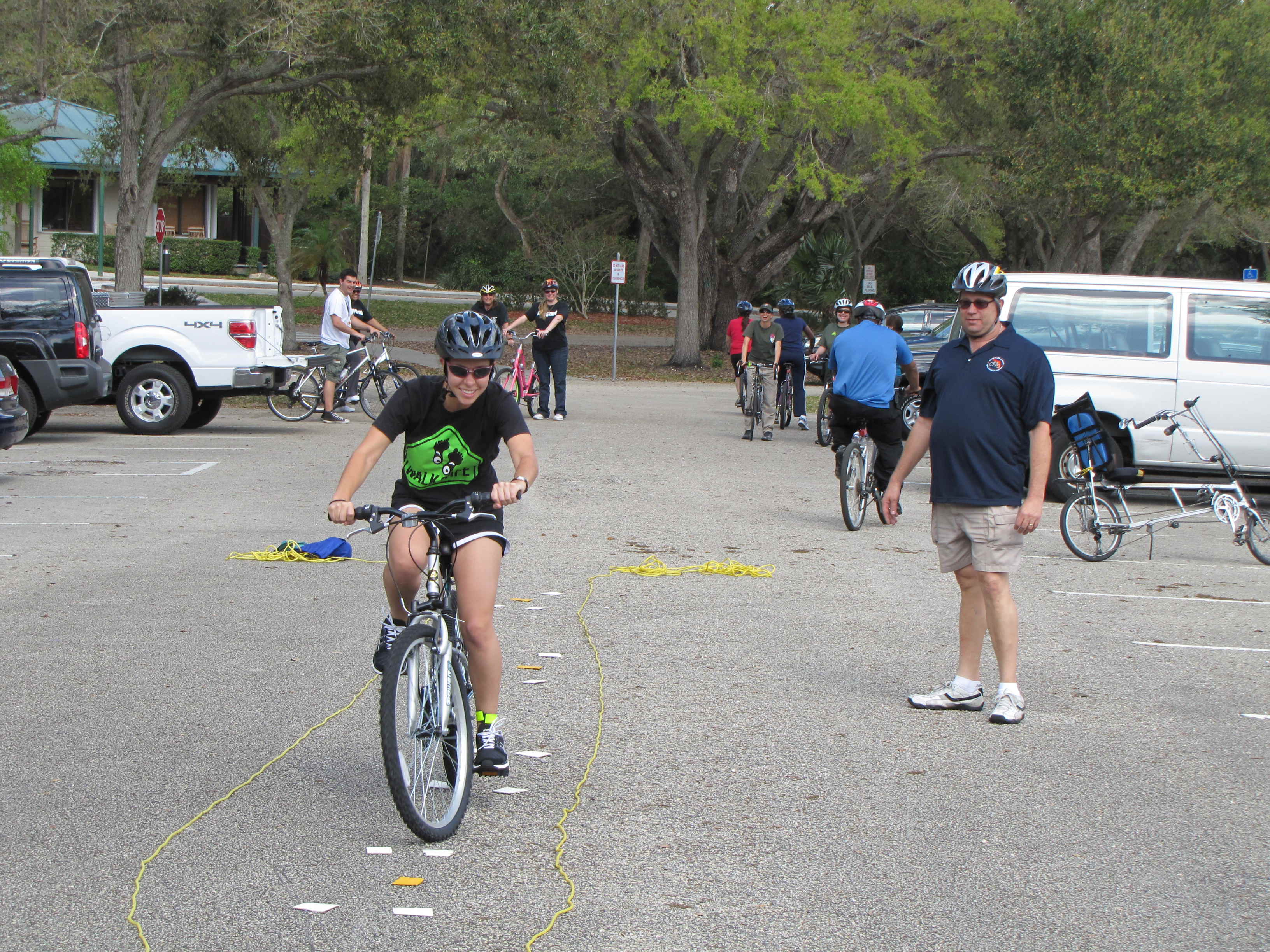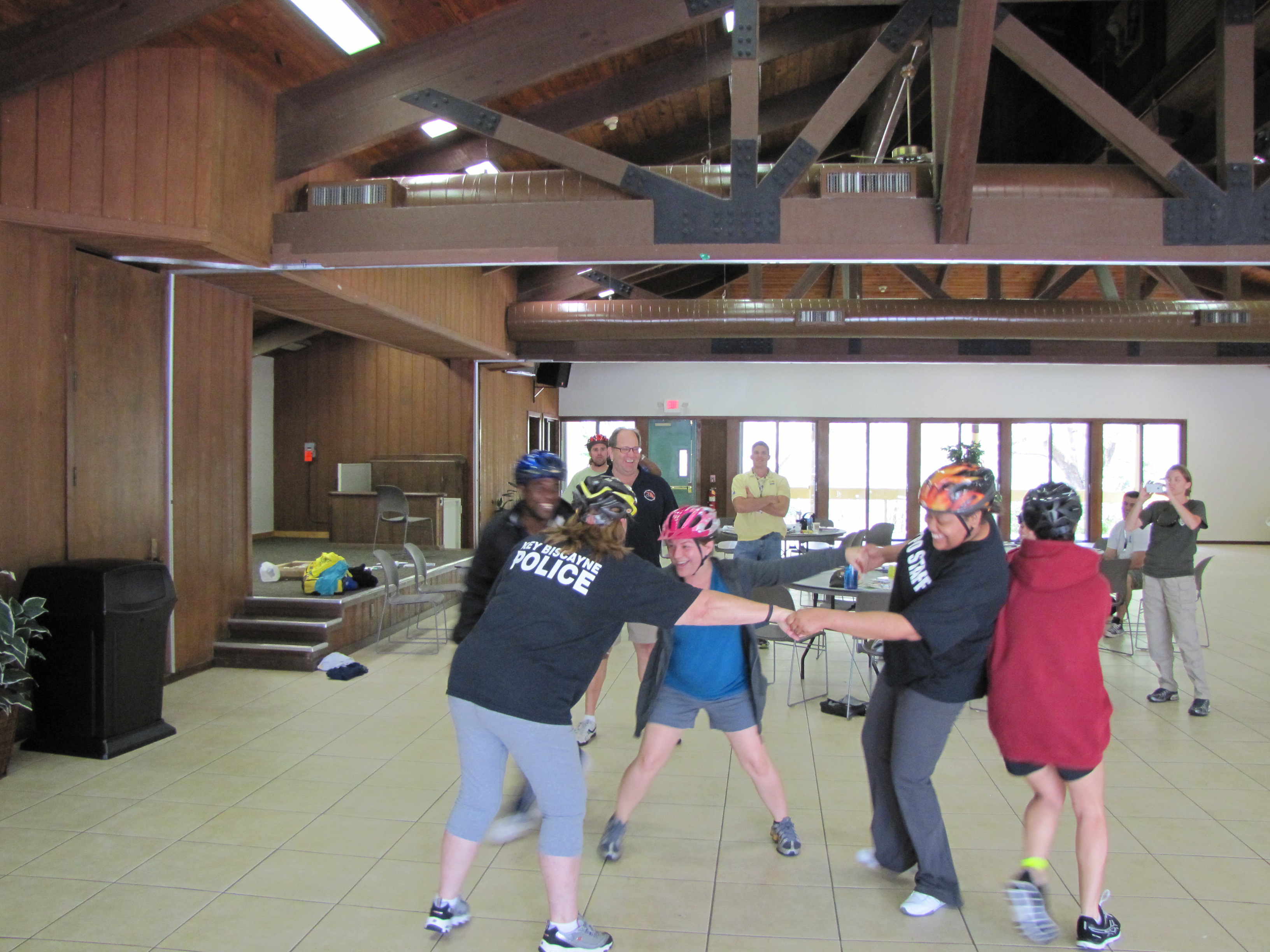 The Broward County's
Highway Construction and Engineering Division
and Parks and Recreation Division
are conducting a free
Bicycle and Pedestrian Safety Education Training.

This train the trainer opportunity is open to anyone interested
in teaching children traffic safety. 
 When:        February 13, 2015
Time:          8:30 AM to 4:30 PM
Where:       Tree Tops Park, 3900 SW 100th Avenue, Davie, FL
Who should attend?
Anyone interested in learning to teach children about bicycle and pedestrian safety including:
Law enforcement community service personnel and school resource officers

Recreation and youth leaders, after school program leaders

Safe Kids Coalition and Safety Council representatives

Interested parents and volunteers
Participants in this training will qualify for the Florida Ped/Bike Resource Center's bike helmet program. For more info on this program go to http://www.pedbikesrc.ce.ufl.edu/pedbike/Bike_Helmets.asp 
This year the Broward County Parks and Recreation Division, through the Florida Department of Transportation's Safe Route to School Program, willl be obtaining a trailer with bicycles, helmets and other equipment.  The equipment will be made available to agencies and organizations throughout Broward County. In order to use this equipment you must have this training. 
What will participants learn?
This approximately 8-hour workshop teaches participants how to fit bicycle helmets correctly, bicycle/pedestrian laws and safety tips, defensive walking and bicycling skills, how to conduct a bicycle rodeo. Participants will ride bicycles to practice the skills they will teach children during rodeos and in other educational settings. We hope these workshops will raise awareness of the need for bicycle and pedestrian safety education, and provide training and materials to those working to educate our youth.

 What do I need to bring? Please bring a bicycle and helmet.  We do not have bicycles or helmets to loan.


 If interested, what should I do?   If you are interested register today. 


   WORKSHOP AGENDA
Friday, February 13, 2015  (8 hours)
 8:00 am -        Registration - Sign-in
-Participant Packet
-Schedule, Facilities, Introductions
-Traffic Safety Education Program Overview 
8:30  am -      Bicycle Safety Videos
                                    -12 Hazards Sheet
9:00  am -      Seeing, Being Seen
 9:30  am -      Bicycle Laws
 10:00 am -      Break
10:15 am -      Helmet Activities
-Egg Drop & Helmet Importance
-Ride Safe Way to Fit a Bicycle Helmet Video
-Helmet Fitting Practice
-Triangle Tag     
12:00  pm -    Lunch
1:00    pm -    Rodeo Design (Rodeo Guide Overview)
                        Use of Community Equipment
1:30   pm -     On-Bike Activities
                                    -ABC Bike Check
-Scanning & Stopping
-Signaling & Road Position
-Rock Dodge & Dangerous Driveway
 3:30   pm -     Neighborhood Ride
 4:15   pm -     Evaluations
                                    -Q & A's
                                    -Certificates
 4:30   pm -    Dismissal
If you are doing a bicycle or pedestrian safety event, and need  free promotional items contact the Ped/Bike Resource Center.  http://www.pedbikesrc.ce.ufl.edu/pedbike/default.asp
NOTE: Orders may be placed by Florida residents only. In addition, resources and materials can only be shipped to Florida addresses.
FAQs
 I attended in the past, should I come to this training?
Yes you should. While much of this will serve as a refresher course, This training will be required to utilize the new equipment Broward County Parks and Recreation Division will be getting from the FDOT's Safe Route to School Program.  This will discussed in more detail at the training.
What can/can't I bring to the event?
Bring your bicycle and your helmet. If you do not have one, call and let me know. 
Where can I contact the organizer with any questions?
By e-mail at mahorowitz@broward.org or by phone at 954-577-4618.
 Do I have to bring my printed ticket to the event?
No.
 What is the refund policy?
Since there is no charge for the training your registration is 100% refundable.
When & Where

Tree Tops Park
3900 Southwest 100th Avenue
Davie, FL 33328


Friday, February 13, 2015 from 8:30 AM to 4:30 PM (EST)
Add to my calendar
Organizer
Mark Horowitz LCI 371, Complete Streets Program Manager
Mark Horowitz is a League of American Bicyclists Certified Instructor and Regional Trainer for the Florida Traffic Safety Education Program. He is currently the Complete Streets Program Manager for the Broward County Highway Constructioin and Engineering Division.