Bible-based Trauma Healing: INITIAL EQUIPPING SESSION, DALLAS, TX

Wednesday, October 18, 2017 at 8:30 AM

-

Saturday, October 21, 2017 at 5:00 PM (CDT)
Event Details
EVENT DETAILS: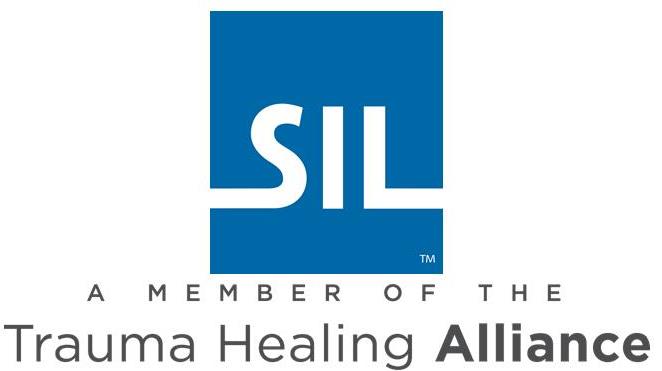 Hosted and run by SIL International
DATES: 18-21 October 2017                        
TIME:  Wednesday-Saturday 8:30am-5:00pm, Friday  evening 6:30-8:00pm
LOCATION: International Linguistic Center
                      7500 W Camp Wisdom Rd
                      Dallas, TX 75236

EVENT DESCRIPTION:
The Bible-based Trauma Healing program is a well-documented Scripture Engagement strategy to use with new or on-going language programs around the world.
At this initial equipping session, participants learn basic applied Scripture and best mental health principles to address spiritual and emotional wounds caused by the trauma of war, ethnic conflicts, natural disasters, car accidents, abuse, and similar events. Participants explore if they themselves are carrying any wounds of trauma or loss and bring those to Christ for healing; learn how to lead groups in a participatory way; learn the program model and develop plans for using what they have learned in their community.
This session is intended for people who would like to explore becoming a trauma healing caregiver or facilitator so that they can provide basic care for those wounded by trauma and loss, or (optionally) train others to do so. Mental health professionals can benefit from this practical approach that is effective with groups cross-culturally.  This session is appropriate for caregivers who will work in the USA or internationally.
Necessary qualifications for attending this equipping session:  
         Able to communicate in English
         Able to teach others in a community
         Able to attend all of the sessions
         At least 18 years old
         Committed to helping other trauma survivors 

Registration Deadline is NOON 16 Oct. 2017.
Fee $180 –includes all training materials
For more information contact Bryan Varenkamp (bryan_varenkamp@sil.org)
For housing options and logistics contact Cyndi Conner (cyndi_conner@sil.org)
For more details about this event visit www.TraumaHealingInstitute.org
When & Where

International Linguistic Center
7500 W. Camp Wisdom Rd.
Dallas, Texas 75236


Wednesday, October 18, 2017 at 8:30 AM

-

Saturday, October 21, 2017 at 5:00 PM (CDT)
Add to my calendar
Organizer
Partners in Language Development
SIL International is a faith-based nonprofit organization committed to serving language communities worldwide as they build capacity for sustainable language development. SIL does this primarily through research, translation, training and materials development. SIL works alongside ethnolinguistic communities and their partners as they discover how language development addresses the challenging areas of their daily lives—social, cultural, political, economic and spiritual. SIL's service with ethnolinguistic minority communities is motivated by the belief that all people are created in the image of God, and that languages and cultures are part of the richness of God's creation.
Founded in 1934, SIL (originally known as the Summer Institute of Linguistics, Inc.) has grown from a small summer linguistics training program with two students to a staff of over 4,400 coming from over 86 countries. SIL's linguistic investigation exceeds 2,167 languages in over 100 countries. The organization makes its services available to all, without regard to religious belief, political ideology, gender, race or ethnolinguistic background. www.sil.org